Pick a side dish to munch on.

Via Maangchi

Via Maangchi

Via Maangchi

Via Maangchi

Via recipeler

Via recipeler

Via icookfirst

Via icookfirst

What kind of rice would you like?

Via Livestrong

Via Livestrong

Via Chowhound

Via Chowhound

Via ear your bap

Via ear your bap

Pick your first order of meat.

Via My Korean Diet

Via My Korean Diet

Via surakbbq

Via surakbbq

Via Korean Bapsang

Via Korean Bapsang

Via Zen Kimchi

Via Zen Kimchi

Pick your second order of meat.

Via My Korean Diet

Via My Korean Diet

Via Keyword Suggestions

Via Keyword Suggestions

Via Beyond Kimchee

Via Beyond Kimchee

Pick your third order of meat.

Via FreshNess

Via FreshNess

Via Korean Food blog

Via Korean Food blog

Via Keyword Suggestions

Via Keyword Suggestions

Via Korean Bapsang

Via Korean Bapsang

Pick something to eat your meat with.

Via The Hungry Ox

Via The Hungry Ox

Via Passionate Eater

Via Passionate Eater

Via Johnny Prime

Via Johnny Prime

Via Maangchi

Via Maangchi

Via Korean Bapsang

Via Korean Bapsang

Via Maangchi

Via Maangchi

Via Kirbie's Cravings

Via Kirbie's Cravings

Via StockPholio

Via StockPholio

Order a drink to wash it all down.

Via Today

Via Today

Via Olive Garden

Via Olive Garden

Via Business Korea

Via Business Korea

Via The Ringer

Via The Ringer
Order Korean BBQ And We'll Tell You Where In L.A.'s Koreatown To Get Ice Cream
You got:

Drips and Swirls
Drips and Swirls uses only high-quality ingredients to make their soft serves. Come in for their famous charcoal soft serve or for their unique rotating flavors such as Koolaide Tajin and Lady Earl Blue.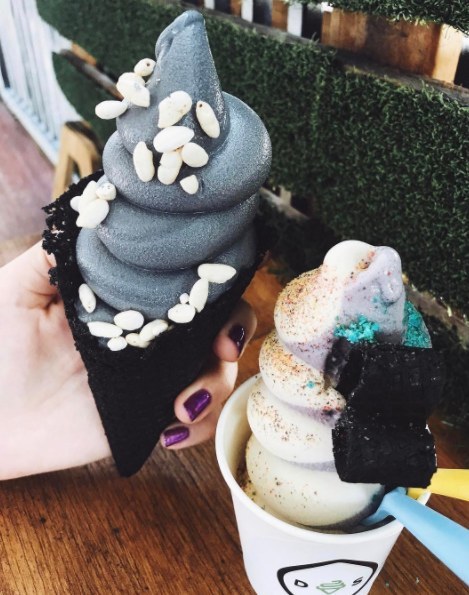 You got:

Holy Roly Ice Cream
Holy Roly is the place to go for that aesthetically pleasing rolled ice cream. Or come by and grab a scoop of their premium IHWAMUN™ brand ice cream with flavors like Choco Pie and Injeolmi.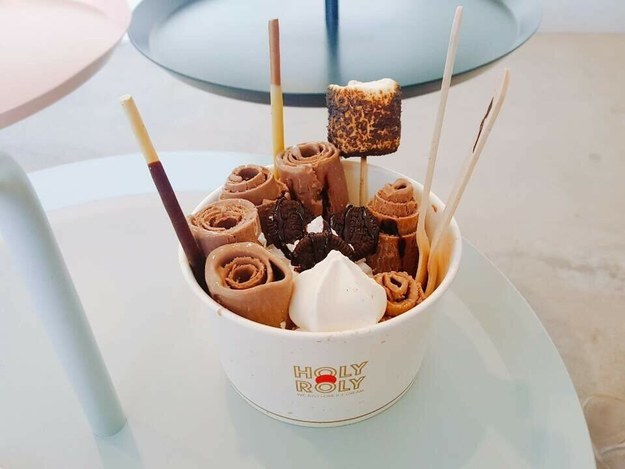 CottonHi takes toppings to a whole new level. Get cotton candy, pop rocks, and other special toppings on your soft serve or drink for that Instagram-worthy picture.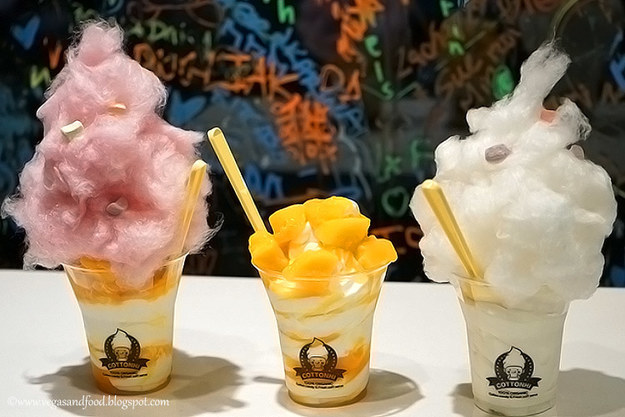 SomiSomi perfectly combines traditional taiyaki with delicious soft serve. Who knew fish could be so cute?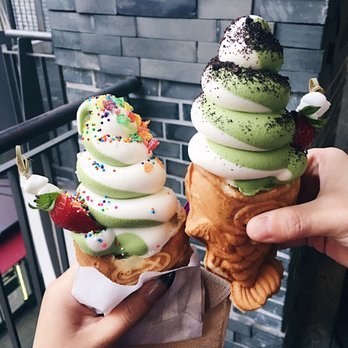 This post was created by a member of BuzzFeed Community, where anyone can post awesome lists and creations.
Learn more
or
post your buzz!