1.
This fringe number that will transform even the plainest tops and dresses.
2.
This super colorful layered piece.
3.
This longer statement necklace that will pop on a white t-shirt.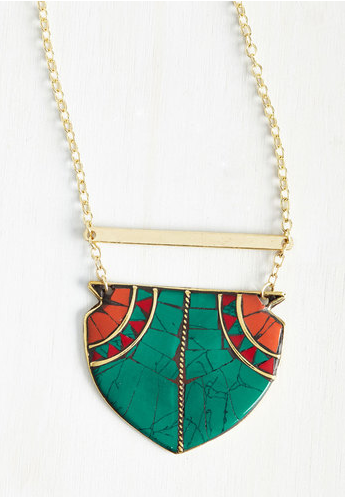 4.
Or this gold fringe-tassel hybrid that will give you secret powers.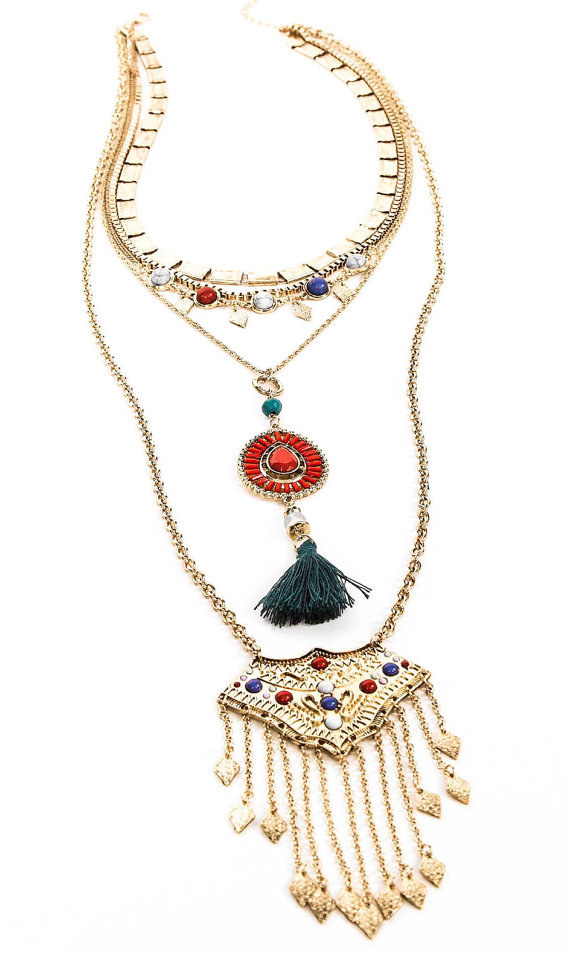 5.
This metal bib necklace that adds a little edge.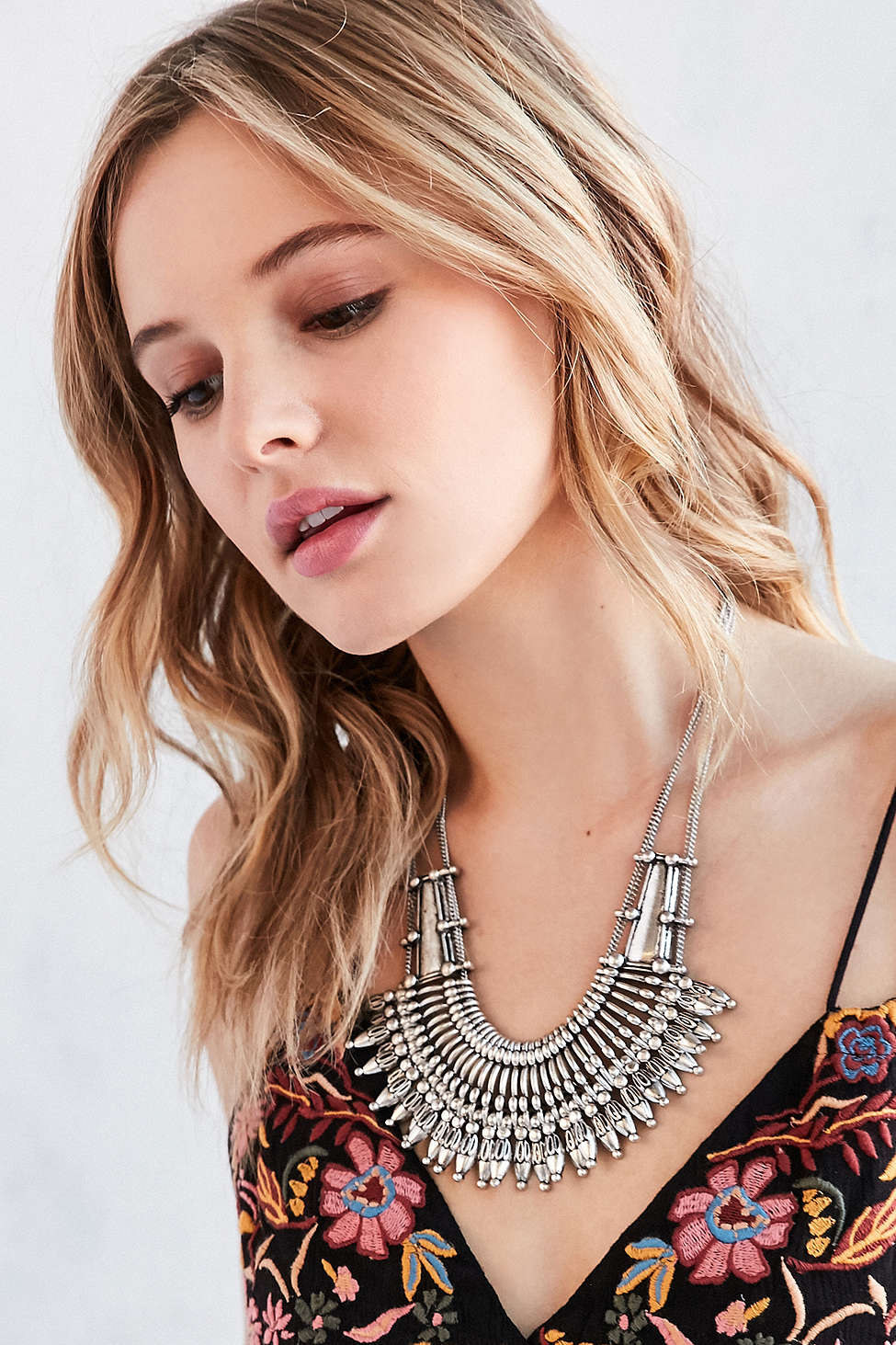 6.
This gorgeous jeweled number.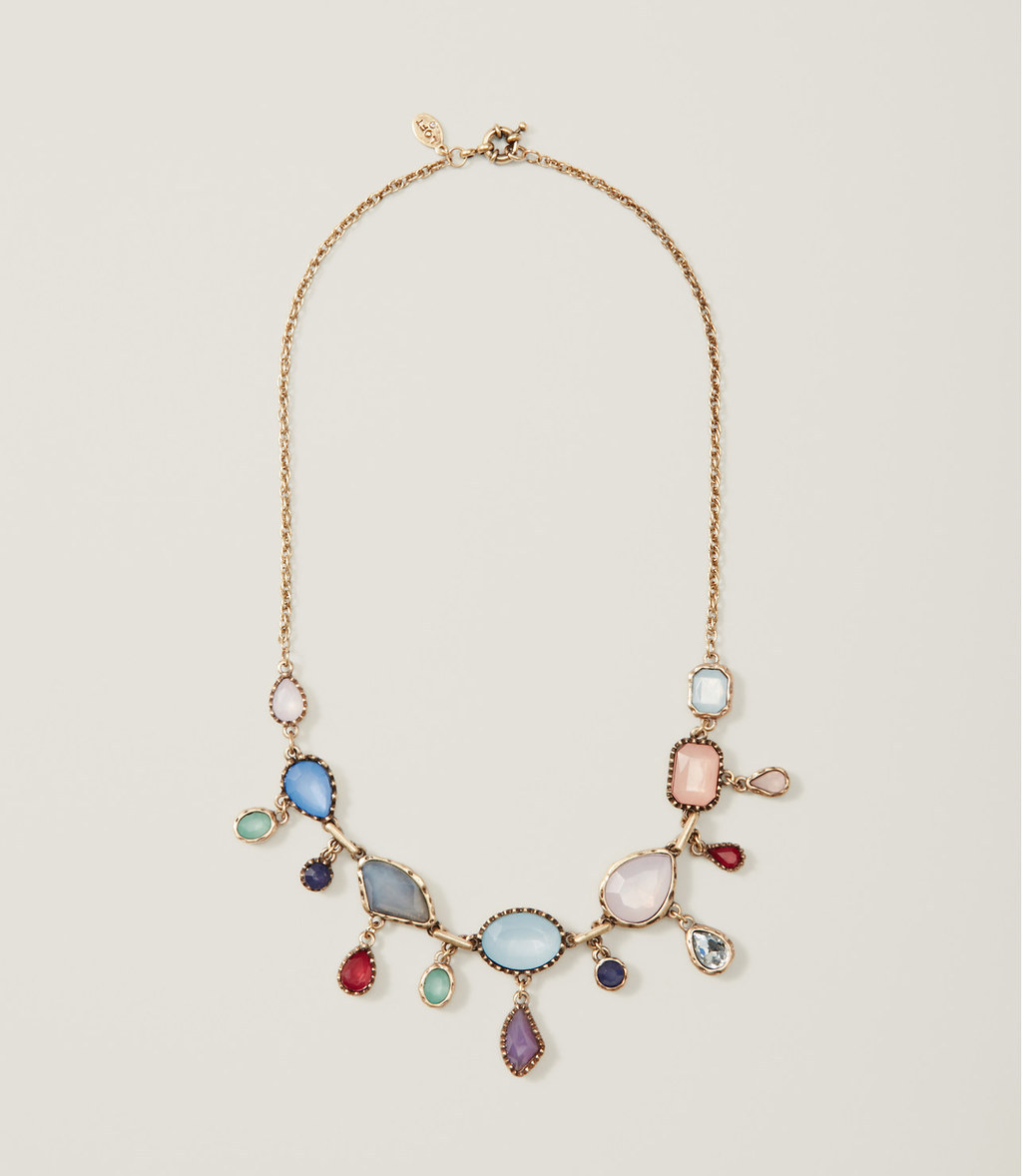 8.
This spiked gold necklace makes even jeans and a t-shirt look amazing.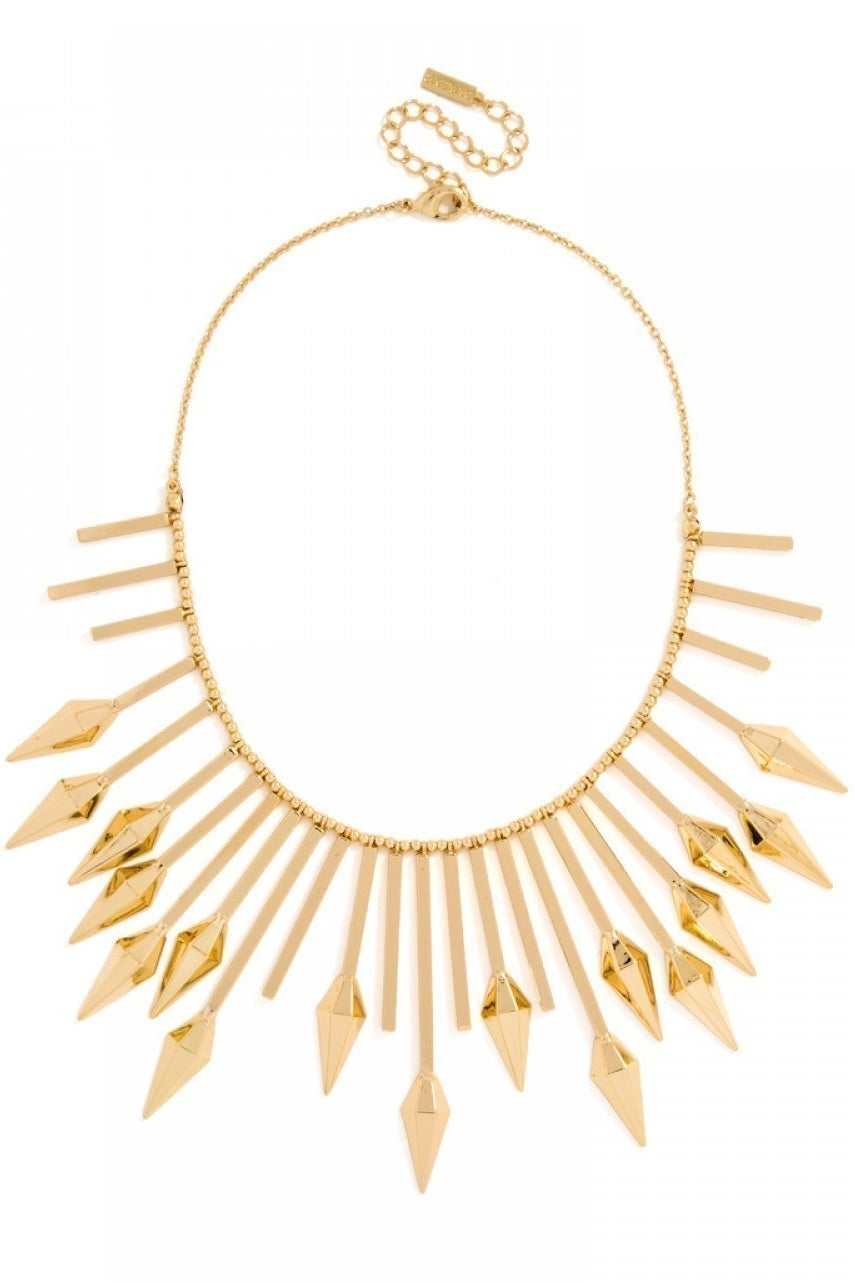 Get it from Baublebar for $48.00.
9.
This gorgeous marble and gold geometric piece that will definitely turn heads.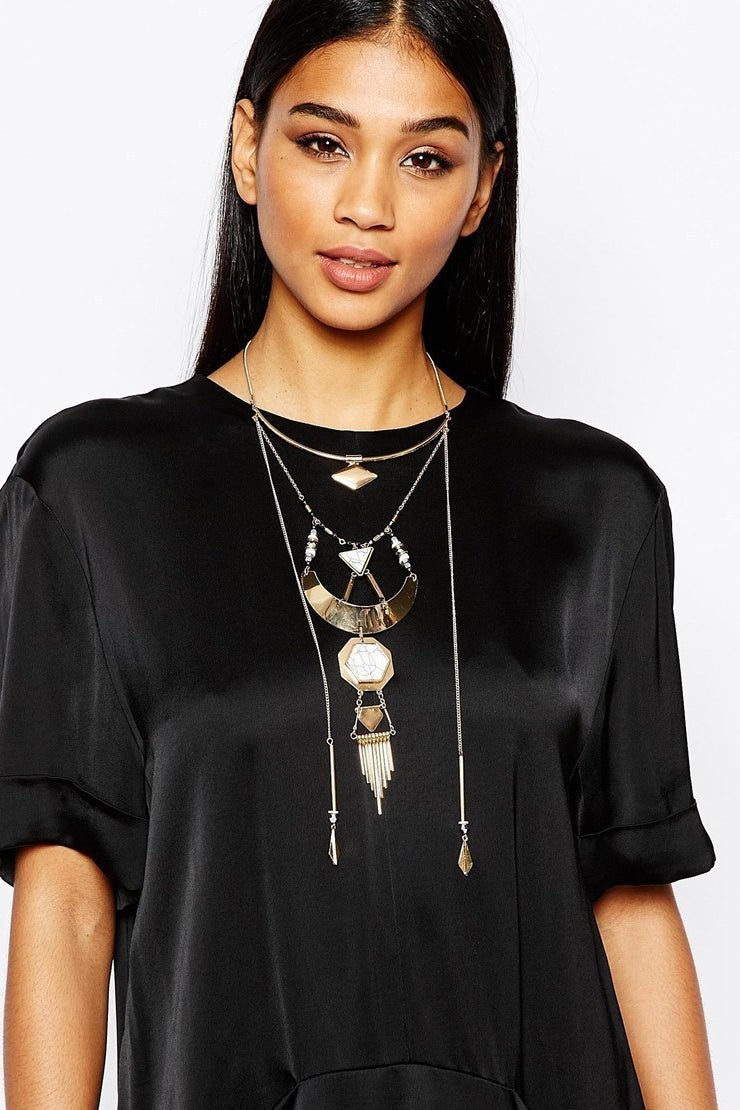 12.
This chunky layered fan necklace.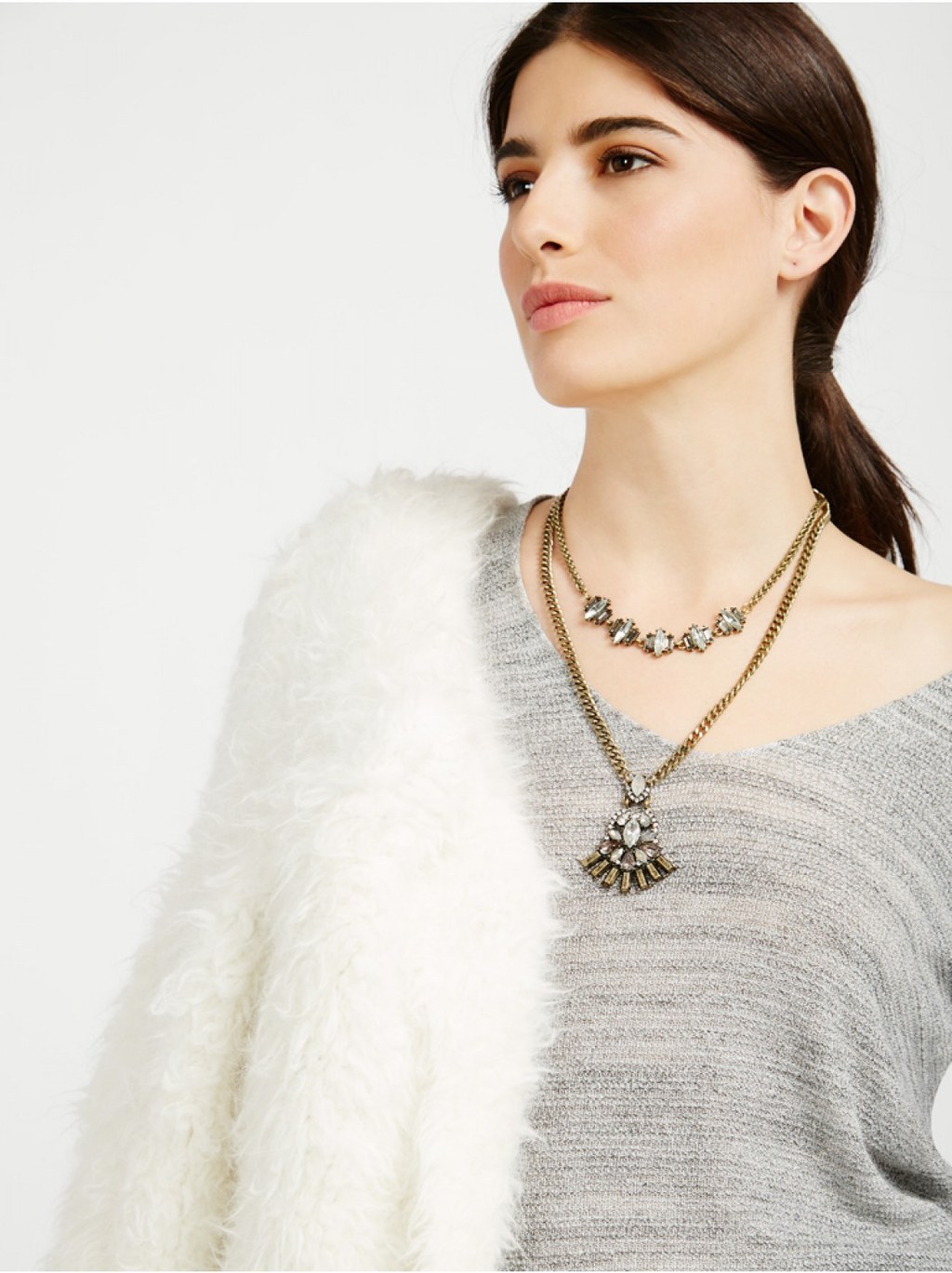 13.
This sparkly short necklace that's perfect for plunge neck tops or dresses.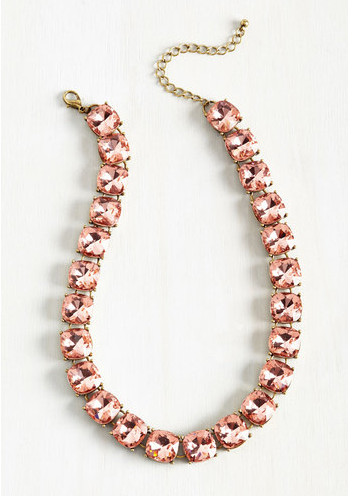 14.
This tiered necklace that makes even a plain tank top look amazing.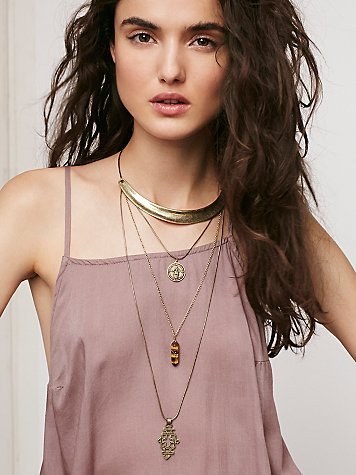 15.
This drop necklace that looks like half-flowers.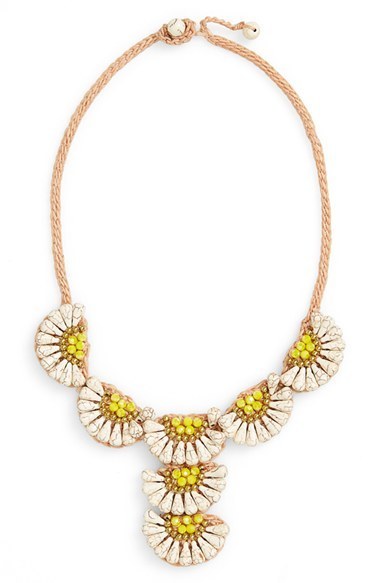 17.
This gorgeous mint necklace that looks like dew drops.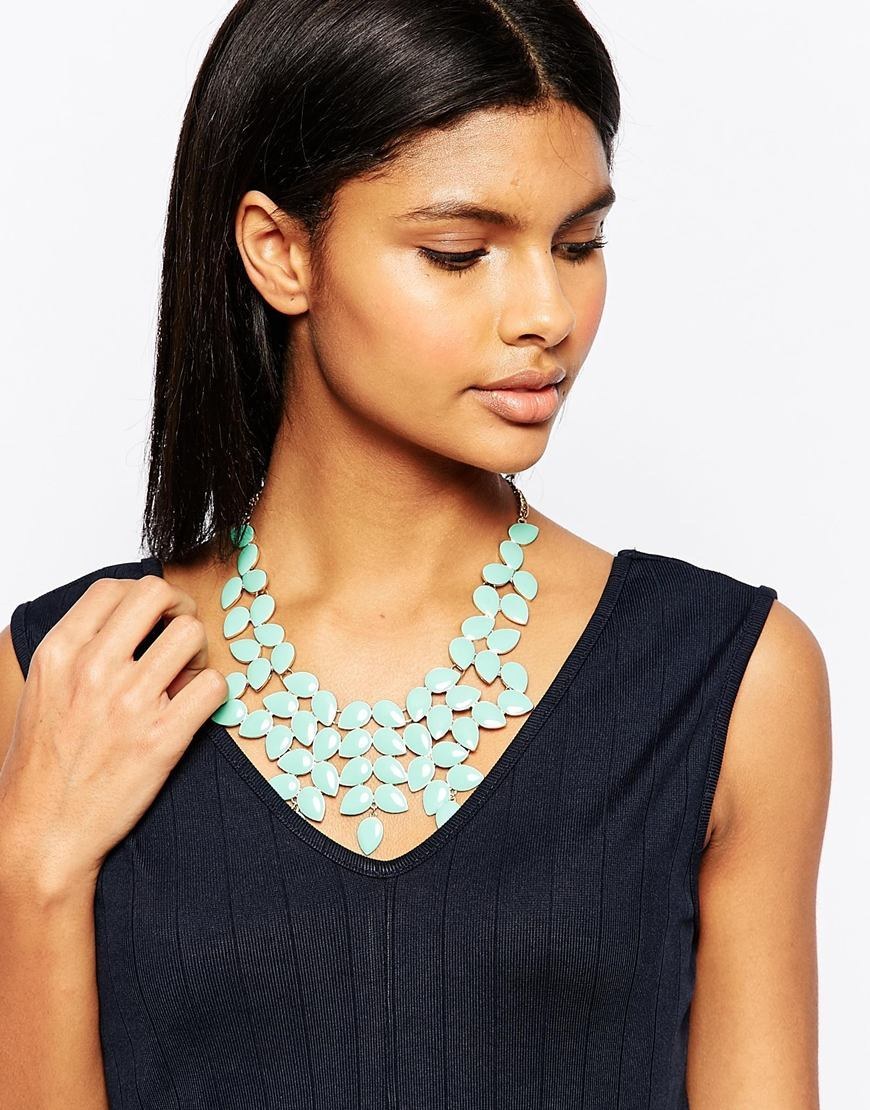 18.
This colorful and textural necklace laced with gold accents.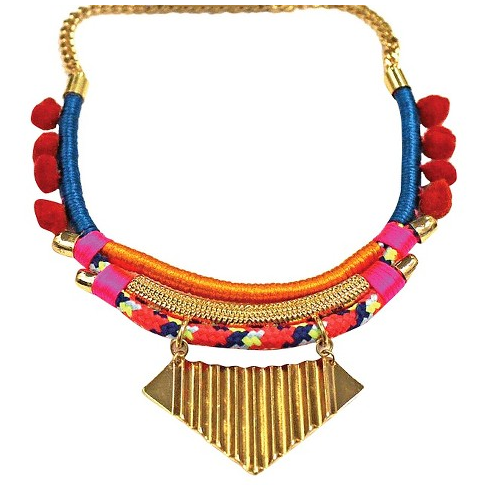 19.
This faux-malachite choker that will set off any basic color.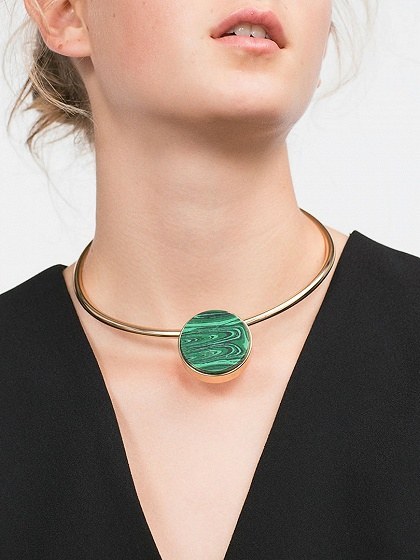 20.
This layered gold waterfall necklace.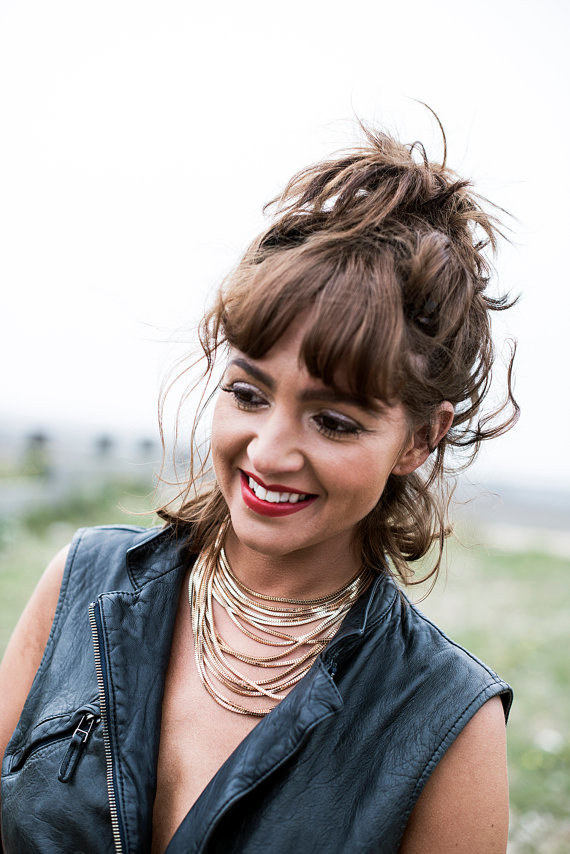 22.
This fringe collar necklace that would go perfectly with a plunge neck dress.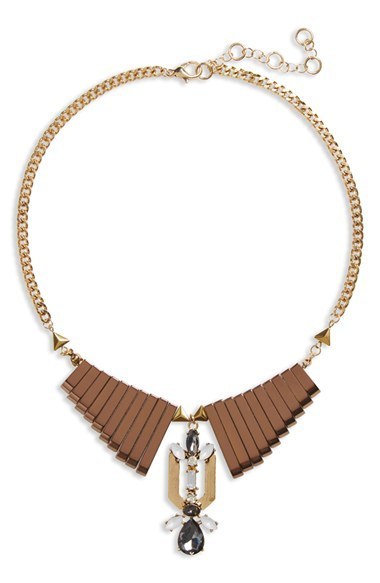 23.
And if the statement you're trying to make is that you're ready for summer, this little watermelon slice.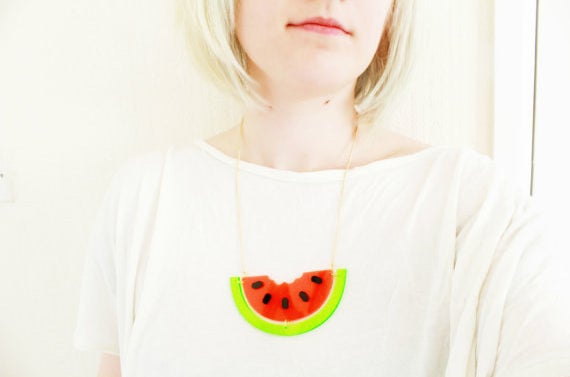 UPDATE
This post previously contained products from sites that BuzzFeed no longer recommends ordering from in light of this recent investigation.