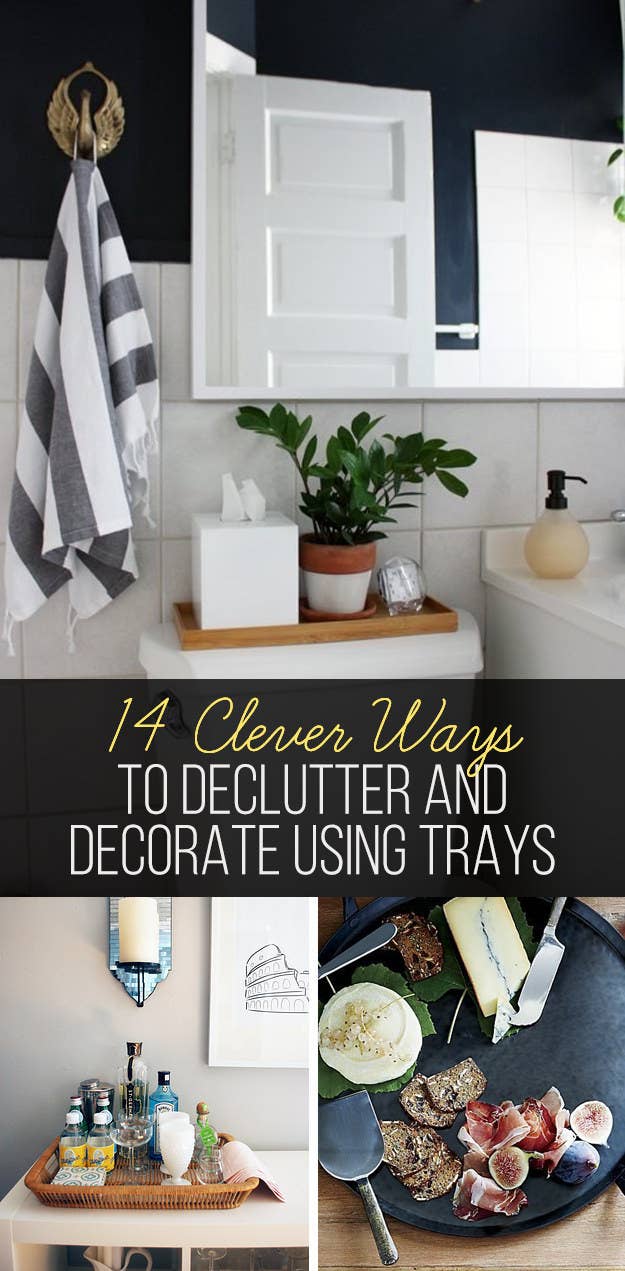 We hope you love the products we recommend! Just so you know, BuzzFeed may collect a small share of sales from the links on this page.
1.
Use trays in the kitchen to keep spices, oils, utensils, etc. handy while cooking.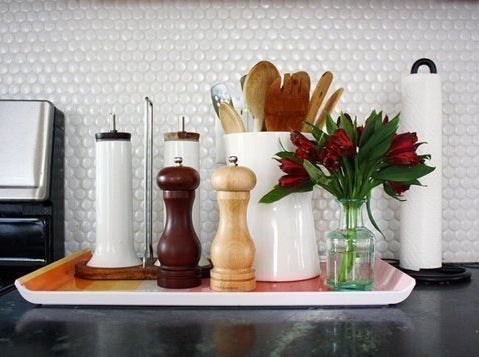 You can also use round trays atop a lazy Suzan, which will rotate to give you maximum access to all your kitchen tools. Find a white kitchen tray here.
2.
Use cheap serving trays to make centerpieces feel more complete.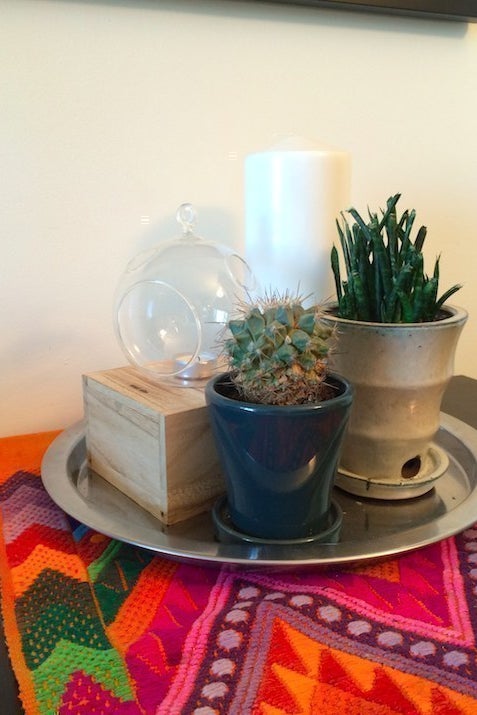 Trays can help centerpieces made of grouped items look a bit more polished and intentional. Find this tray from Ikea here.
3.
Use wicker or natural reed trays for an unexpected bar set-up.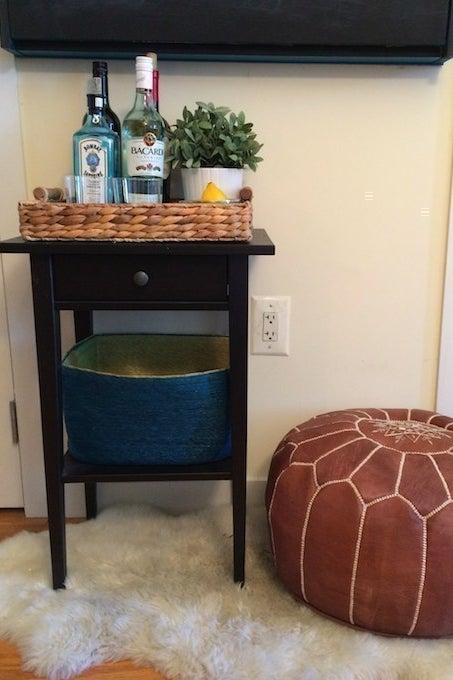 They add texture and warmth to any space. Find a set of three seagrass trays here.
4.
Make your coffee table feel more contained by using a flat marble tray.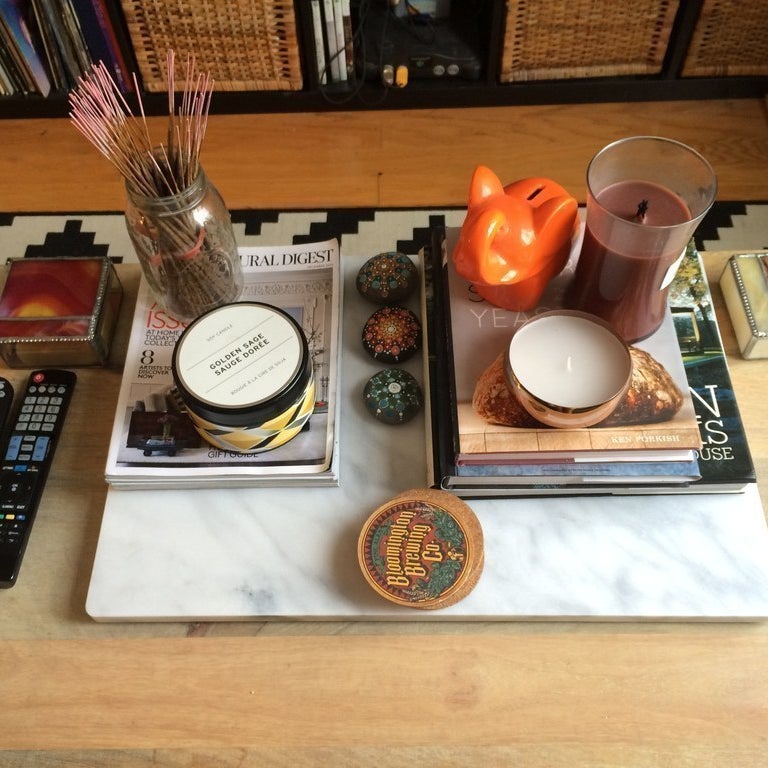 This is a great trick for making your keeping books and magazines looking neat. Find this slab here.
5.
Keep your jewelry and makeup contained and organized.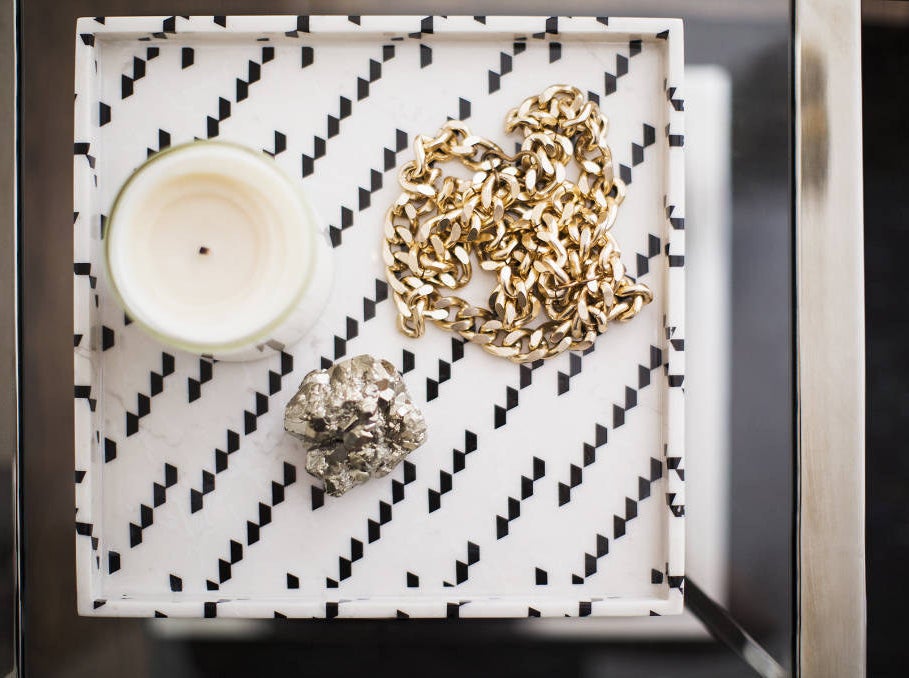 You can even buy serving trays or shallow bowls from thrift stores to hold your jewelry without breaking the bank. Find a medium-sized mirrored tray here.
6.
Impress your friends with a portable barrista bar.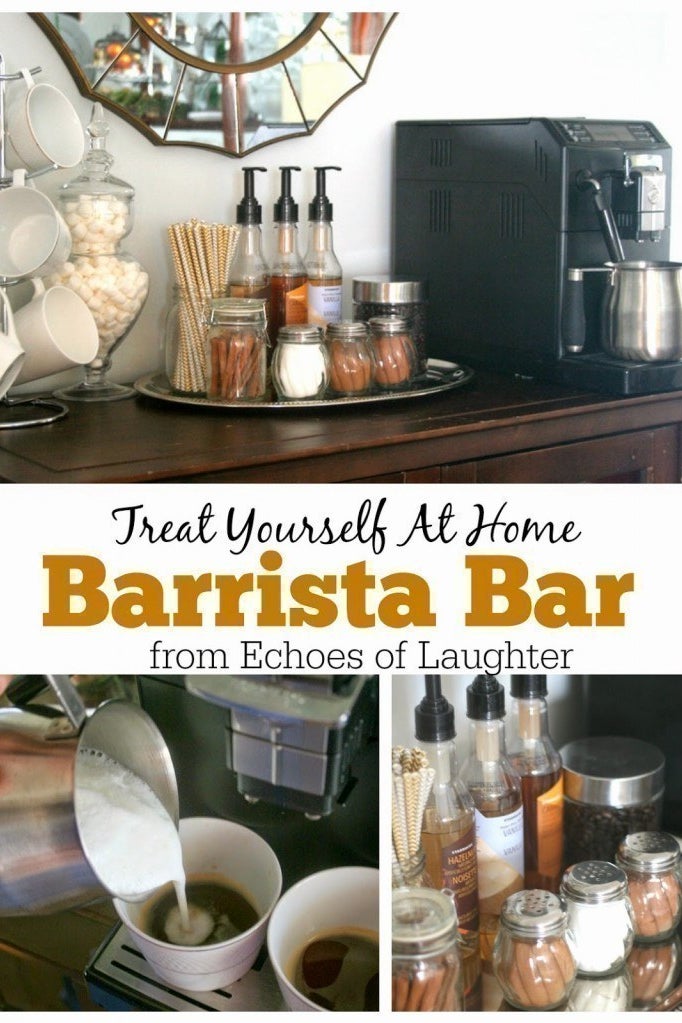 If you're a minimalist coffee drinker, you don't even need to bother with the extra ingredients. Just keep your beans, a grinder, a few mugs, and your filters on a tray for easy access. Find a modern silver tray here.
7.
Use utensil trays at the entryway of your home to keep track of easily lost items like keys, change, phones, etc.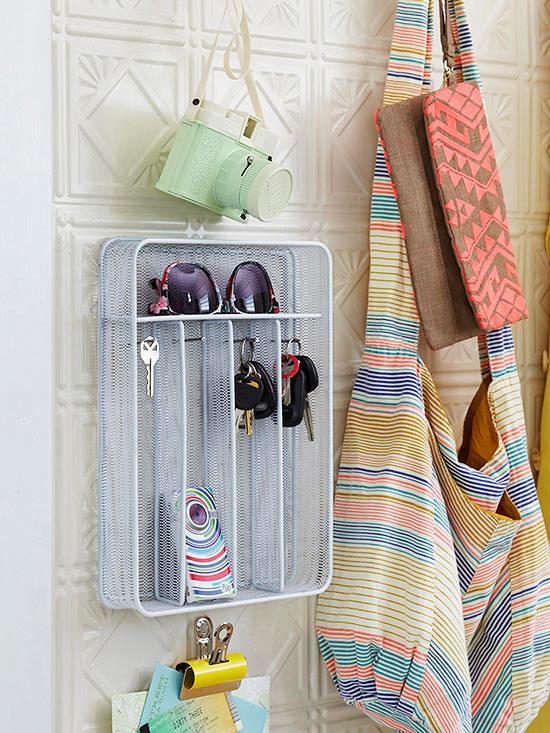 8.
Repurpose a tray table as a nightstand.
Tray tables are usually used as bar trays or living room end tables, but they're particularly perfect as nightstands. The heightened edge creates a more defined space for your things. Find one here.
9.
Make your guests feel special by using a tray to serve food.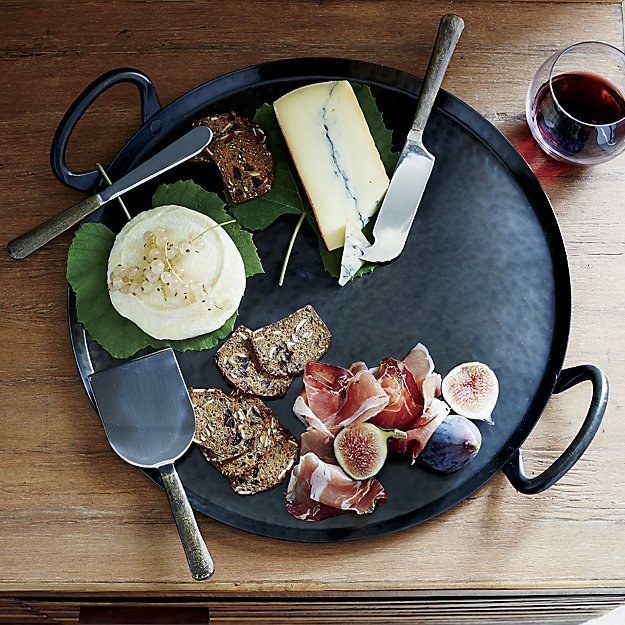 10.
Use little catch-all dishes on your nightstand for when you forget to take your jewelry off after you've gotten in bed.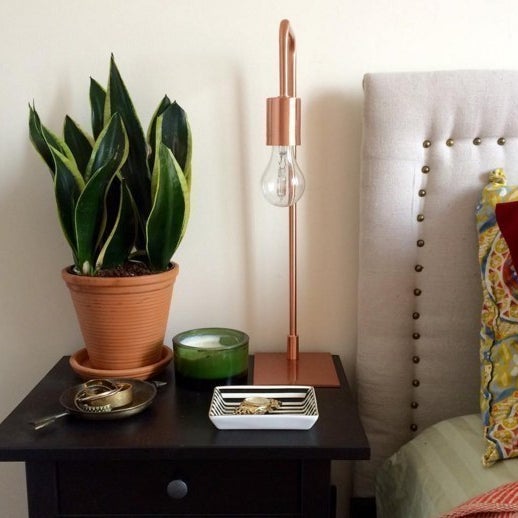 Find this gorgeous gold tray here.
11.
Use acrylic trays to declutter your desktop at work or at home.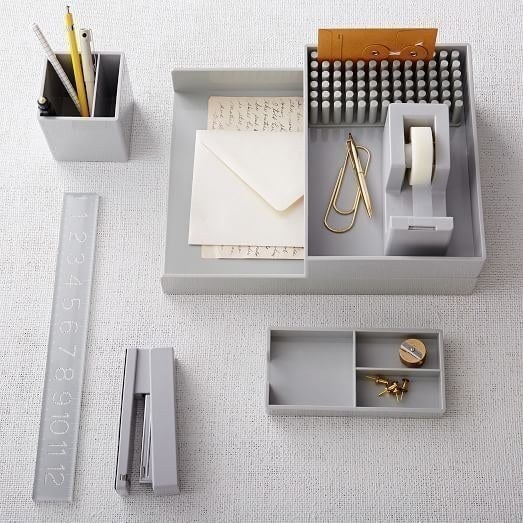 You can buy trays that are specifically meant for desk tops, or you can repurpose any other type of tray and place little ceramic bowls in it to hold your paper clips, rubber bands, tacks etc. Find these trays here.
12.
Use boot trays to keep your wet shoes off the floor.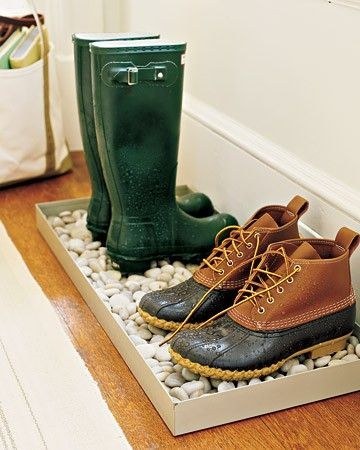 13.
Use narrow vanity trays on top of your toilet if you don't have countertop space.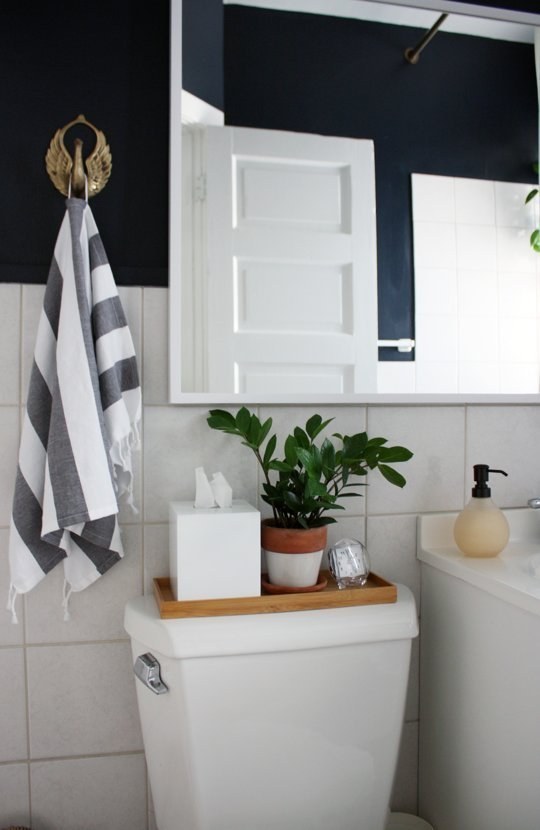 14.
Use a tray to hold a DIY centerpiece that can move from room to room.