I've been shopping in the kids' department my whole life because I'm cheap and also short.
But you don't have to be either of those things to benefit from some of these kids'-section tips and hacks! Learn from my experience and save money at your favorite store.
1.
You can find cheaper identical versions of Nike kids' shoes.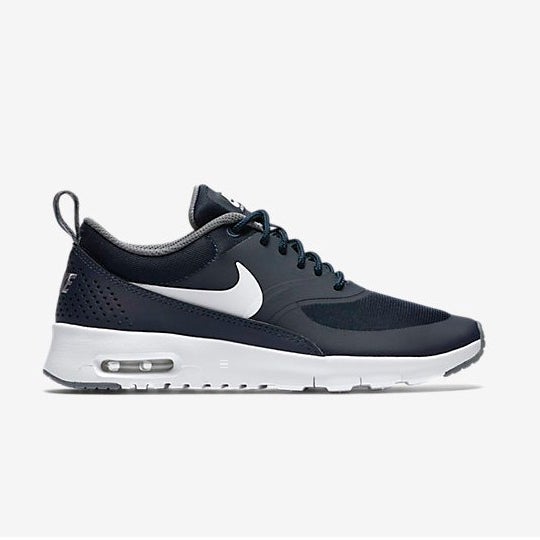 Nike kids' shoe designs are often exactly the same as the adult versions, just with fewer color choices. A kids' size 6Y is equivalent to a women's size 7, but the kids shoes tend to be a tiny bit narrower. Kids sizes go up to a size 7Y, which is a women's 8.
Savings on this pair: $30
2.
Pottery Barn Teen furniture and bedding cost less.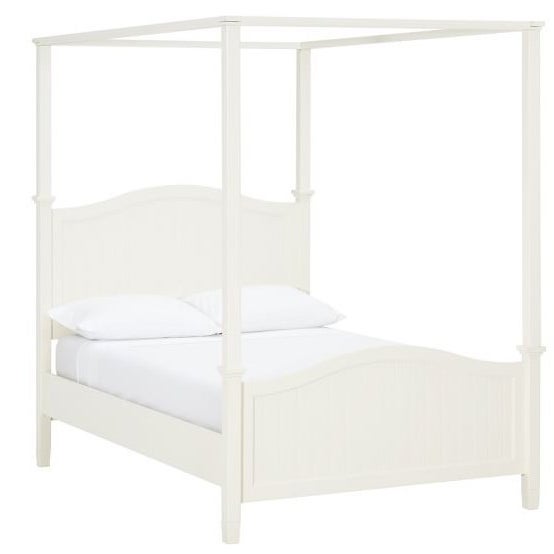 Pottery Barn Teen is the angelic stepchild of Pottery Barn. PB Teen is *there for you* when you can't afford the adult version of your favorite things. Though it's still definitely not cheap, you can save a shit-ton of money by buying your furniture here.
The beds pictured are both queen sizes, and both incredibly stylish. Though the kids' beds might be a little lower to the ground, you can always put a box frame underneath your mattress (unless you're short like me in which case FINALLY).
Savings on these beds: $650
3.
Gap Kids' jeans come in a ton of adult sizes.
One thing that makes Gap kids' jeans so great is the fact that they carry an insanely large range of sizes. Gap has a kids' plus option, so you can order all the way up to a kids' size 18+, which is the equivalent of a women's 6-8 (based on the hip measurements).
The difficulty with Gap kids' sizing is that these jeans are designed for people whose hips haven't fully developed. So, when you buy the kids' jeans based on your hip size, you'll end up with a waistband that's a little larger than usual. These jeans probably work best on people who have boxier or more rectangular frames, or people who have very small hips. I recommend trying these on before purchasing.
Savings on this pair: $35
4.
J. Crew has A+ shoes for kids that cover a wide range of styles.
J. Crew Kids is a great way to find a variety of super affordable shoes. My partner loves to shop the boys' section for more masculine dress shoes. It can be difficult for queer women to find masculine shoes in small enough sizes so this is definitely a great choice for people with small feet who appreciate more masculine or androgynous looks. Kids' sizes go up to a size K6 which is about a women's 8. Some models will be a bit more narrow, but the style of boots pictured here don't have that issue.
Savings on this pair: $63
5.
Kids' Jerseys (from anywhere) are always cheaper.
Buying sports gear is expensive no matter what. But when it comes to jerseys in particular, you can usually buy kids' sizes up to an XL, which is roughly the same as a S/M in adult sizes. Of course, this only works if you wear smaller sizes. (Also shout out to my partner's dad who gave me his old school Islanders Jersey which is an actual XL and goes down to my knees. I probably look like a very foul-mouthed toddler at games.)
Savings on these jerseys: $70
6.
Get your socks from the Target kids' department.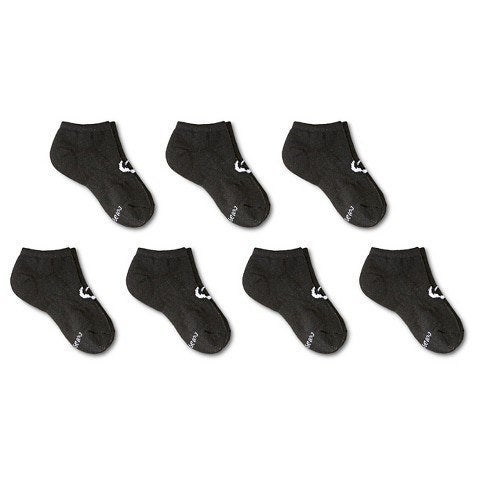 This is perhaps my most frequently used trick. As a woman with pretty small feet (I'm a size 6.5 or 7 depending on the brand), I have trouble finding socks that don't bunch up in the heel or toe area. I started buying kids' athletic socks from Target when I was in high school and now three years into post-college adulthood, I still do it. My partner (who wears a women's size 8) steals them all the time, proving that you don't have to have tiny feet to make this hack work. Target also has a great selection of stylish, colorful socks in the kids' section.
Savings on these socks: $3.50
7.
Save money on trendy shoes by buying Zara kids' versions.
Zara kids' shoes are pretty damn stylish. They don't always perfectly mirror the adult options, but they often reflect the trends you'll find in their women's shoe section. Just like the other shoes in this post, Zara kids' shoes fit almost the same as women's sized but a little narrower. A kids' size 5.5 is roughly equivalent to a women's size 6.5 and their shoe lines go up to a kids' size 7. Plus, kids' shoes are almost always on sale. This information is based off of the sizing charts that the store provides, but I tend to size up with Zara kids' shoes because the width makes them feel smaller to me.
Savings on this pair: $34
8.
Woolrich has stylish kids' coats for half the price.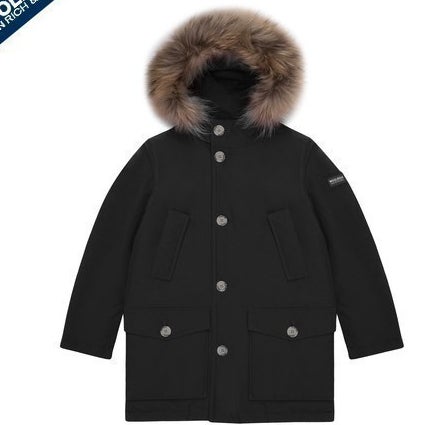 Woolrich makes high quality coats that will keep your cold heart very warm. Their boys' coats are a great alternative to the more expensive women's coats. Obviously, these coats are expensive no matter what, but if you're going to splurge on something, it's a great idea to do it on something you can keep and use for a VERY long time. It's hard to tell the equivalent sizes based on their size charts, but Peggy said she is roughly a women's size 4/6 and she has this coat in a boys' size 14.
Savings on this coat: $300
9.
Shop from the baby food section (of any grocery store).