You have a new crush. How do you pull them?

Usually the ladies come first, though.

They're pretty! Jump right into it without doing a sanity check first. Relationships are a discovery process, remember?

The safe option. Take them to lunch and chat with them. Get to know their interests and find something you share in common. Then bond with them over that common interest.

Send them hella texts and drown them in Snapchat messages. Our generation is perpetually scared of commitment and prefers the emotional detachment of asynchronous communication.

What is your favorite food?

Ice cream. A sweet escape from a rather sour existence.

Mountain trail mix. Only the M&Ms though.

A burger from Vortex. Calories don't count when you're with your bros.

What do you look for most in a girl?

Pretty face and a PERSONALITY

What is your favorite dance move?

Random dancing based on your mood

Dance on top of chairs and other elevated locations at parties for maximum exposure.

You suddenly run into an unexpected aggressor and they confront you! What do you do?

Say "whatdeehail" and flee

Cry profusely until the perpetrator gets sick of you and goes away.

Befriend them before you destroy them. Kill your enemies with kindness.

What kind of clothes do you wear?

Depends on whether I'm trying to impress a girl that day.

Anything. I'm a free spirit.

Literally anything that isn't days old.

What is your favorite social media platform?

Twitter. Perfect for those thirsty late night tweets.

Snapchat - It gets lit after midnight ;D

Facebook. You love tagging your friends in dank memes because you yourself don't have any original content.

What is your life slogan?

"Life is too short to not be extra"

You have no life slogan. You just laugh randomly for no reason.

If you could be any Bollywood actor, who would you be?

It's your last day on Earth - what do you do?

Physical activity. Weightlift or squash?

Volunteer. The American volunteer rate declined by 0.4 percentage points to 24.9 percent for the year ending in September 2015, the U.S. Bureau of Labor Statistics reported today. About 62.6 million people volunteered through or for an organization at lea

What jam are you rocking to right now?

Kendrick Lamar. But none of the new ish. just the just the old stuff before he went mainstream.

Zedd - turning your bathroom into a RAVE since 2010

Literally anything Bollywood. There is NO better way to woo females than using Bollywood one-liners.

What are you most likely to send in the S-Squad group text?

Savage memes because they are a distraction from your mundane existence.

Continual "I love y'all" messages because you have daddy issues.

Aggressive disses because you use text messaging as a way to hide your insecurities.

You've gone missing! How did your friends find out?

You failed to tag them in Facebook memes for the past couple hours.

You stopped replying to text messages all together and your friends figured you died.

Your little green dot on Find My Friends disappeared suddenly and this sent an automatic distress message to the S-Squad group.

Who is your personal favorite S-Squad member?

Sohrab - he just really gets the juices flowin'

Shaheer- he's down for kulfi whenever.

Salik- he'll climb a tree for you
Which S-SQUAD Member Are You Most Like?
Congrats! You got Salik! Although you take things too seriously and are a huge nerd, you actually have an inner savage deep inside you and hilarious sense of humor. You have a booming curiosity and a passion for social justice. You go to great extents for your friends and although you try to act tough, you're really a vanilla guy at the end of the day and a sucker for the people you care about the most. You also have the most diverse hobbies of any S-squad member, whether it's rock-climbing or scuba diving. You love to take photos and you have the least number of girl problems compared with the rest of the squad. Even though you still take daily L's on twitter, you still manage to have some witty ass tweets! Keep the bad puns coming!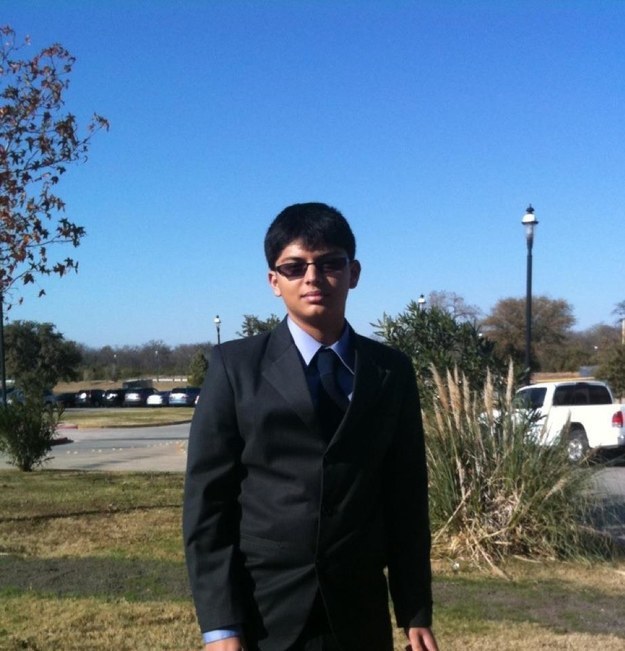 Congrats! You got Shaheer! You're a deeply kind and caring person and can appreciate humor, even when it viciously targeted against you. You take a lot of L's and at this point you're just waiting to bounce back. You have the least stress of anybody in the S-squad because there are not a great deal of things that bother you. Your carefree attitude represents your world view: life is a blessin', why is you stressin'? You are the least likely to have your hair fall out before 30! Although things can sometimes get rocky with relationships, deep down you know that the toughest people get the toughest challenges. Nothing worth having comes easy, so keep at it! If you're ever looking for a relaxing car ride, a dinner date, or fun studying on the first floor of the library, this is your man!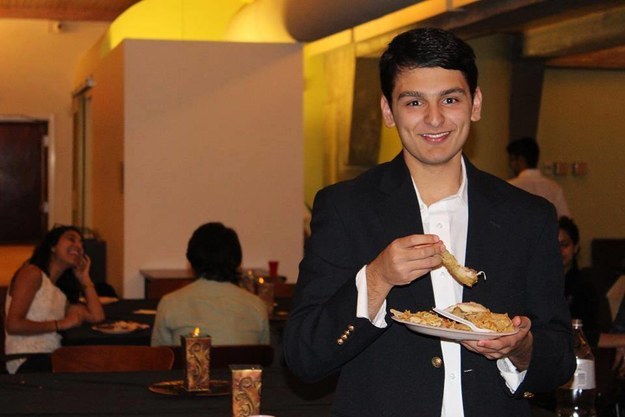 Congrats! You got Sohrab! You are a bundle of joy to everyone. There is nobody that doesn't like you, except maybe your Twitter followers. They're quite sick of your constant Twitter handle changes (they seem to change with the weather). Girls can be a pain sometimes, but you keep doing you. They love the mystery. You're somewhat of an enigma because although you were once the captain of a squash team, nobody has ever seen you play! (or run for that matter) Lastly, even though you like milk with literally every food imaginable (pasta, pizza, grilled cheese), your true friends still love your habits! Keep up the randomness.jpeg.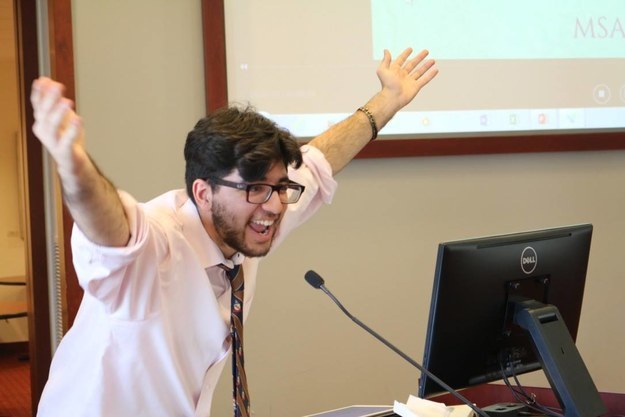 This post was created by a member of BuzzFeed Community, where anyone can post awesome lists and creations.
Learn more
or
post your buzz!