You might remember Ranveer Singh from real-life roles such as Bollywood's most charming man, being the giver of the least fucks ever, and, most recently, NDTV's Entertainer of the Year for 2015.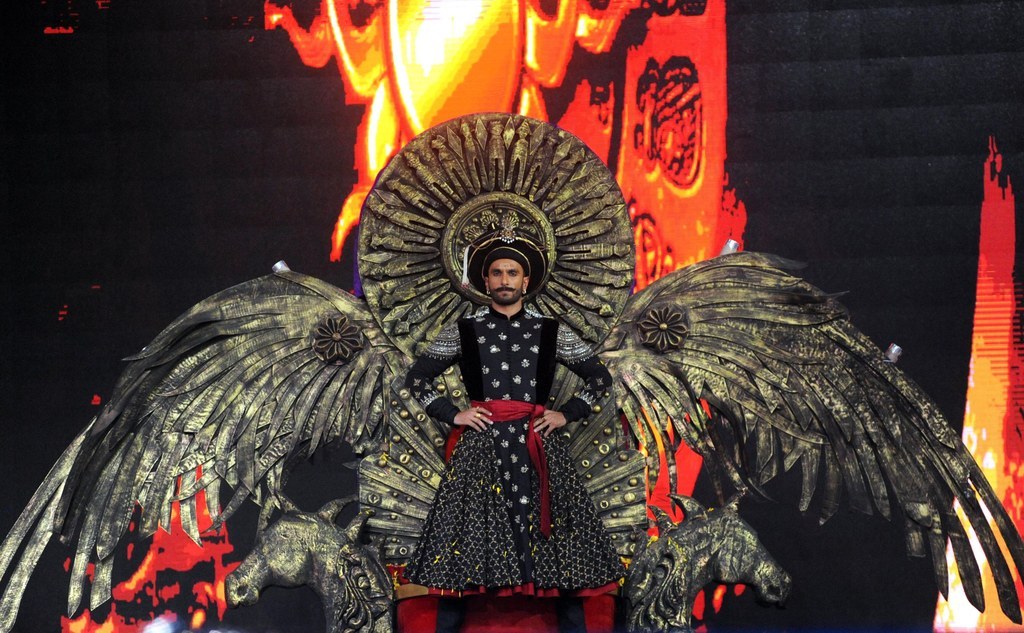 While on stage to receive his award at the NDTV Indian Of The Year ceremony last night, Ranveer added another milestone to his résumé...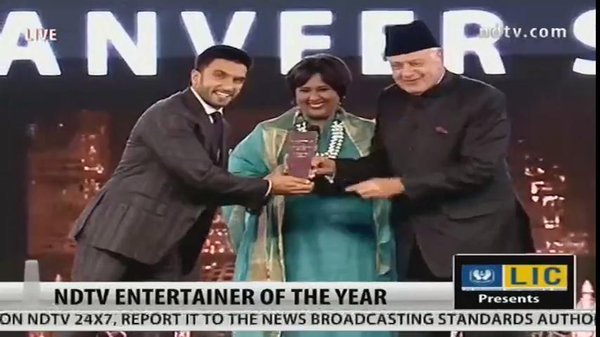 By dancing with the 78-year-old former chief minister of Jammu and Kashmir, Farooq Abdullah.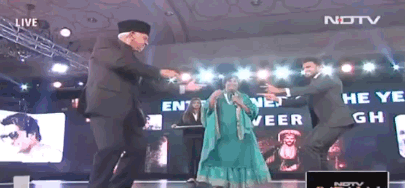 In an impromptu and absolutely unexpected performance, the two burnt the floor with their moves to the Bajirao Mastani song "Malhari".
It was only when (party pooper) Barkha Dutt stepped in that the two stopped their revelry.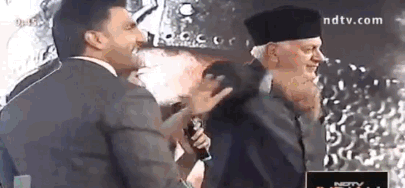 The two definitely gained some fans at the do, not least of all each other.

Watch the most unlikely and amazing dance-off of all time here:
Special shoutout to Ranveer's socks at the event.