A Dog Stole The Show From Virat Kohli After It Refused To Leave The Field And Delayed His Century
Say hello to today's breakout internet star – Vizag Dog.
The second test of the India-England Paytm series just started in Vizag earlier today, after the first match ended in a tense draw last week.
Things were going according to plan for India, with both Virat Kohli and Cheteshwar Pujara reaching the 90s before tea.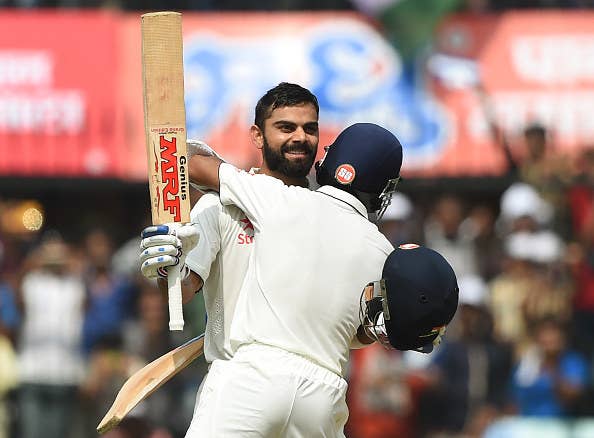 Unfortunately, the march to their centuries was abruptly halted when an unwelcome guest invaded the ground.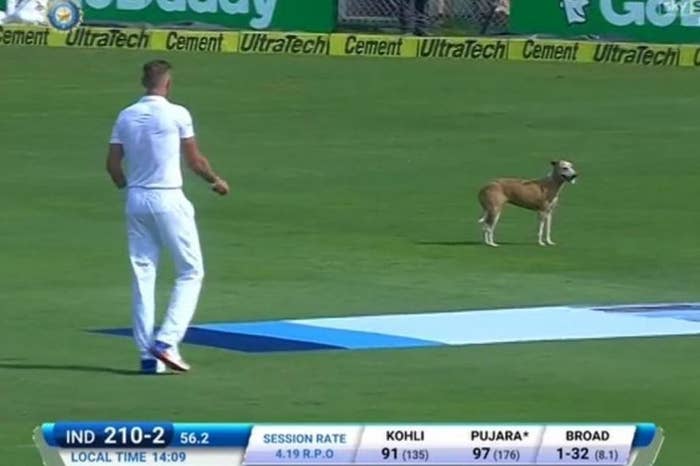 And even as multiple staffers tried to make it leave, the hyper pooch made sure it would get as much time in the spotlight as it could.
In fact, it avoided capture for so long, the umpires had to halt proceedings and call for an early tea break, making Kohli and Pujara wait for their centuries nearly 20 minutes longer than they should've.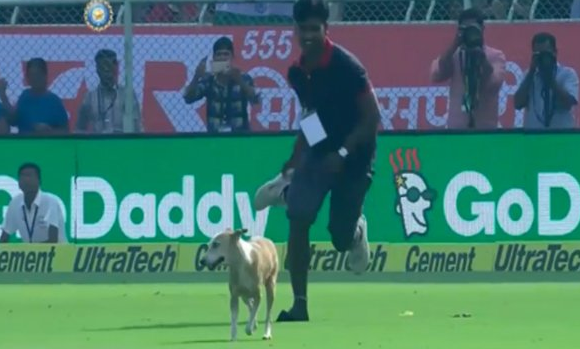 Despite all the other legit action on the field, the dog quickly became all anyone could talk about.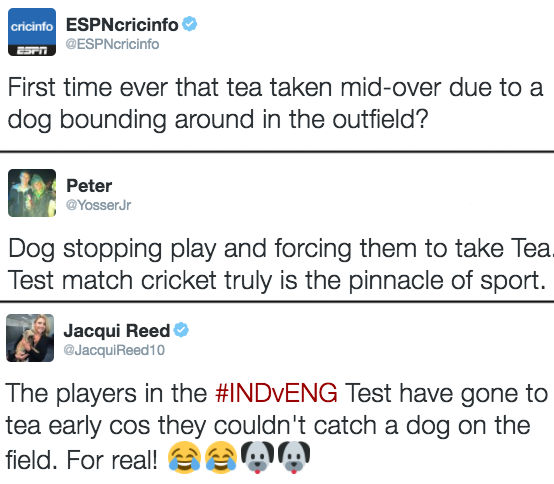 This isn't even the first time a dog has stopped play in Vizag, by the way. Earlier this year, another stray had caused a delay in an IPL game between Rising Pune Supergiants and Delhi Daredevils.
But today's scene-stealer is a legit star now, getting a Twitter account of its own within 20 minutes of the amazing chase sequence going down.