Twitter Savagely Shut Down This Jobless Singer's Homophobic Rant Against Karan Johar And Fawad Khan
"Gay bashing and making fun of a mental illness is not funny."
A lot of Bollywood celebrities have come out against the IMPPA ban on Pakistani artists from working in India, including Karan Johar.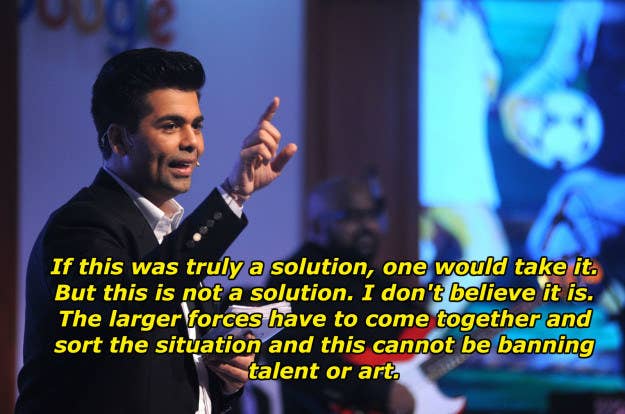 Johar's next film, Ae Dil Hai Mushkil, has been at the centre of the controversy as it stars Pakistani actor Fawad Khan.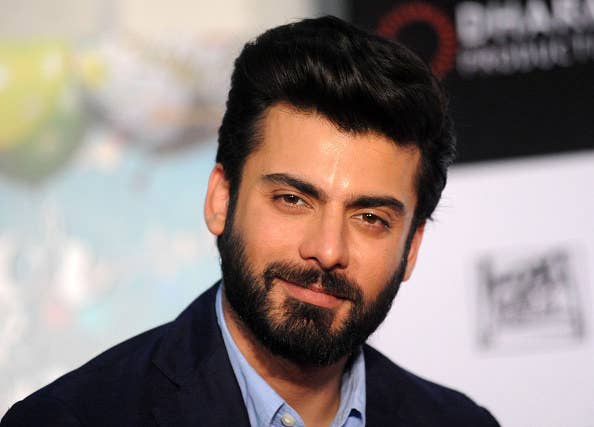 Playback singer Abhijeet Bhattacharya has been a vocal supporter of the ban and, over the past week, has been aggressively attacking everyone against it.
On Sunday night, he went on a rant against Johar and Khan on Twitter, referring to Johar as "Mrs Karan Johar Khan".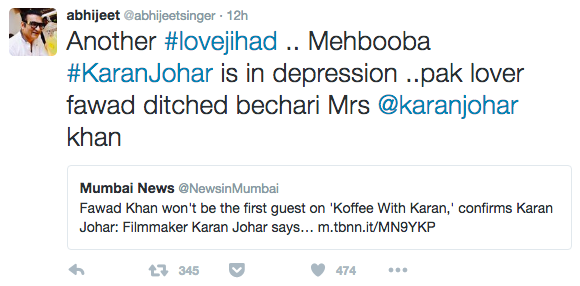 He wasn't done with just one remark, as his homophobic tweets continued the next morning.
However, Twitter users weren't about to let him get away with his slurs this time, as they swiftly swooped in to shut him down:
It should be mentioned that Bhattacharya seems to be least bothered about the criticism, as he has been willingly retweeting articles covering his tweets.