At 10:45 am this morning, a stampede at the crowded Elphinstone Road station caused the death of at least 22 people, and injured dozens of others.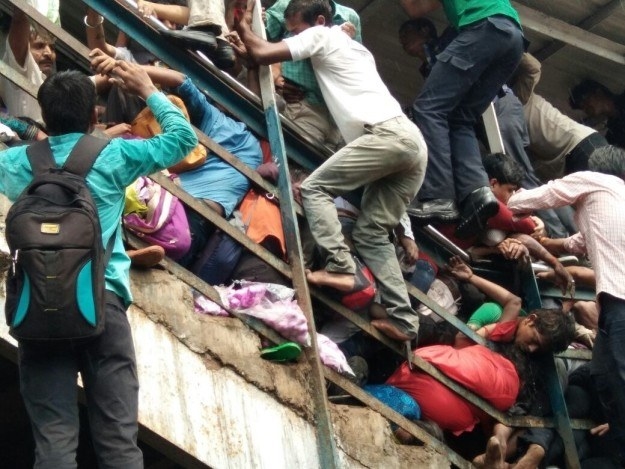 Since the news broke, residents of Mumbai have been tweeting in anger about how mismanaged the local train system is, and how the people in charge should have taken steps to prevent such an incident.
In fact, in a tweet from way back in February, noted cartoonist Manjul had brought up the appalling infrastructure at this very station, stating that it was a "major accident waiting to happen".
He had even tagged the then Railway Minister Suresh Prabhu in his tweets, hoping that some preventive action would be taken to avoid such an incident.
And even though the Ministry of Railways acknowledged him and said that the matter would be addressed, today's events have shown the apathy of the authorities.
In fact, people had been tweeting about the overcrowded foot-over bridge where the stampede occurred as recently as yesterday.
PM Modi has now said that the incident will be investigated closely.
You can reach the helpline to inquire about casualties of the accident at +91-22-24136051, +91-22-24107020, or +91-22-24131419.