The debate over Hindi imposition in Indian states was recently reignited after a new section of the Bengaluru Metro was inaugurated with Hindi signboards.
On July 4, Republic held a poll on Twitter asking readers whether Hindi should be imposed on people in non-Hindi speaking states or not.
One of their followers replied to the poll saying that he was in favour of Hindi made our national language.
It was at this point that Iswarya V. jumped in on behalf of all Tamilians to basically say "no, thanks".
What followed was Iswarya schooling the eager Hindi-supporter about why, if there had to be a universal language, English was a much better choice.
And then the conversation took a hilarious turn.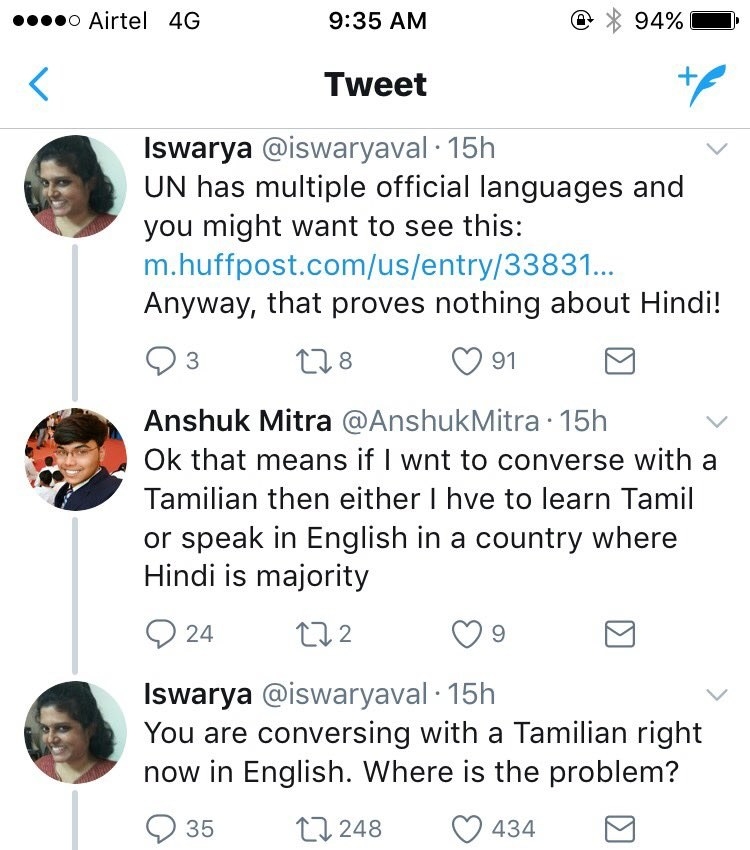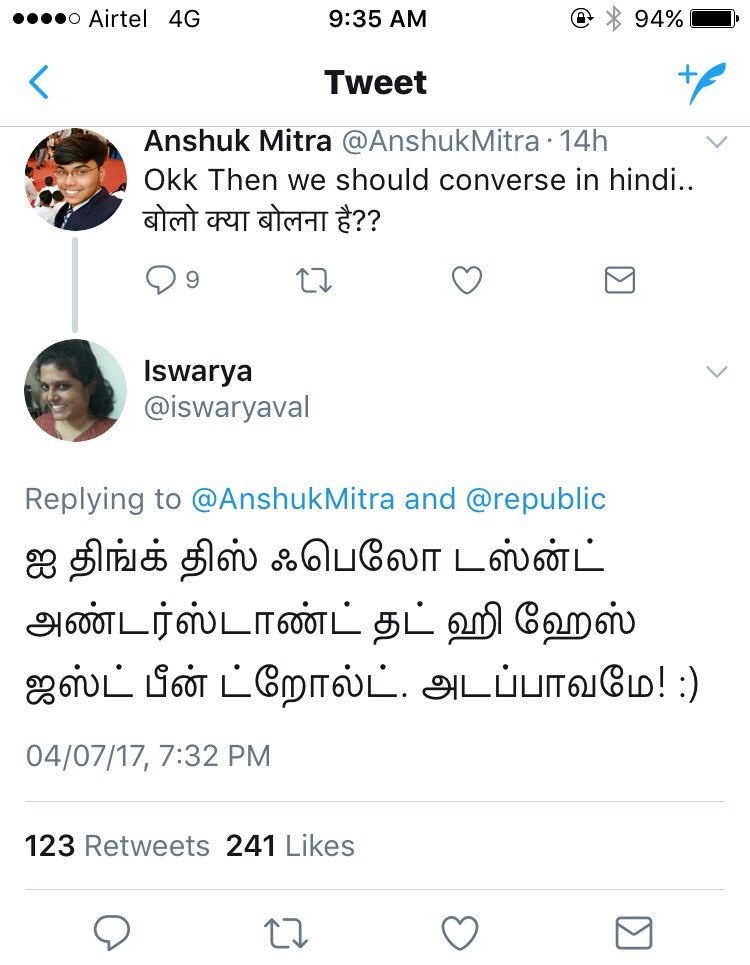 The thread went massively viral, with people from all across India sharing it.