In January 2016, New Jersey high school student Kiren Rizvi went viral after images from a presentation she gave on western imperialism got turned into memes on Twitter and Tumblr.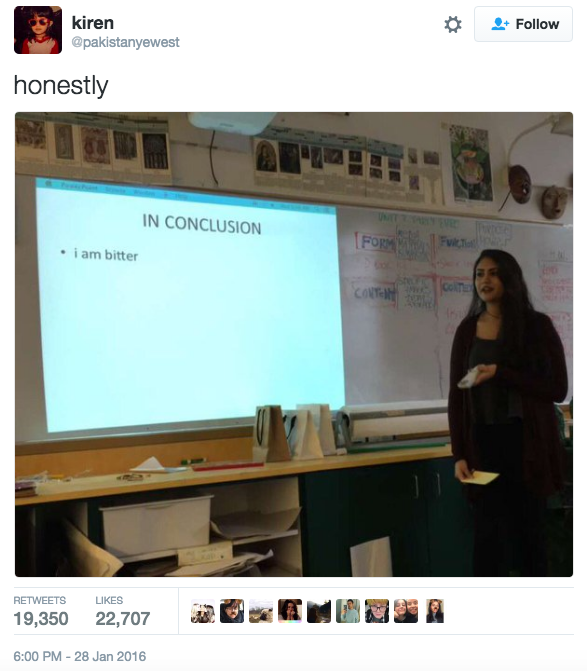 A few weeks ago, Rizvi gave another highly sarcastic presentation titled "Why I Hate Myself", on how she had grown in four years of high school. And like last time, screenshots from it have gone massively viral again.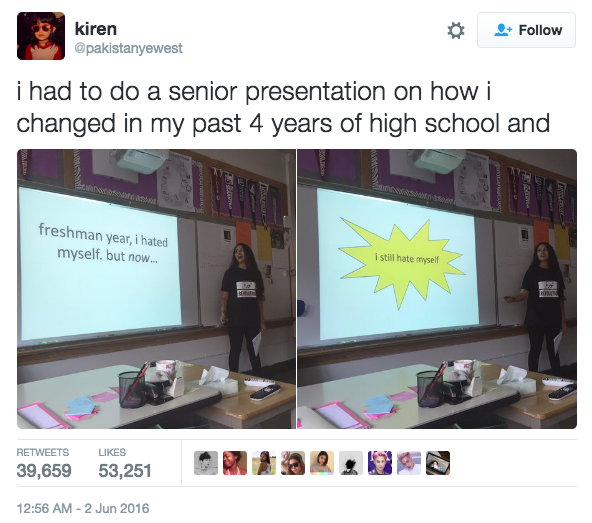 Rizvi talked about serious things, like how she used to deny her Pakistani heritage because of internalised racism and a desire to fit in...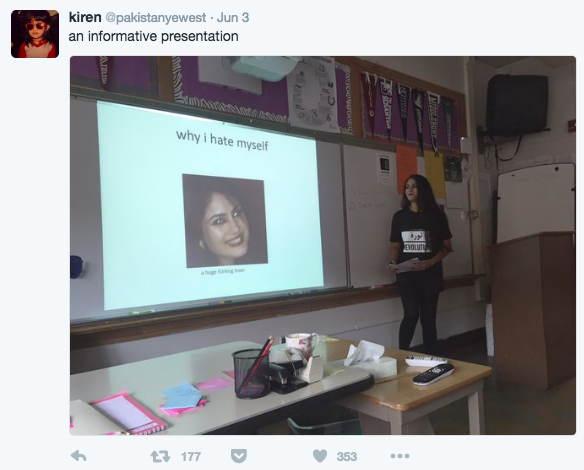 But she still managed to present it in a hilarious way.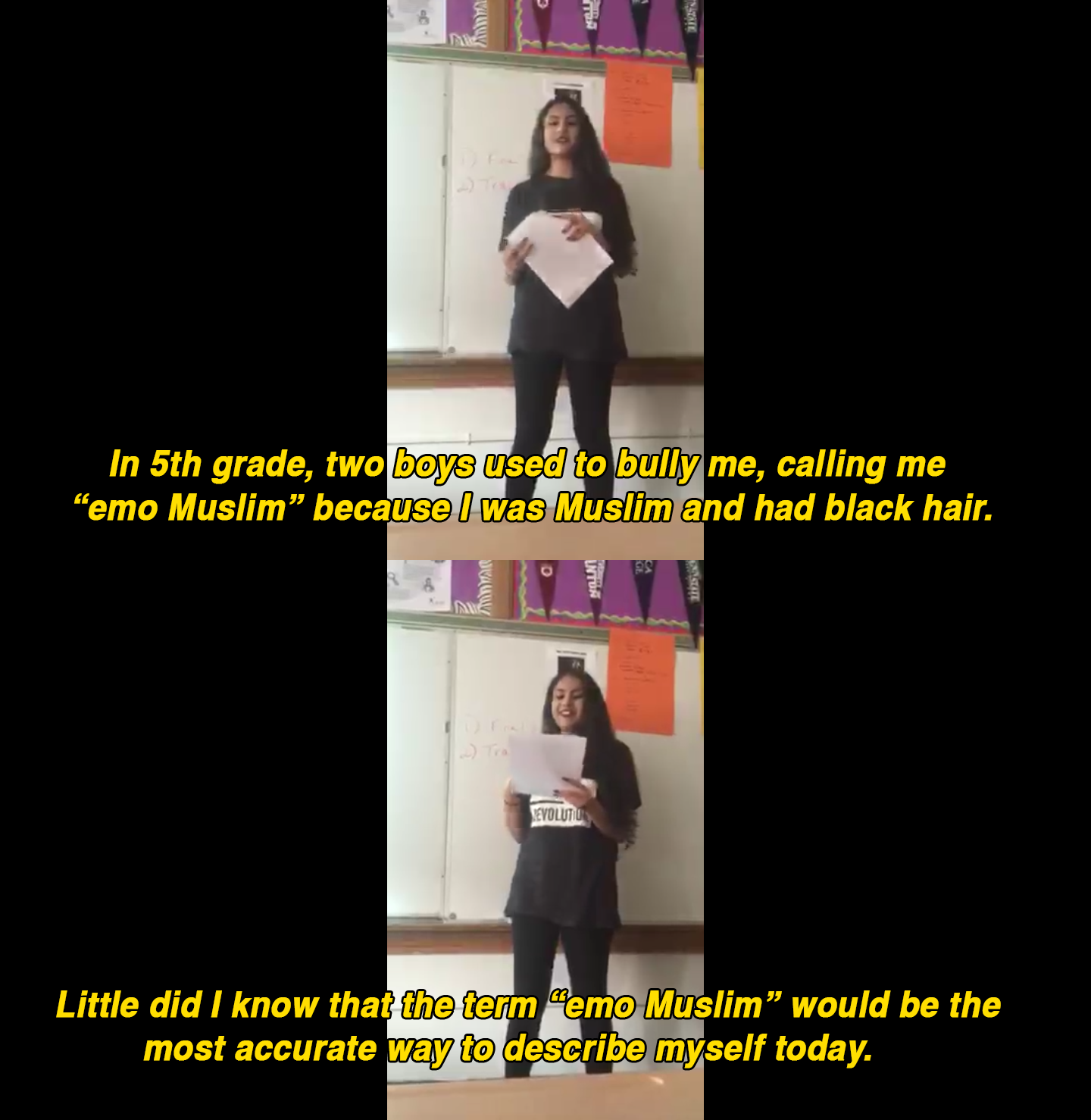 "It feels good to know that at least I'm not a one-hit wonder. And honestly, I just think it's hilarious that my legacy is going to be Microsoft PowerPoint presentations," Rizvi told BuzzFeed.
"I just hope future employers won't recognise me because being bitter and hating yourself aren't stellar work qualities."