The Times Of India has been facing a fair amount of criticism since this morning for their front page story about Kate Middleton.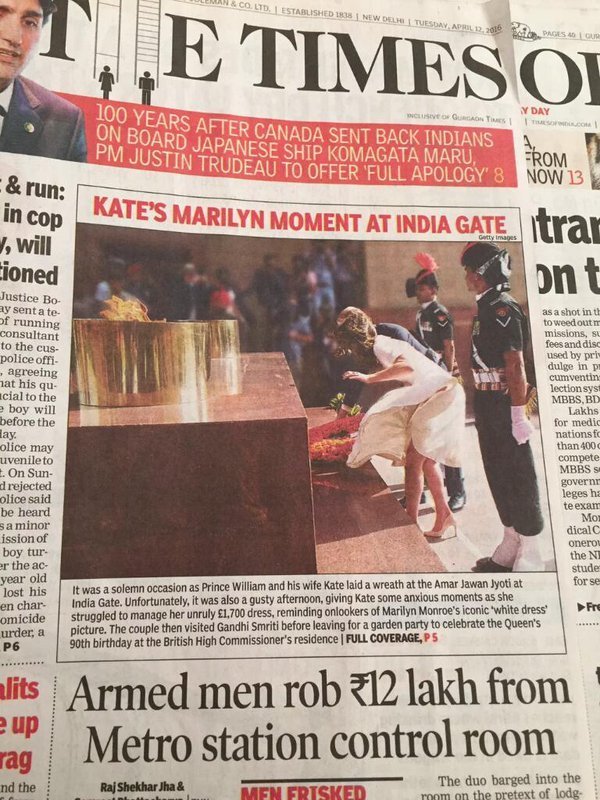 However, it is one of their other articles that Twitter can't stop talking about today.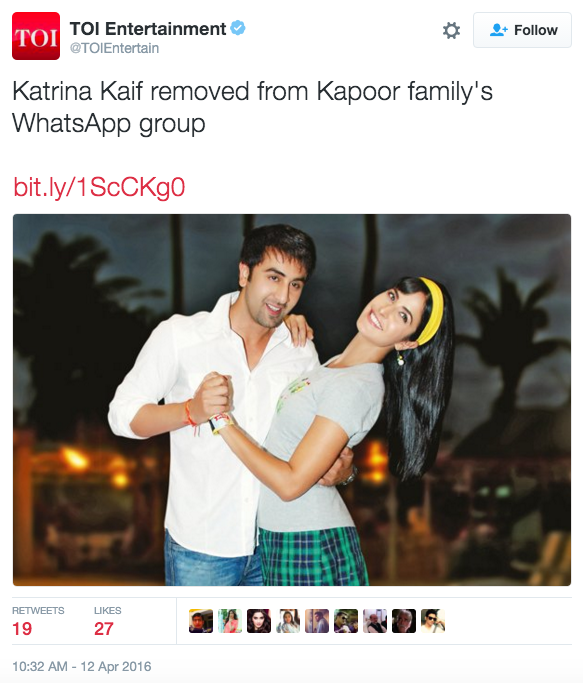 The story details how Katrina Kaif has been unceremoniously removed from ex-boyfriend Ranbir Kapoor's family WhatsApp group post their breakup.
And users haven't been able to handle this news.

People are in real grief because of ToI's story.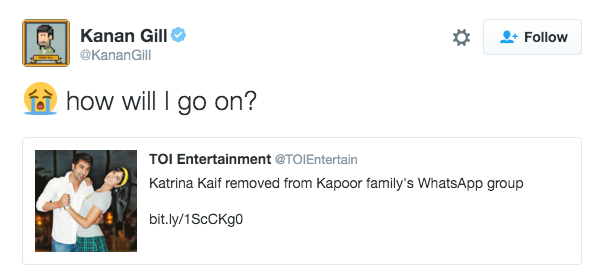 There are, of course, the usual jokers who refuse to accept the gravity of this heavy piece...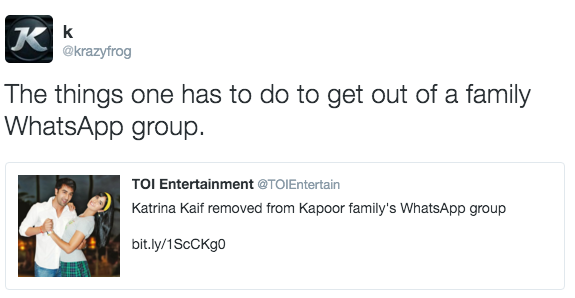 But lives have actually been seriously affected by it.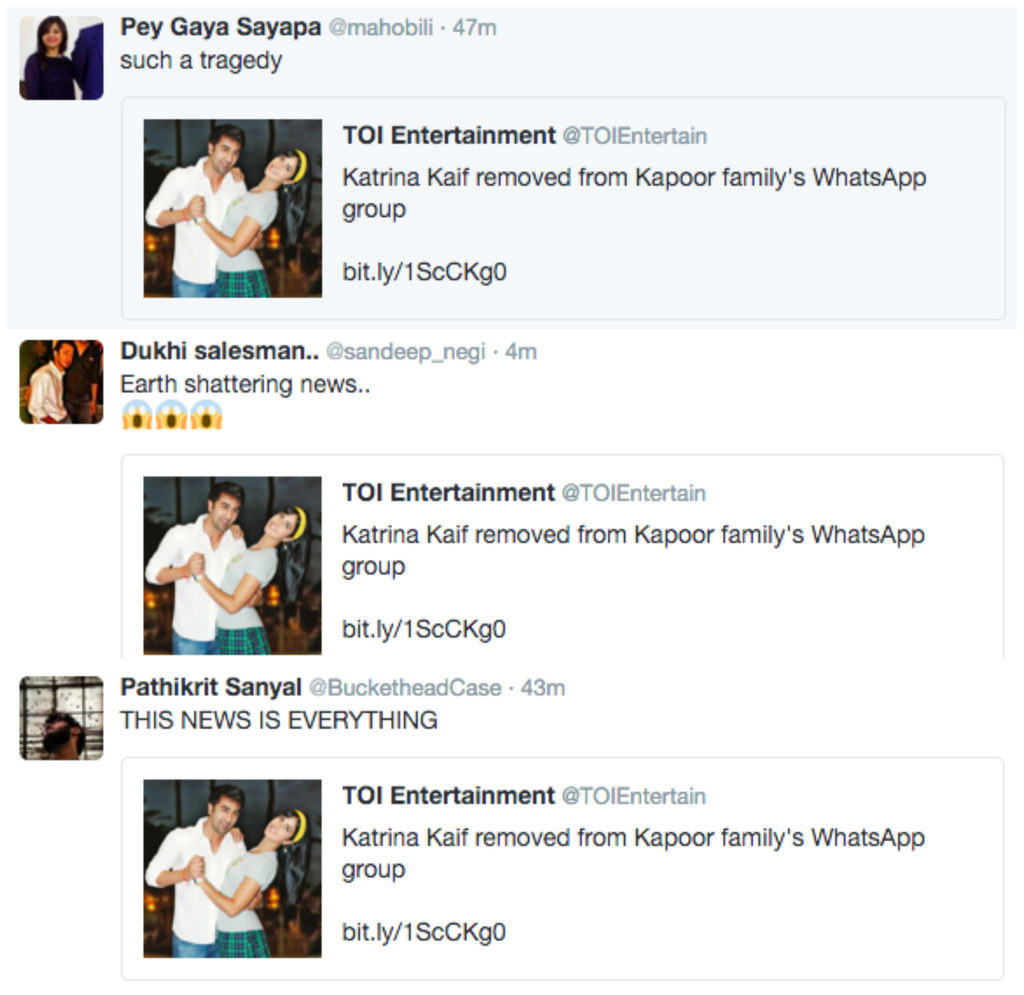 And the paper is getting the props it rightly deserves for covering this mad news.