A Plea To Make The National Anthem Mandatory In Courts Has Been Rejected And Twitter Can't Even
The decision comes just two days after the Supreme Court made playing and standing for the anthem compulsory in all movie halls.
Earlier this week, the Supreme Court ruled that the National Anthem must be played at all movie theatres across India.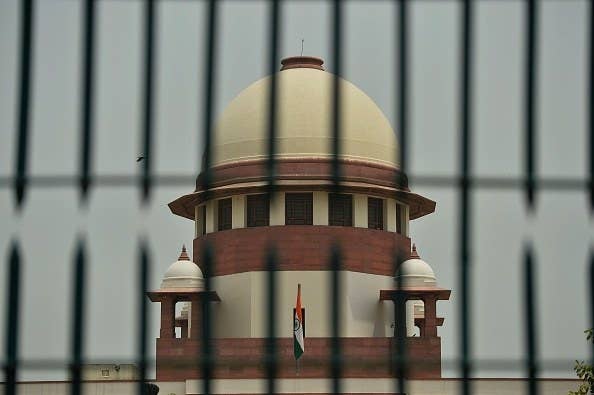 The decision was mocked and met with widespread disapproval across the board.
This morning, just two days after the controversial ruling, the Supreme Court rejected a petition seeking that the anthem be played before all court proceedings, stating that its order on movie halls should not be stretched.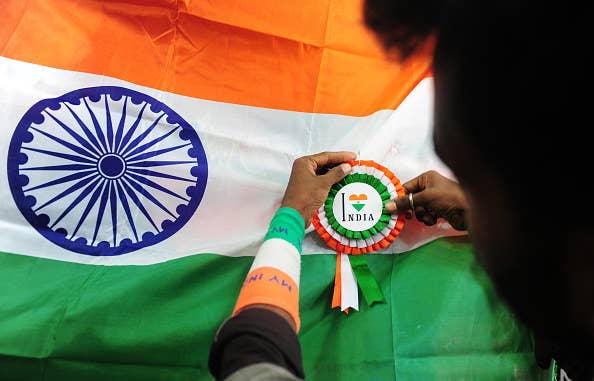 The hypocrisy of the court has not gone unnoticed, and people have been expressing their anger over it.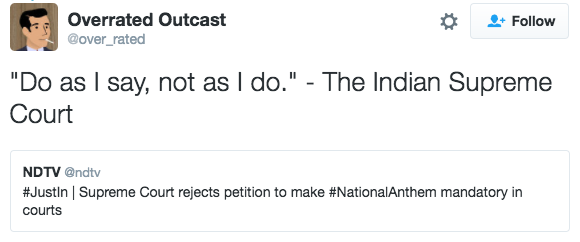 You know you've messed up when even Ram Gopal Varma's arguments against you make sense.