SAB TV recently released promos for their new series, Trideviyaan – a show about three female secret agents.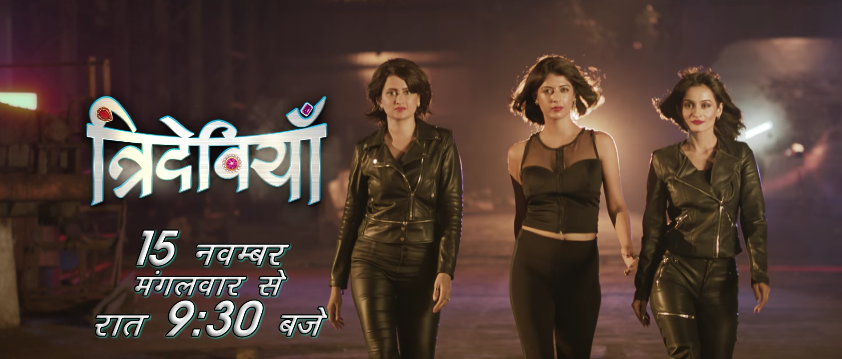 Like any spy show, there seems to be a fair bit of ass-kicking involved.
But here's the twist. Because it's Indian television, the women ~obviously~ also have to double up as sanskari housewives when they're off the clock.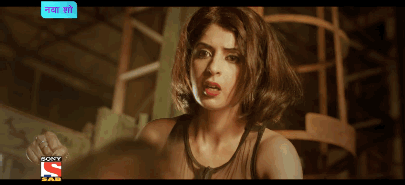 Yep. These women might be badass, but their weapon of choice is still kitchenware... Literally.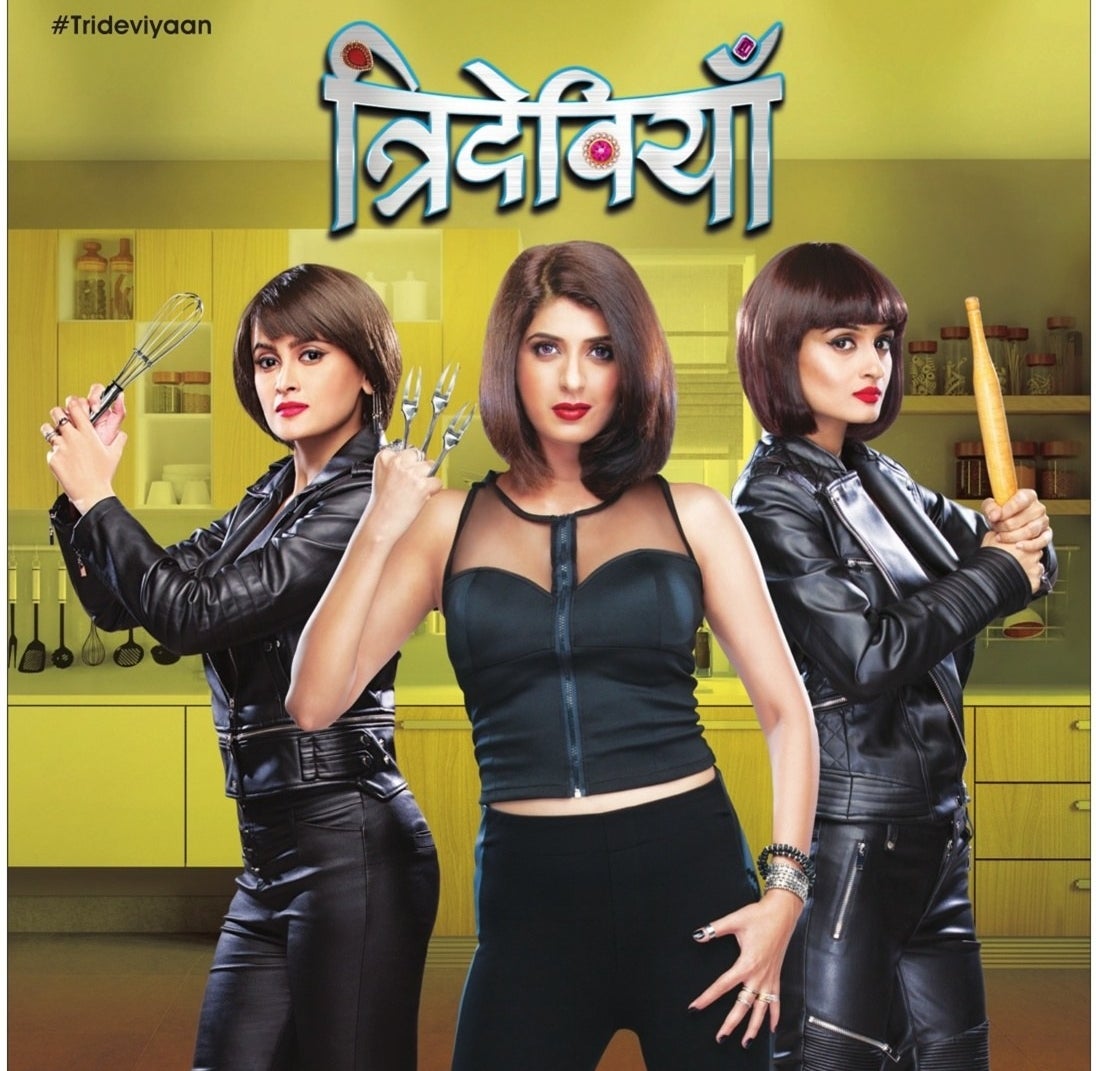 The show has angered a lot of discerning audience members, who have failed to wrap their heads around the casual sexism on display here.
Other viewers, however, have raised more relevant queries.

And, of course, there have been jokes.
Lots of jokes.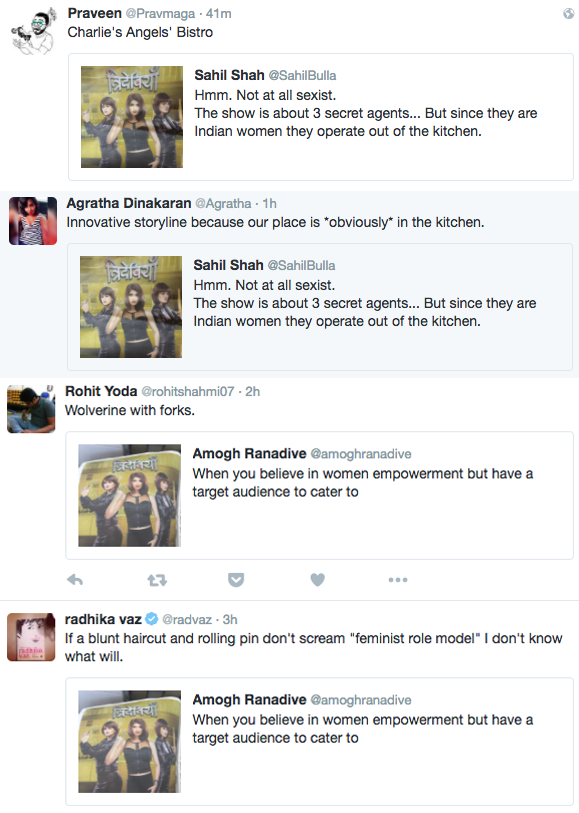 Watch the trailer for Indian TV's latest attempt at progressive programming here.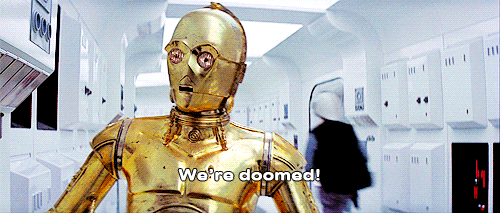 Looks like there are no comments yet.
Be the first to comment!