Ages ago, a spurned lover wrote the words "Sonam Gupta bewafa hai" (Sonam Gupta is unfaithful) on a ₹10 note, as a warning to all the men it would exchange hands with.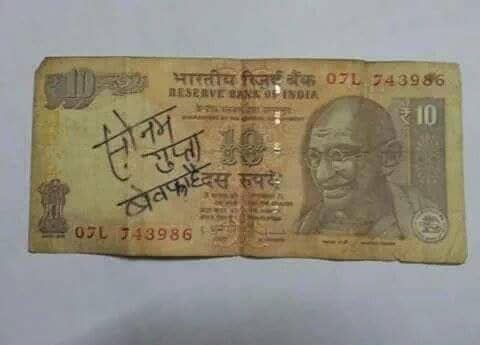 A photo of the note hit the internet soon after, thus catapulting mysterious Ms. Gupta into infamy as the poster child for cheating girlfriends everywhere.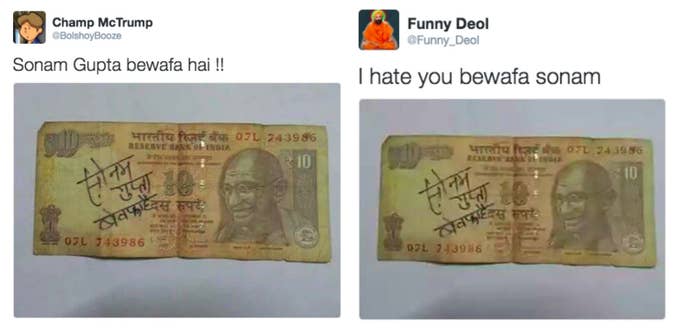 Months and years passed, and the internet forgot about her deceitful ways. That was until the currency ban earlier this week, and the iconic message resurfaced again on a new ₹2,000 note.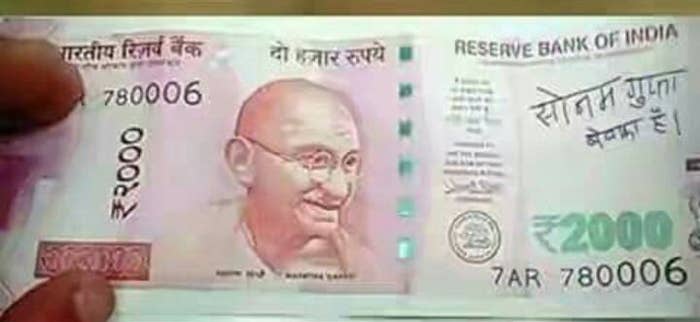 And once Twitter was reminded about her disloyalty, Sonam Gupta became a legit hall of fame Indian meme last night.
Users embraced Sonam Gupta's unfaithfulness and went all out letting everyone know about this anonymous woman's misdeeds.
They decided to spread the message on coins, and even helped it reach international waters.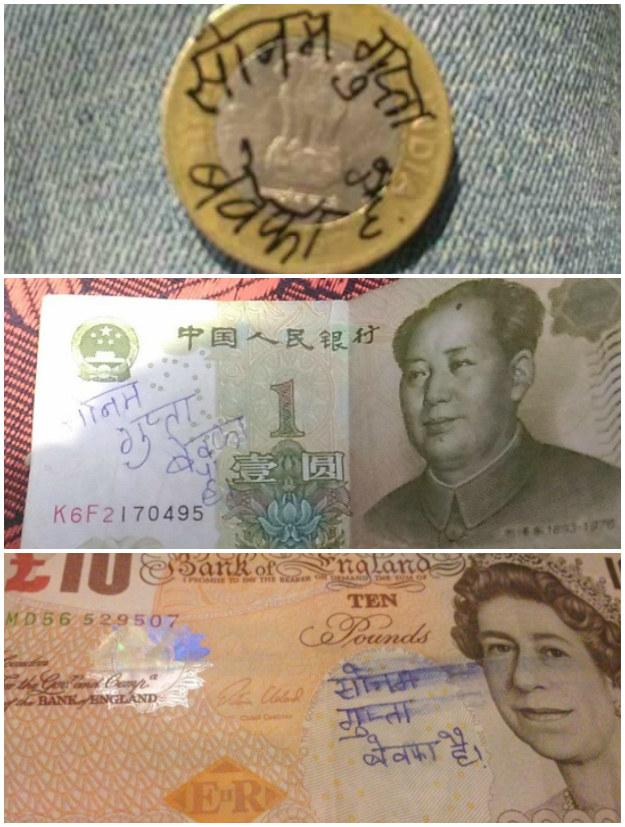 And pretty soon, Sonam Gupta displaced the currency ban, Koffee With Karan, Bigg Boss, and literally everything else, to become India's most talked about topic.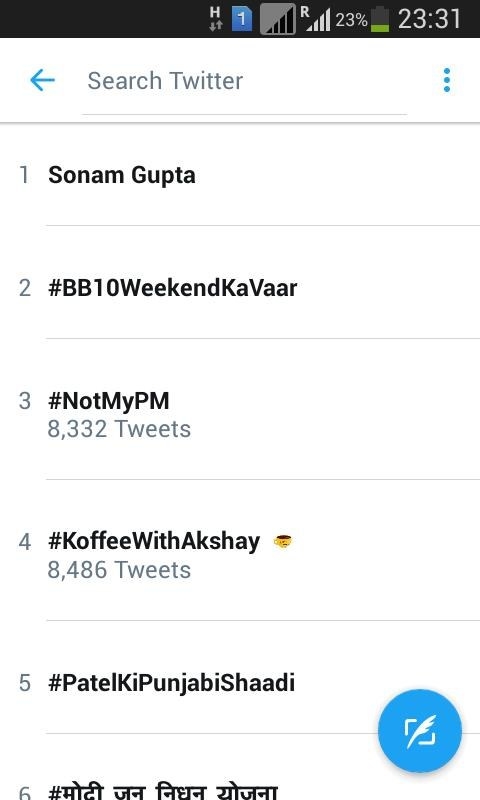 It wasn't just a Twitter trend, though. Facebook pages have also been started in her honour.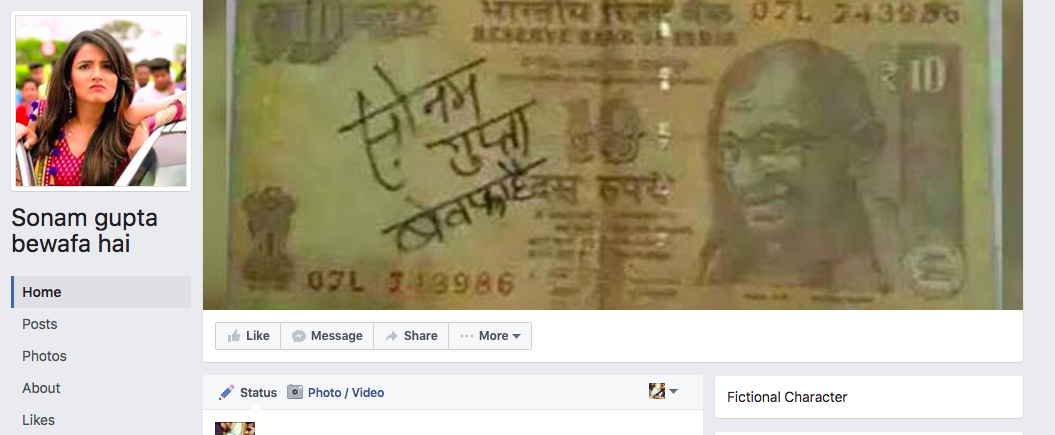 PSA – writing on Indian currency is illegal. Just do what most heartbroken people do and write a song about it*.