While getting a new tattoo, Uday Chopra decided he would livestream the process for his fans on Periscope.
The session started off promisingly, with his followers expressing curiosity over the tattoo.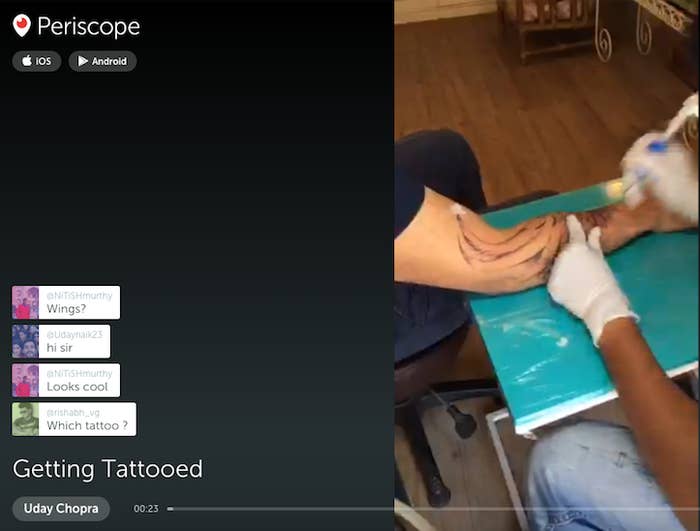 But then, the room was joined by a surprising, yet familiar, name – Nargis Fakhri.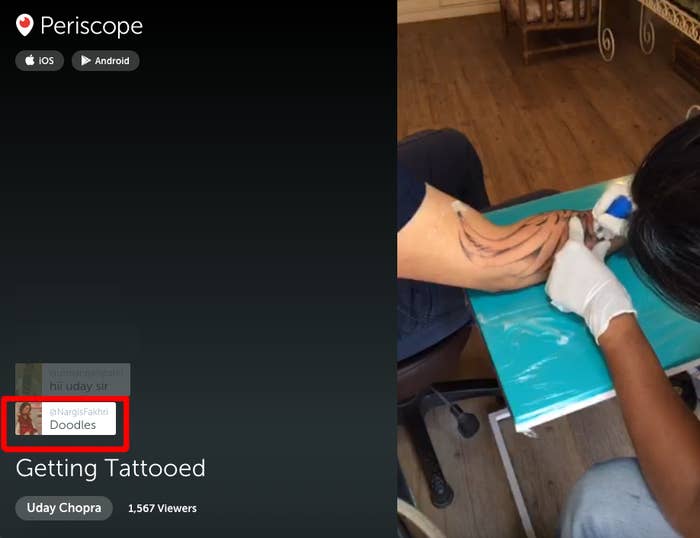 Fakhri, who is pretty tight with Chopra (they were rumoured to be dating back in 2014), chimed in with her thoughts like any ol' regular follower at first.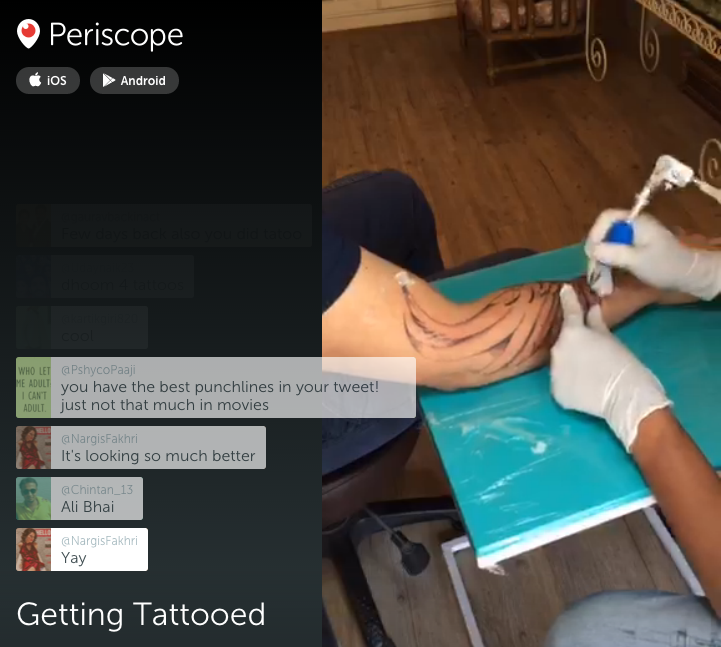 She even shared the link to Chopra's stream on her own Twitter timeline like his other followers were.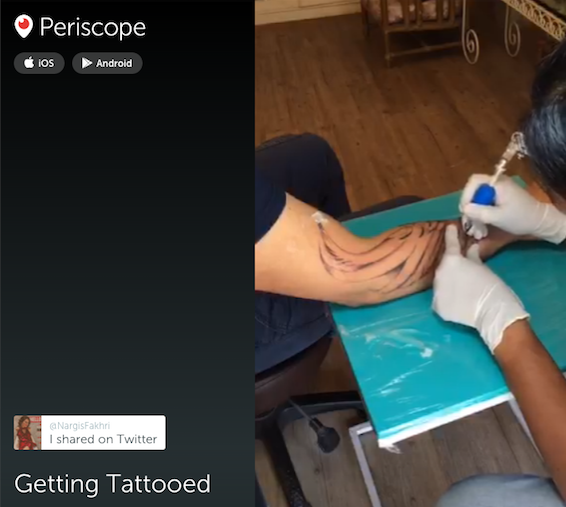 But once the room realised that this was the actual Bollywood star Nargis Fakhri in there with them, everyone lost interest in Chopra's tattoo except her.
Fakhri decided to oblige by replying to everyone.
And pretty soon, like in most of his films, Chopra had to play second fiddle to a more popular actor.
Chopra, of course, had no idea that his Periscope had been hijacked since he was busy getting inked, and went on a deep monologue about why he was getting the tattoo.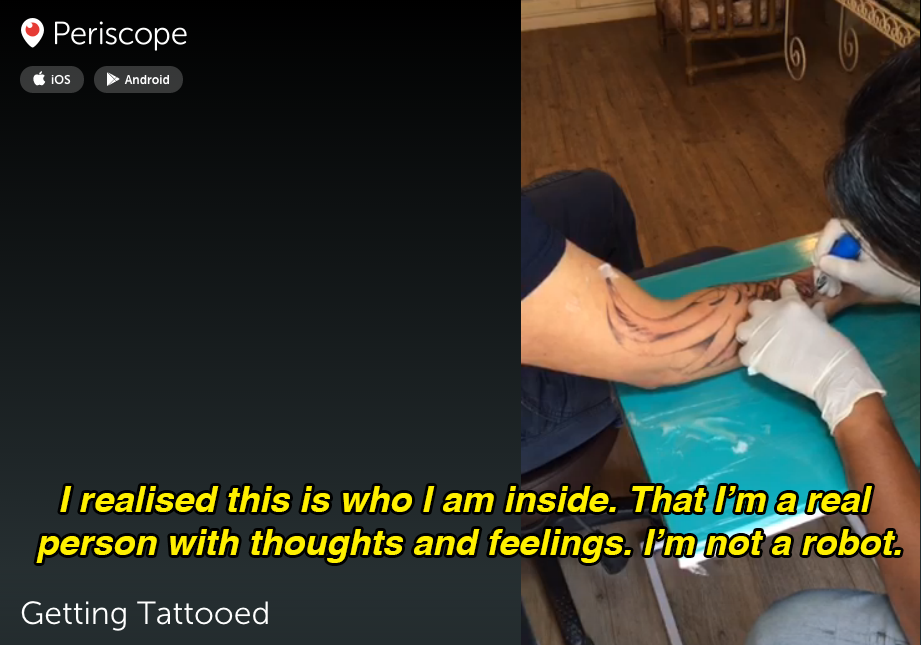 Fakhri played her part and validated Chopra's existence.

But, of course, no one else cared.
Eventually, Fakhri realised that no one was paying attention to Chopra anymore.

And soon after, much to everyone's disapproval, she left the room and let Chopra take the spotlight.
In case you were wondering, this is how many people dropped out after Fakhri left the room.
On the bright side for Chopra, his tattoo looks like a winner.