"The Perfect Indian Woman" is a series conceptualised and designed by Mumbai-based artist Kanika Kaul.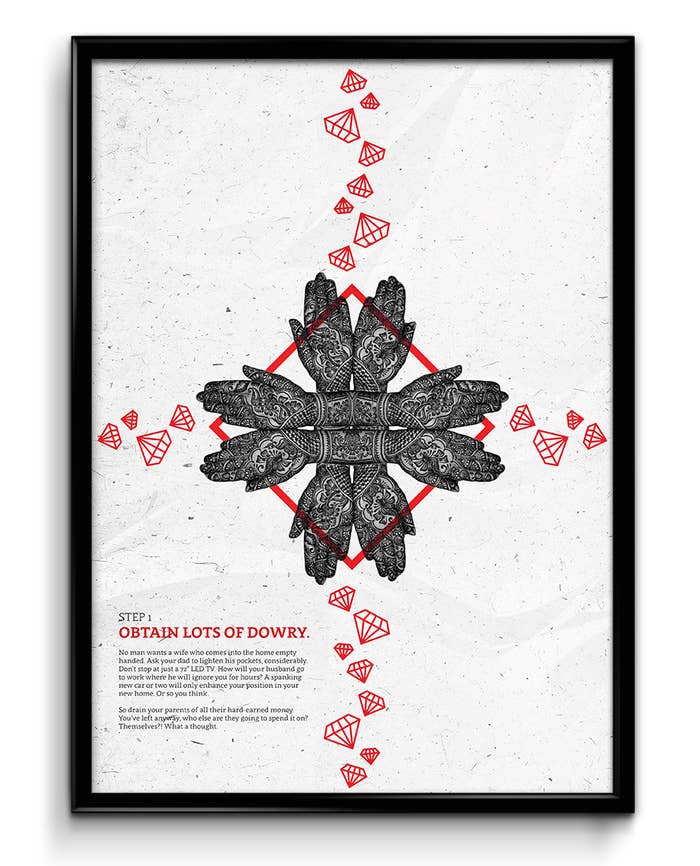 The satirical posters list out the various ways an Indian woman can fulfill her role in society, as defined by age-old beliefs and traditions.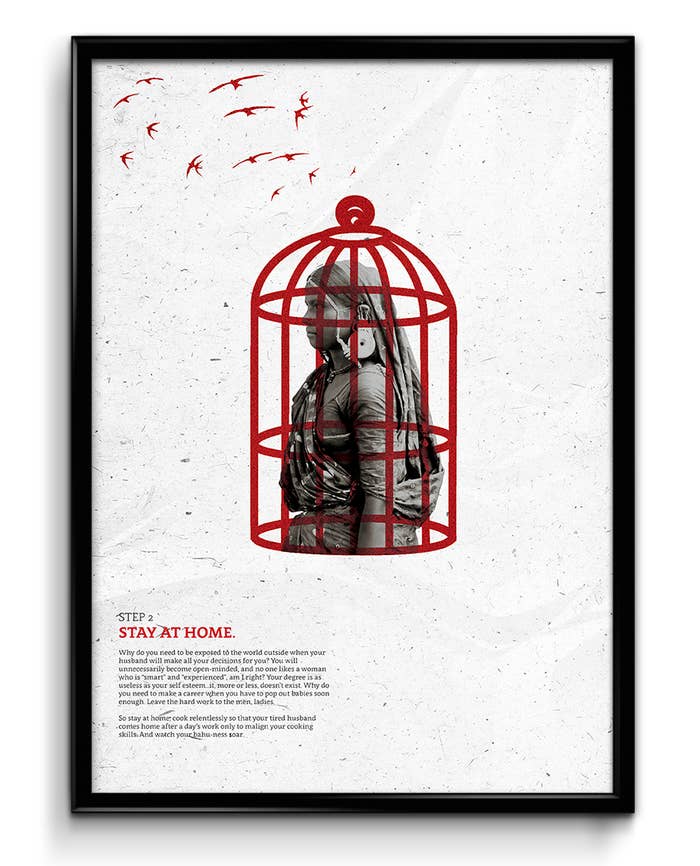 They take on everything from outdated customs to the portrayal of women in films.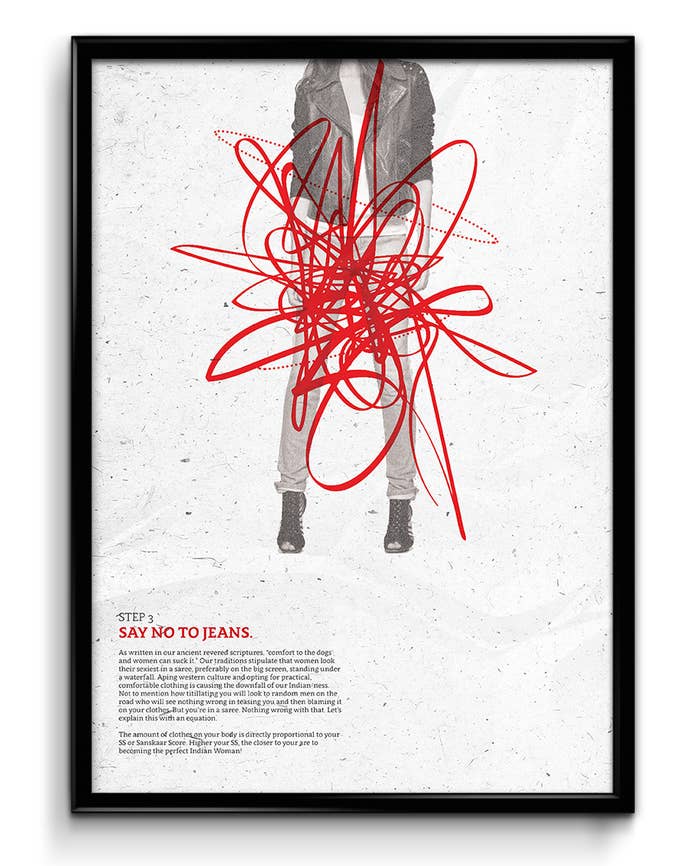 The series mixes sarcastic humour with a cold and honest look at the plight of a lot of women in India today.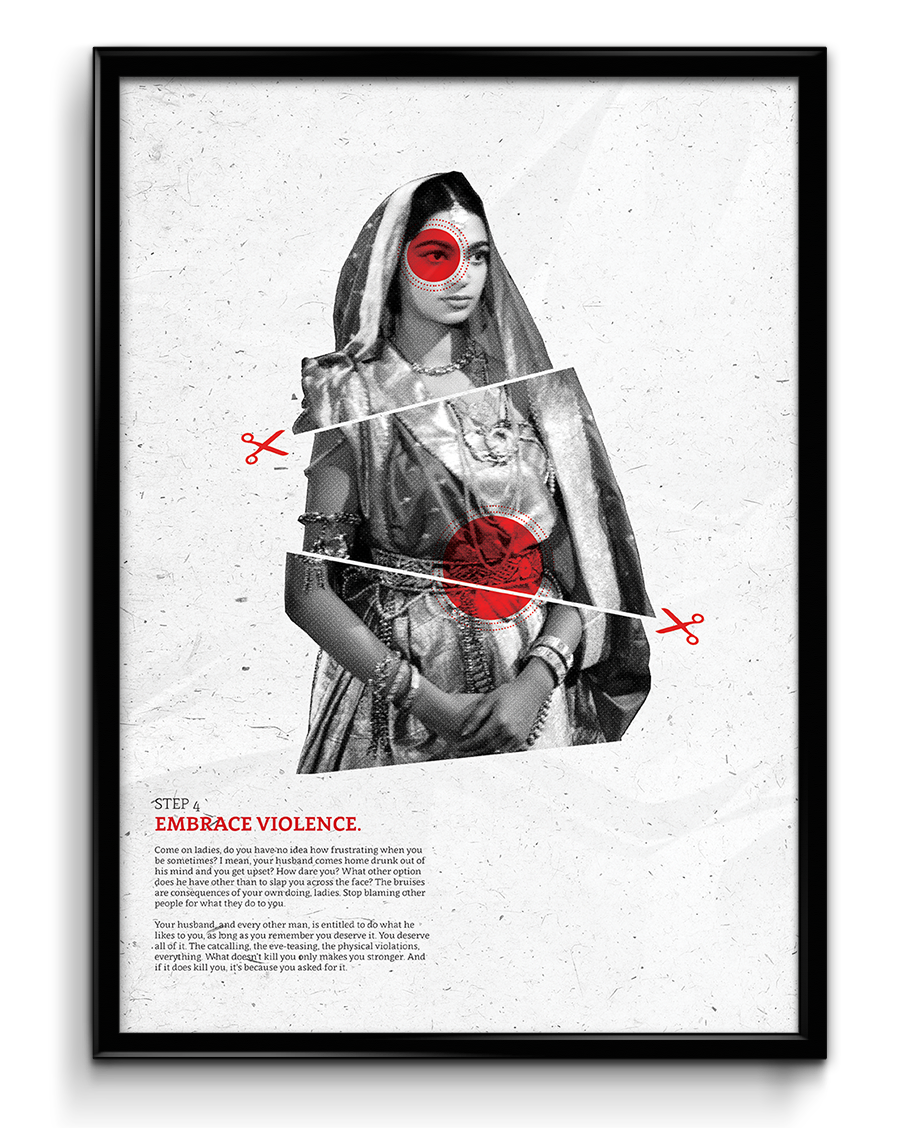 You can view the entire project here.