Salman Khan is known to have one of Bollywood's more entertaining Twitter accounts...
If by "entertaining", you mean mostly nonsense.
So it was strange when, on June 8, he decided to go on a heartfelt and not-nonsense rant, that would be spread across three days.

(Not kidding. It went on for three separate days.)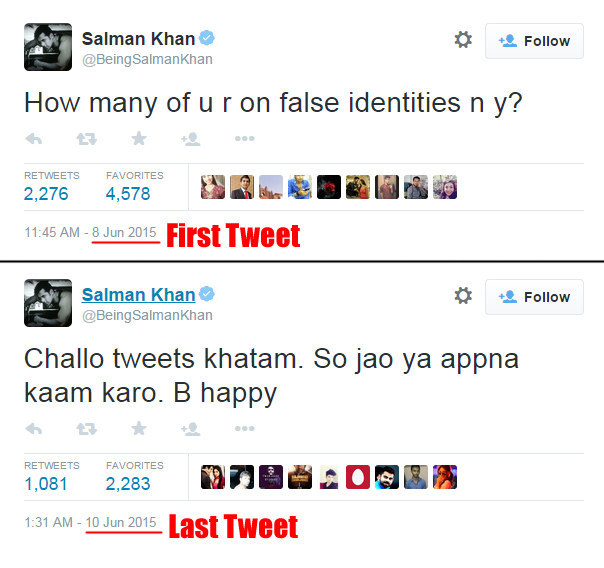 The basic gist of it was that Bhai really wanted his fans to stop trolling and abusing other stars.

Especially the trolls going after the other two Khans.
At one point, he went full passive-aggressive and even threatened to quit Twitter if the abuse didn't stop.
The followers really didn't know how to react to their idol's strangely well-reasoned plea.
Some offered salient advice.
Some went straight for the obvious guess.
Some had other matters on their mind.
While others were just, like, "WTF" because Bhai didn't even deem their favourite actor worth mentioning.
But, mostly, there were a lot of emotional apologies and desperate pleas begging their hero to stay.
As of now, it's still unclear whether his followers will stop the abuse or if Khan will actually quit Twitter.