Father and daughter duo, Saif and Sara Ali Khan, were the latest guests on this season of Koffee With Karan, and they gave us a look into their fairly unique (and hilariously candid) relationship.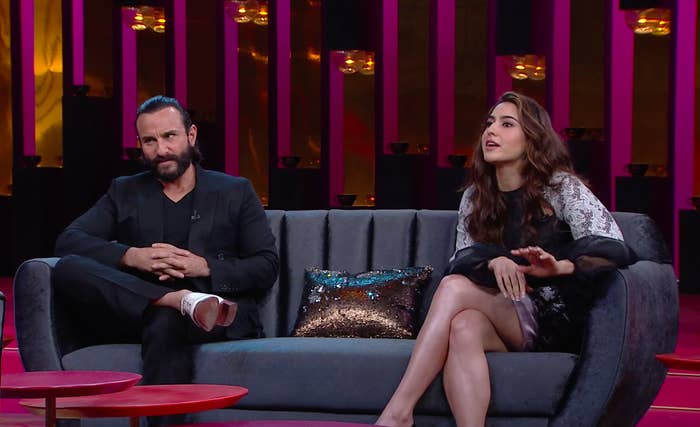 Here are the best moments from the episode:
1.
When Kareena's trepidations about ageing came to the fore.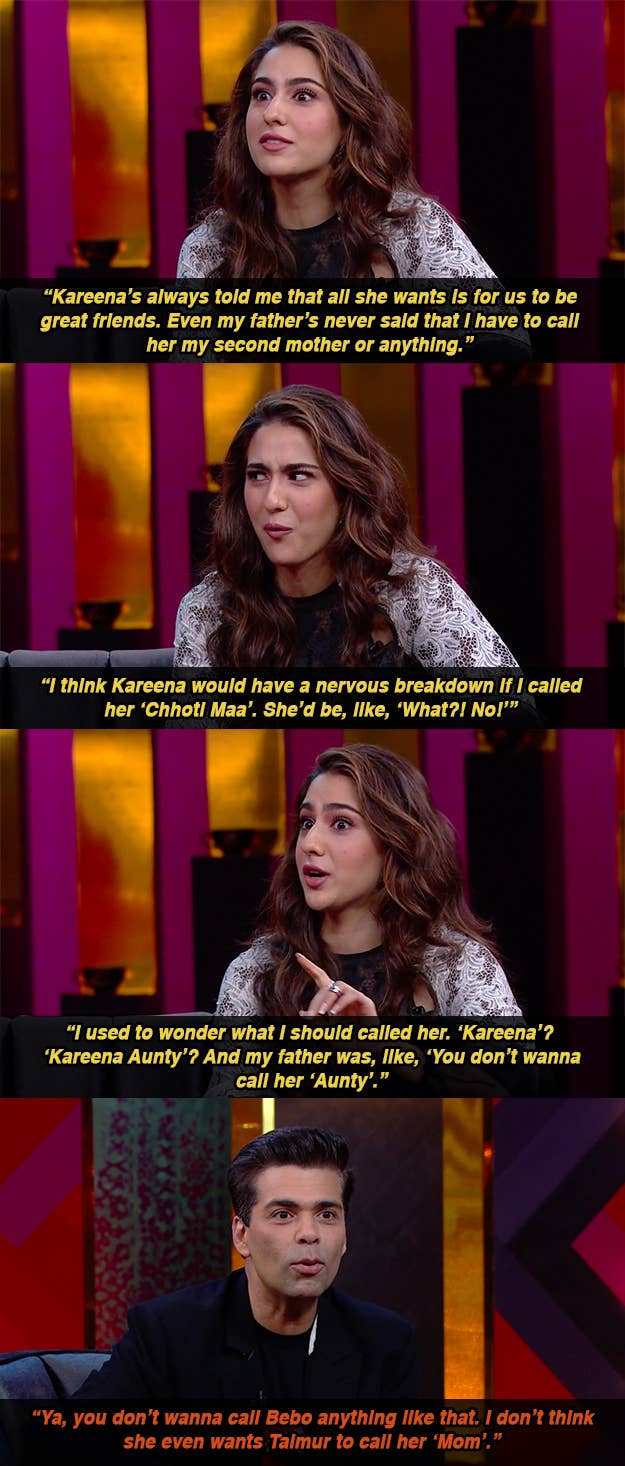 2.
When Saif revealed how parenting can be a challenge for him sometimes.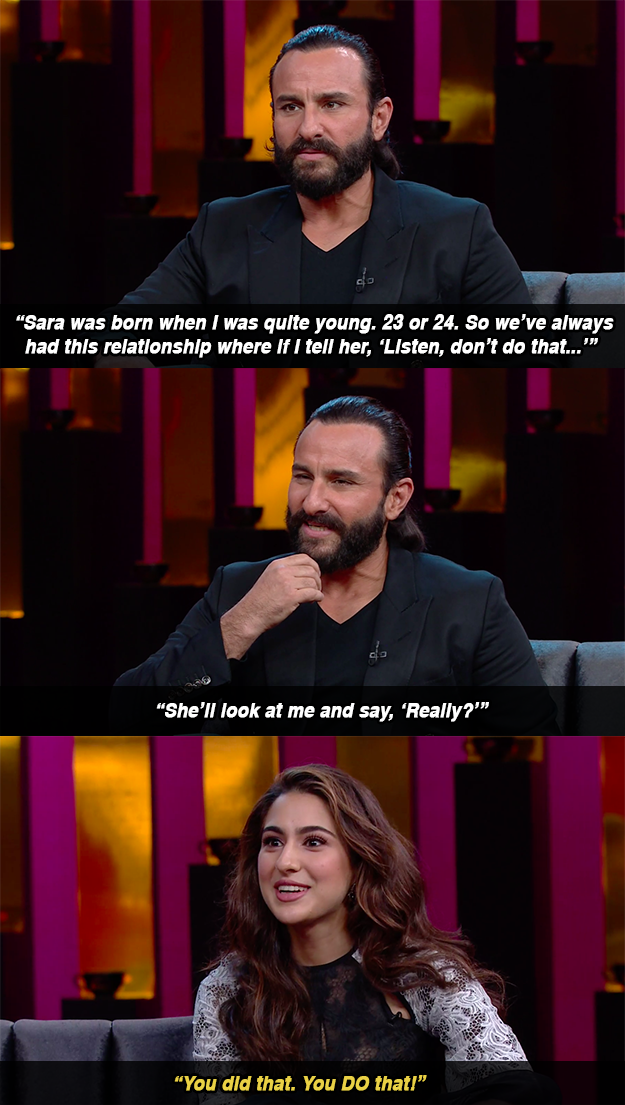 3.
When Sara revealed that not all her time with Kareena has been totally memorable.
4.
When Sara made the most inappropriate joke about the time her parents split up.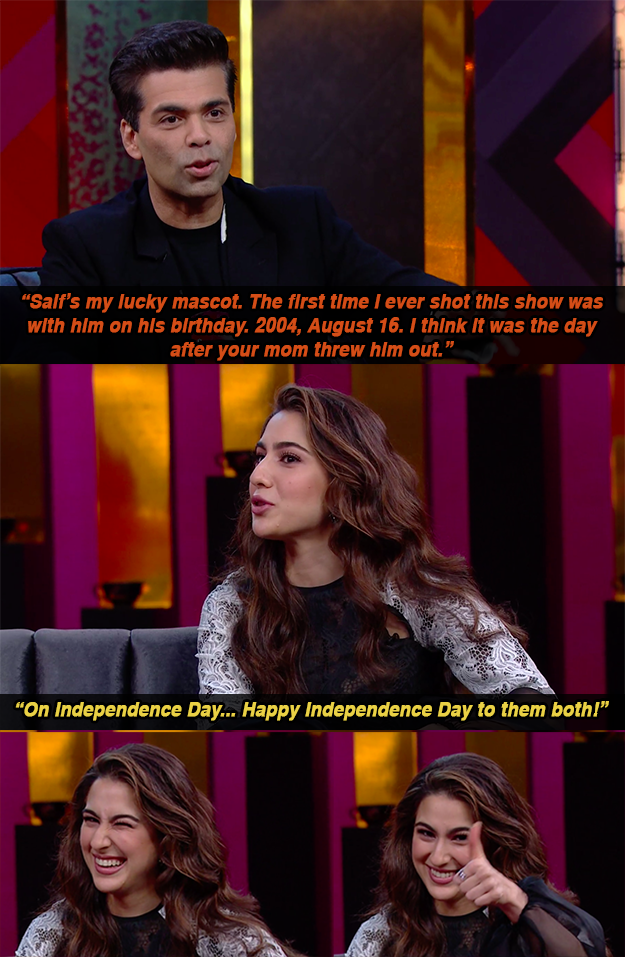 5.
When Sara insisted that her love life will never live up to what her parents did back in the day.
6.
When Saif made things *really* awkward for his daughter.

7.
When Sara got a reality check about the industry she was stepping into (and also about her brother's star status).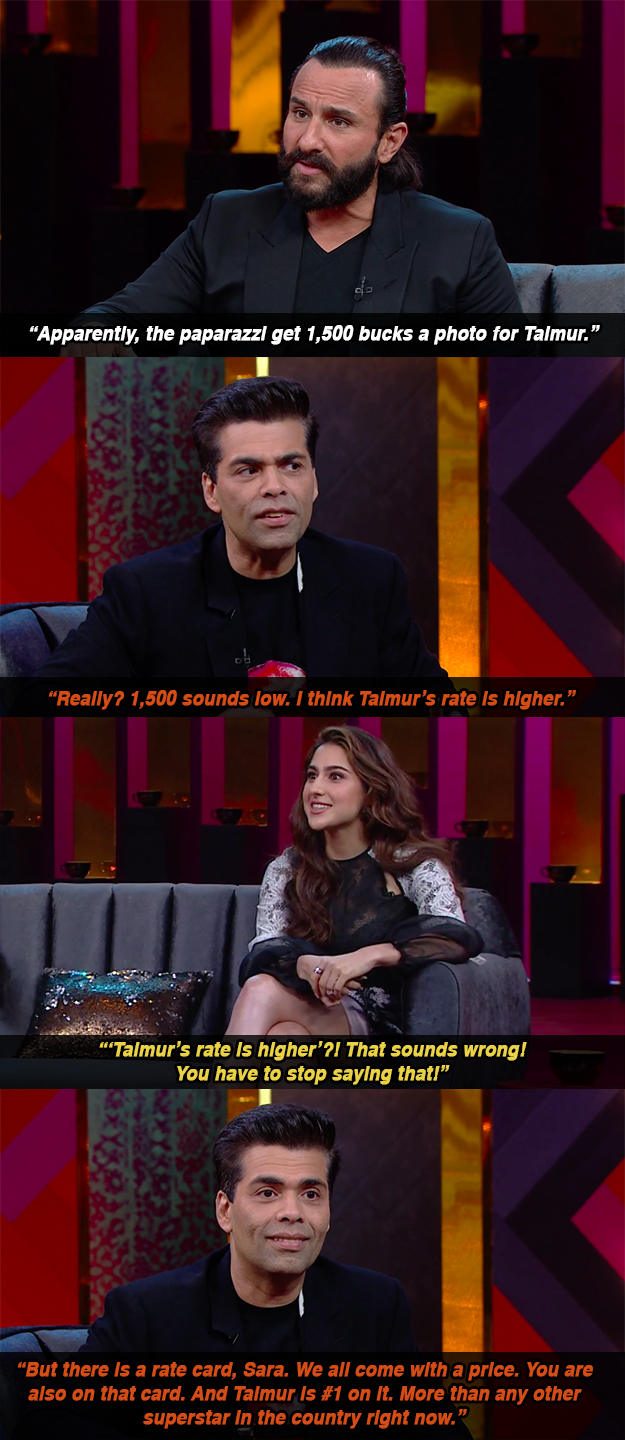 8.
When Sara talking about being a chubby teen brought out some mixed, and not-too-woke, feelings in her dad.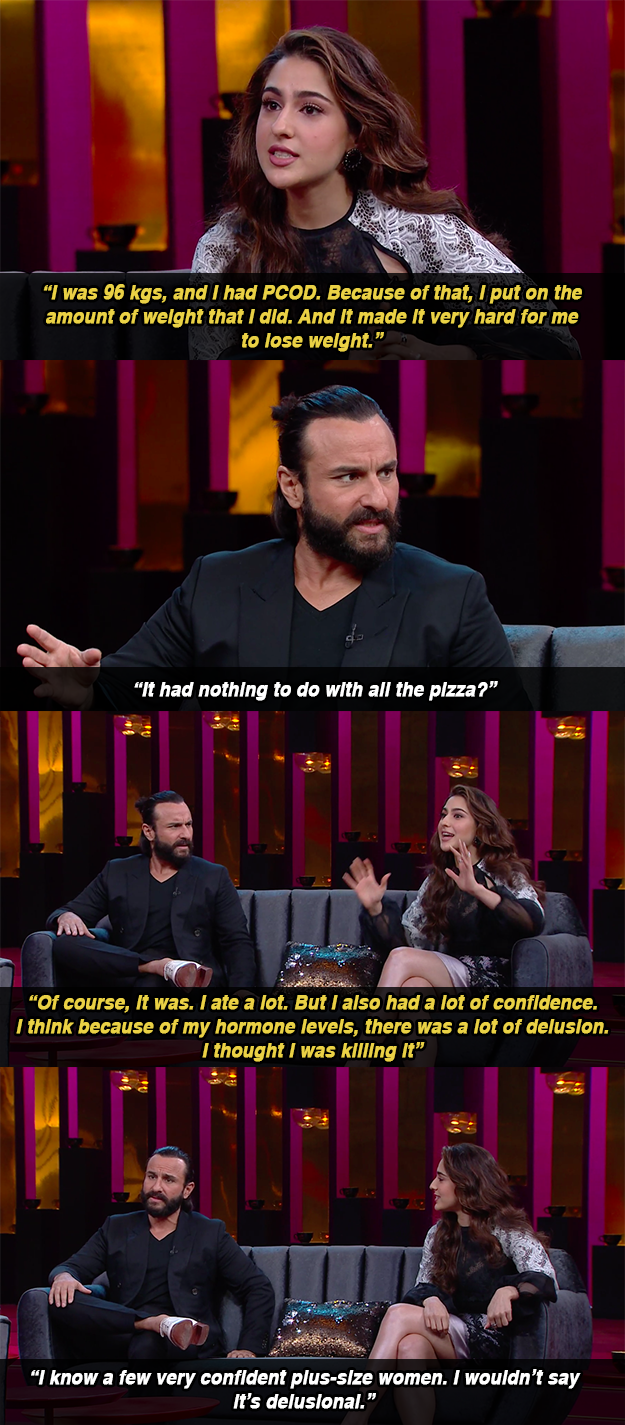 9.
And when he managed to patch things up immediately.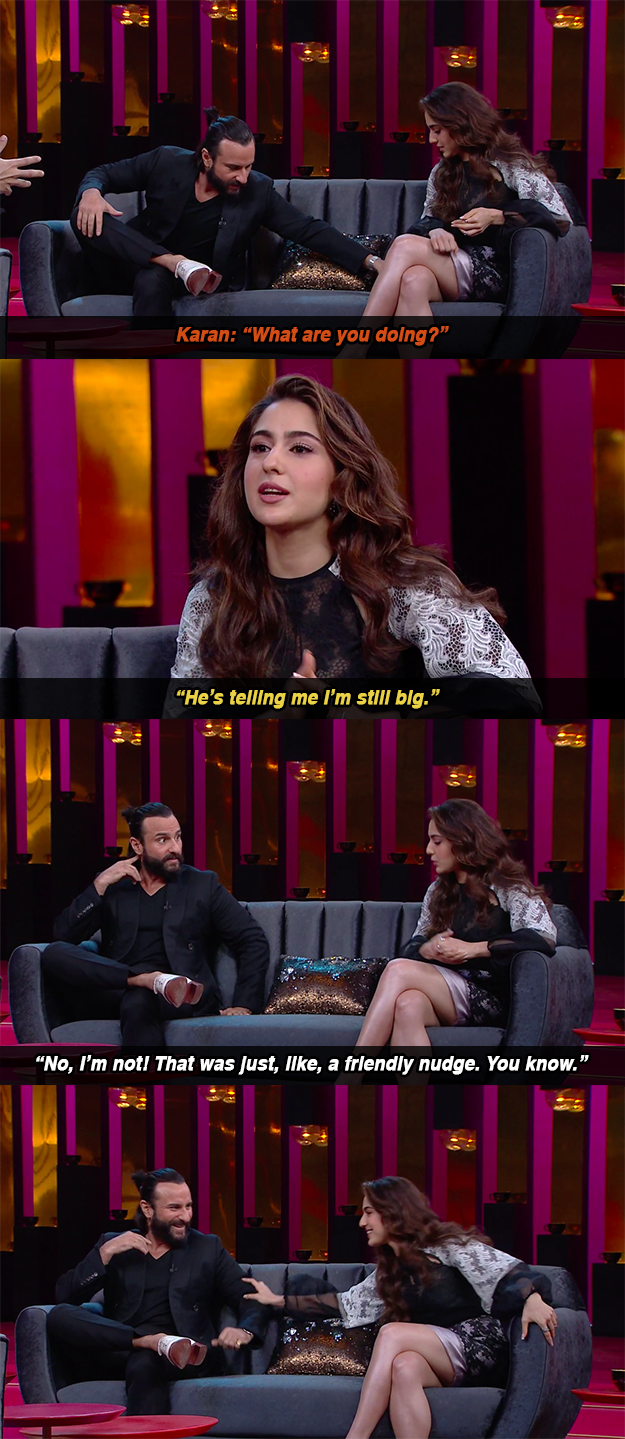 10.
When Saif revealed the questions he would ask someone who wanted to marry his daughter.

11.
When Saif scandalised his daughter with his candidness during the Rapid Fire round.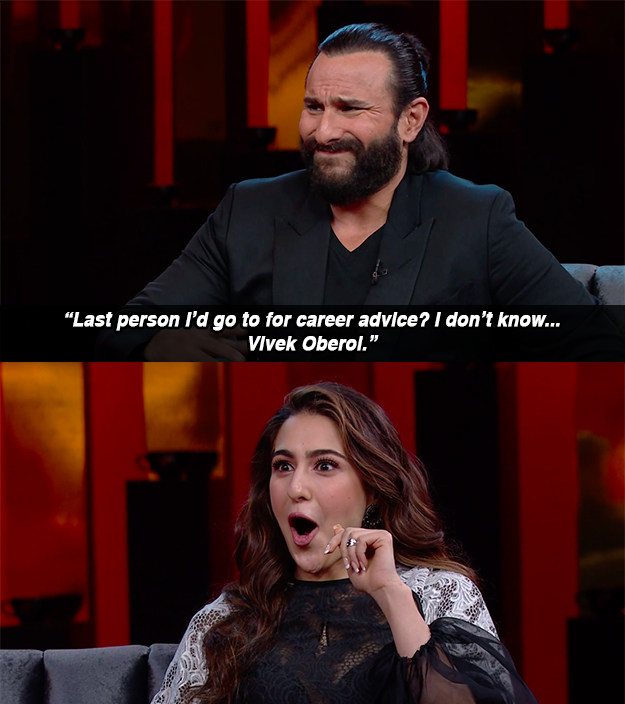 12.
And when the scandalising didn't stop after he was asked whether he would rather catch someone cheating or be caught.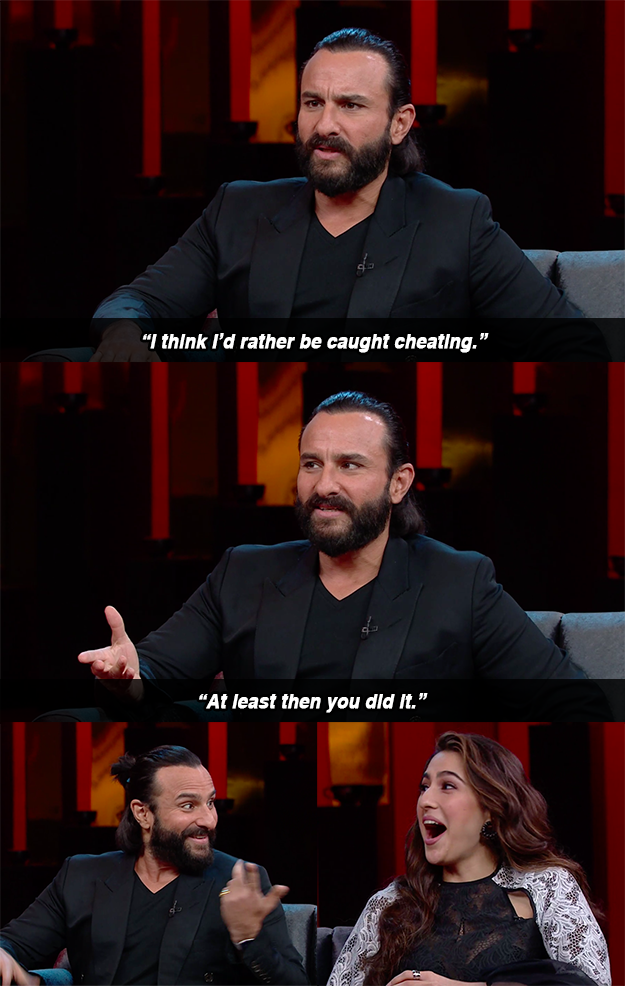 13.
When Saif revealed a truth about Kareena, with an asterisk.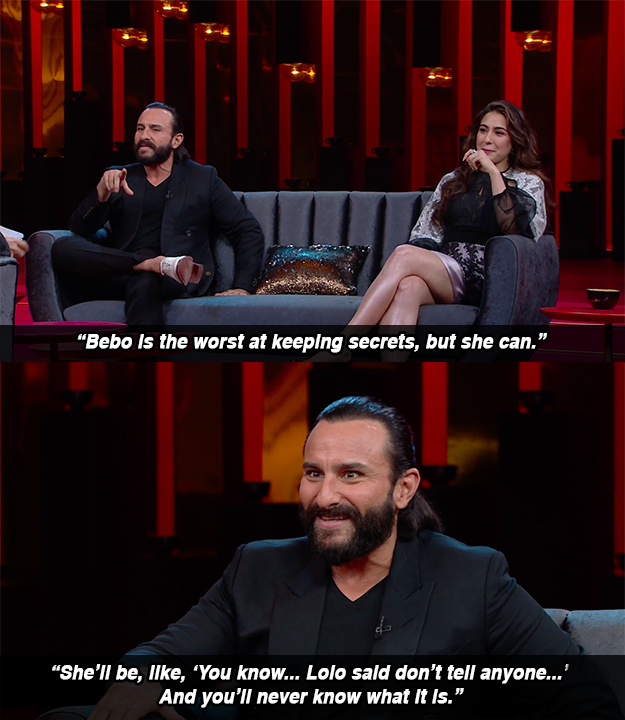 14.
When Sara revealed her dad's most embarrassing performance.
15.
And when she answered the same question about her mom, much to Saif's bemusement.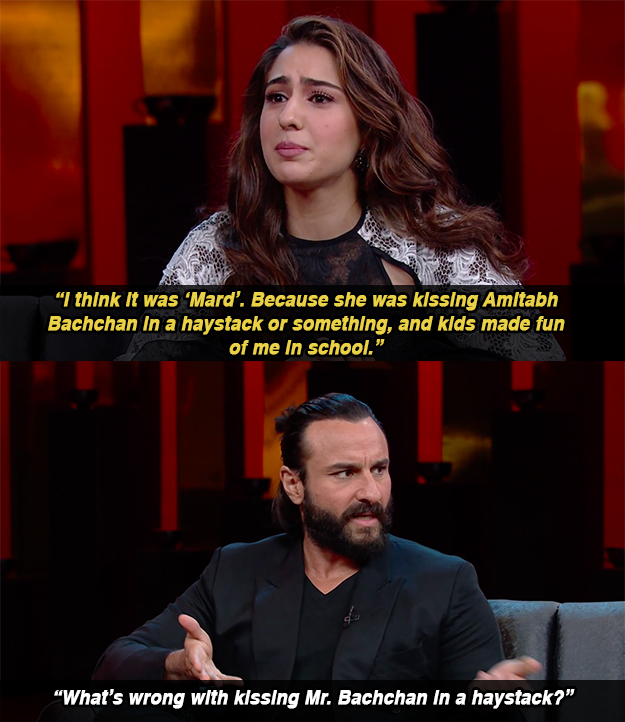 16.
And when Saif made his priorities clear once again.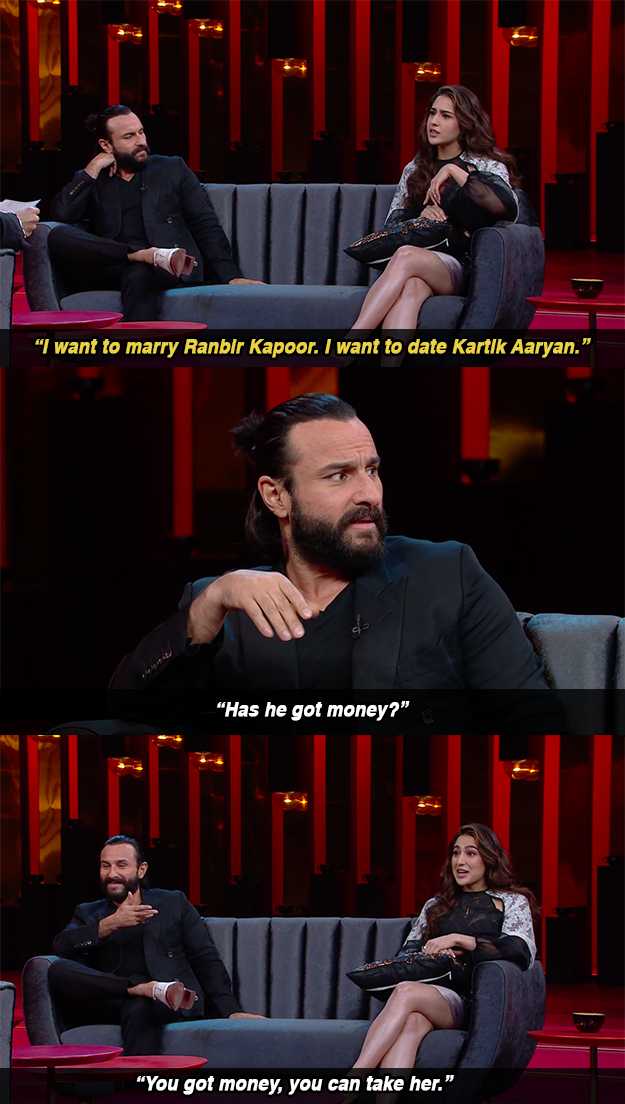 Watch the full episode on Hotstar, and catch Koffee With Karan every Sunday, 9 p.m. on Star World.