Earlier this month, Condé Nast Traveller released the following magazine cover, featuring Priyanka Chopra wearing a shirt that many accused of being insensitive toward refugees and immigrants.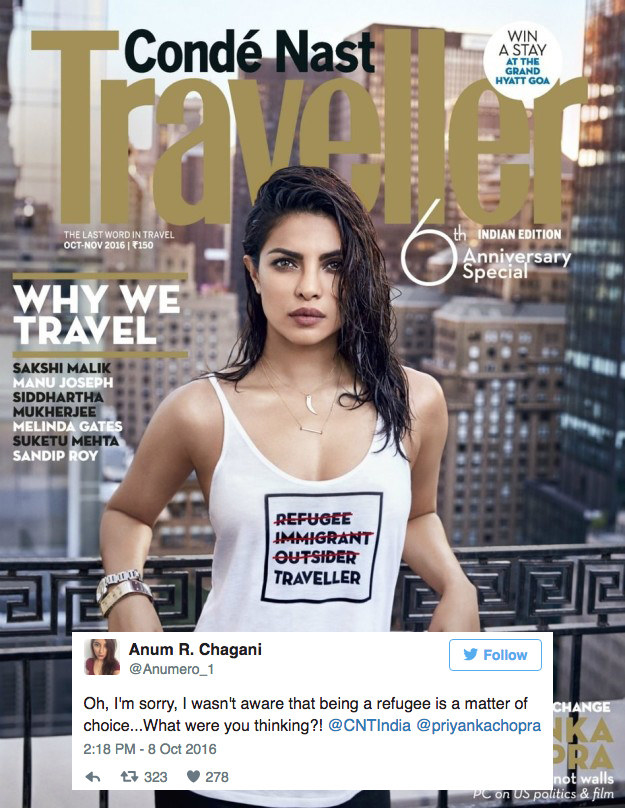 Following significant outrage, Chopra finally opened up about the issue in a recent interview with NDTV.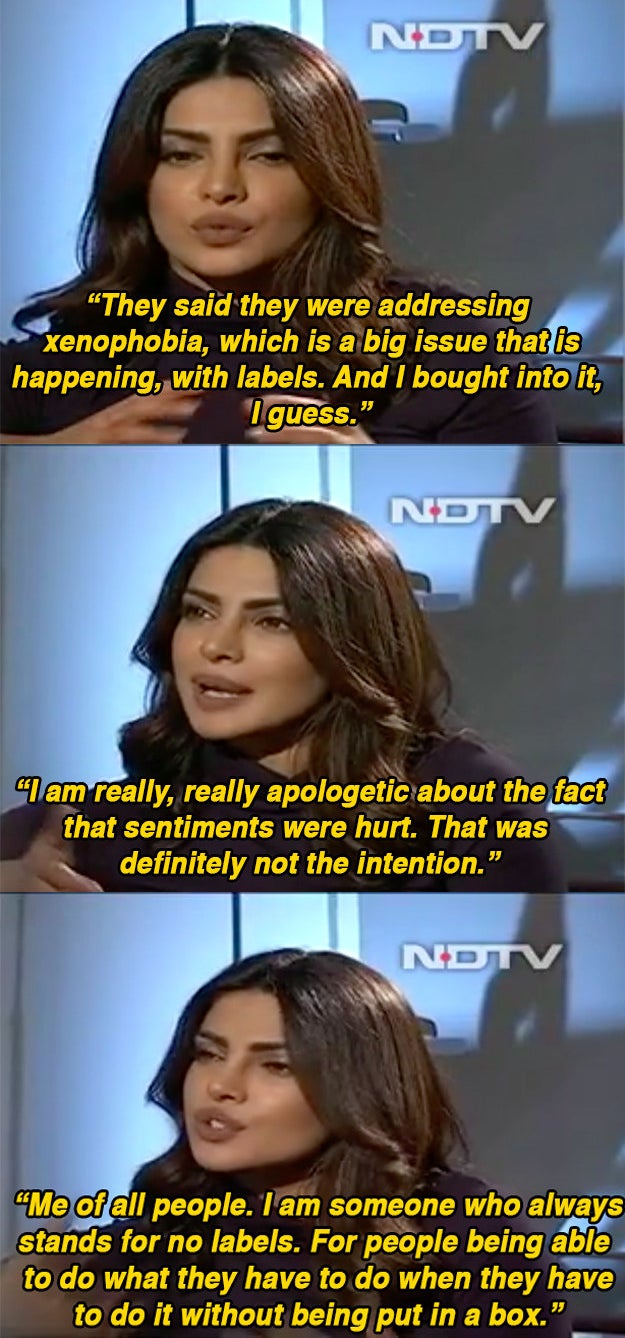 Chopra apologised for the cover and asserted that the message was never intended to be malicious.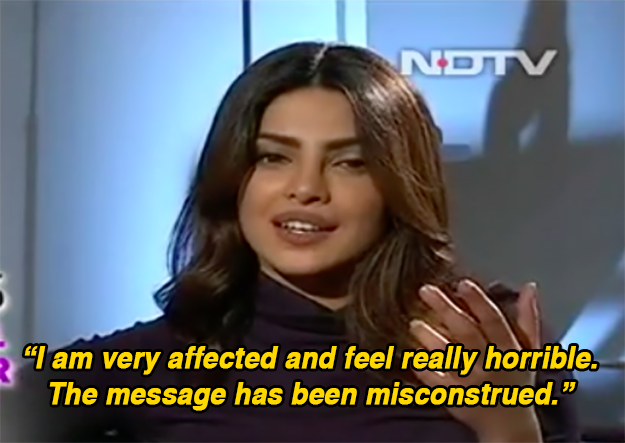 Chopra's apology comes after the magazine itself released a statement last week, clarifying that the cover was aimed at challenging labels that create a culture of xenophobia.
"It's about how our labelling of people as immigrants, refugees and outsiders is creating a culture of xenophobia. We are allowing thousands of innocent people who are forced to cross borders due to unimaginable terror and atrocities to be treated without humanity and empathy. It's about how we are allowing some powerful leaders to build barriers that make it more difficult for bright, motivated and hardworking people to see more of the world, learn from it and make it better for us all," their statement read.
You can watch Chopra's interview addressing the controversy here.