Sooraj Barjatya is the undisputed king of family-friendly cinema in Bollywood. No mortal soul has ever been offended by this guardian of Indian sanskaar.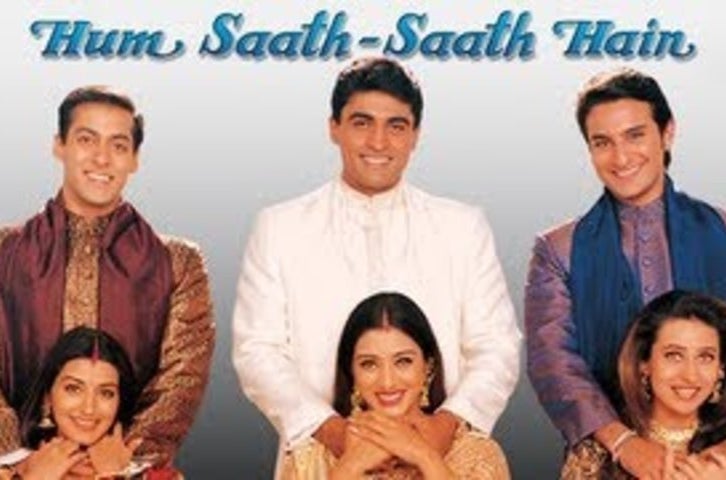 Which is why the internet went into shock when it was announced that his next release, Prem Ratan Dhan Payo, had three scenes cut by the Censor Board.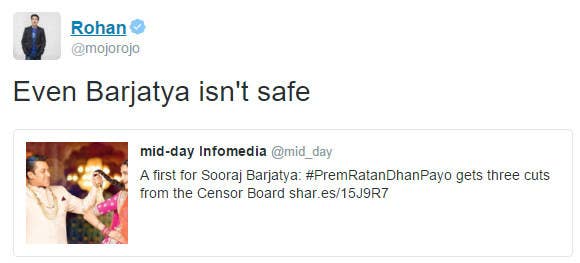 Speculation began almost immediately as to what the censored scenes could have been.
And let's just say that the hashtag #PRDPCensoredScenes went to some very hilarious places, very fast.
While we may never find out what scenes the CBFC cut out, at least we know they can never edit the internet's sense of humour.
But, seriously. A little chill, Censor Board dudes.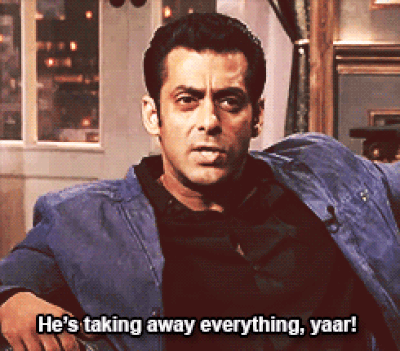 Follow BuzzFeed India on Facebook.