Yoga guru Baba Ramdev was visited by fellow fitness-enthusiast Shilpa Shetty at a five-day yoga camp that he recently organised in Mumbai.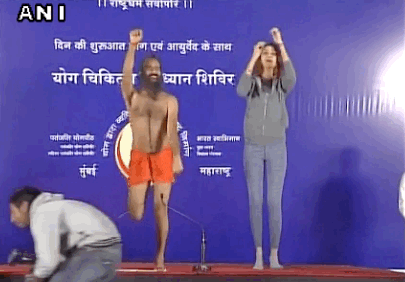 The actress was called up on stage by the Baba to showcase a few moves for the audience and the cameras.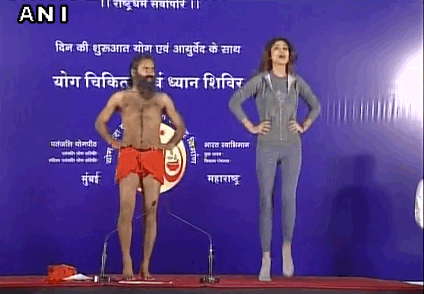 And the resulting 40-second video that was released is EVERYTHING.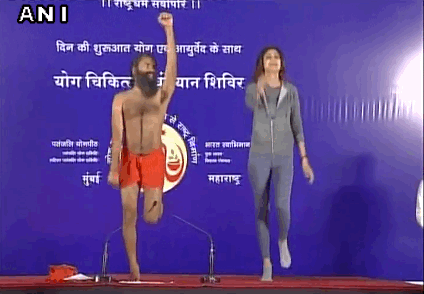 Baba's stamina was so intense, Shetty couldn't even keep up with him by the end of it.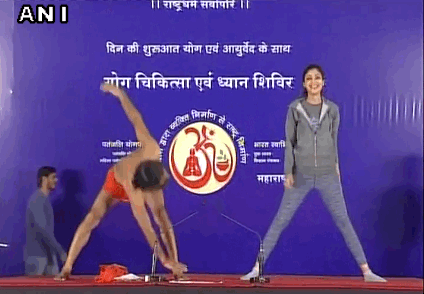 As expected, Twitter has been having a field day with the unexpected squad goals Shilpa and the Baba have unleashed upon the world.
Watch the video here and prepare to be amazed: