1.
At the end of a four-month tour of Australia.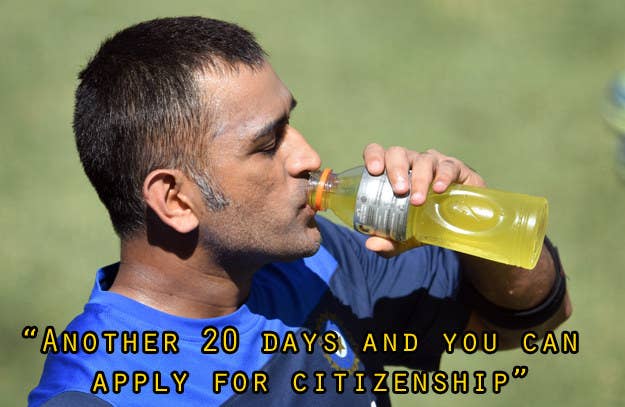 2.
On being asked if India was prepared for the World Cup semi-finals.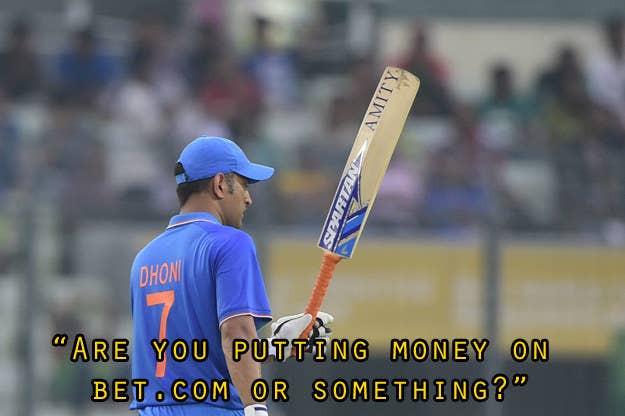 3.
On being asked about who his successor should be, back in 2012.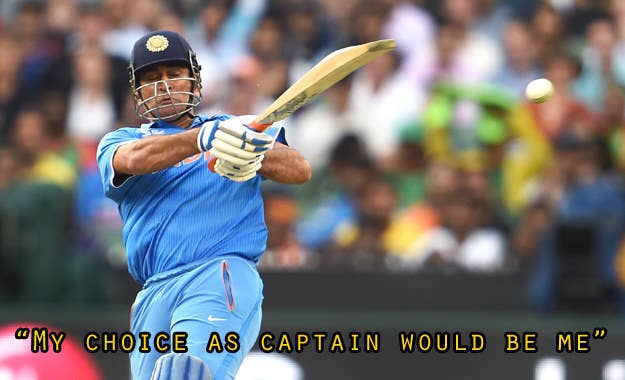 4.
On being asked if he would play four pacers during an overseas tour.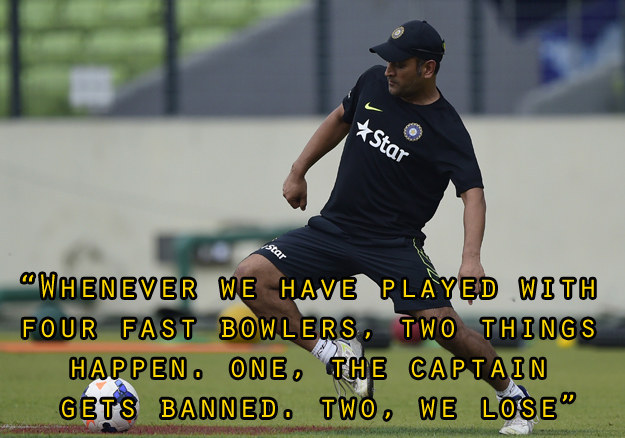 5.
On another occasion when he was asked about playing four pacers.
6.
On the fight between the Indian and South African cricket boards before a tour.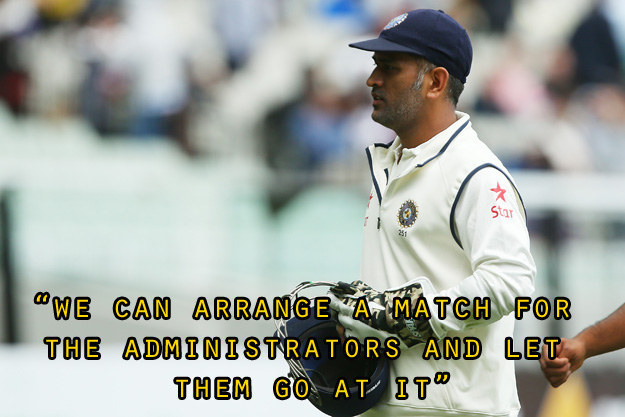 7.
On the media's interest in his love life.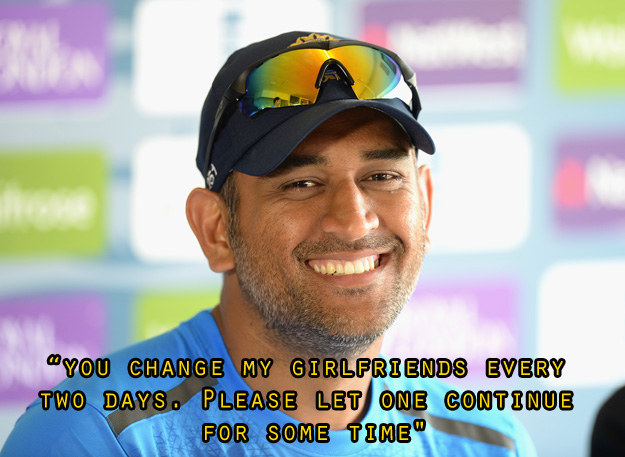 8.
On being asked if the hangover from a fight between Jadeja and Anderson would persist through the tour.
9.
On captaining Sreesanth.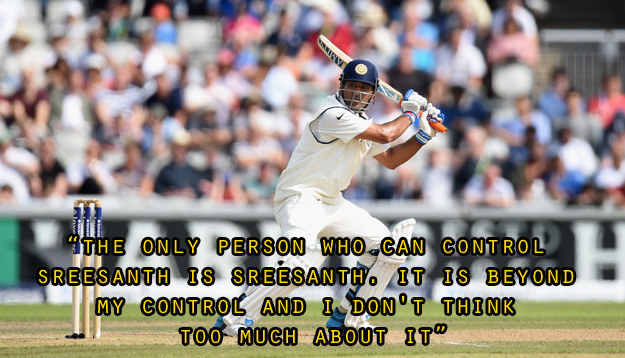 10.
On his lack of fast bowling options and an ODI rule change allowing two bouncers in an over.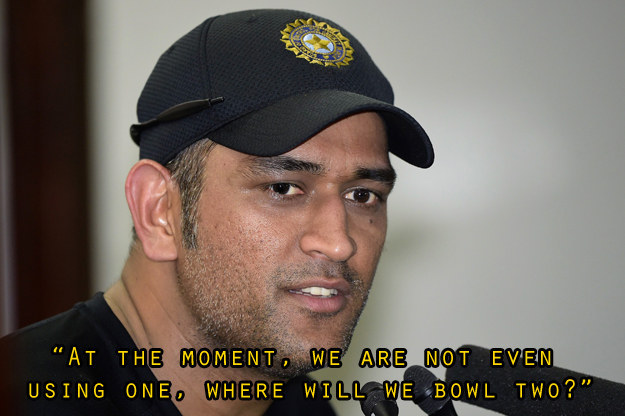 11.
On the Duckworth-Lewis method.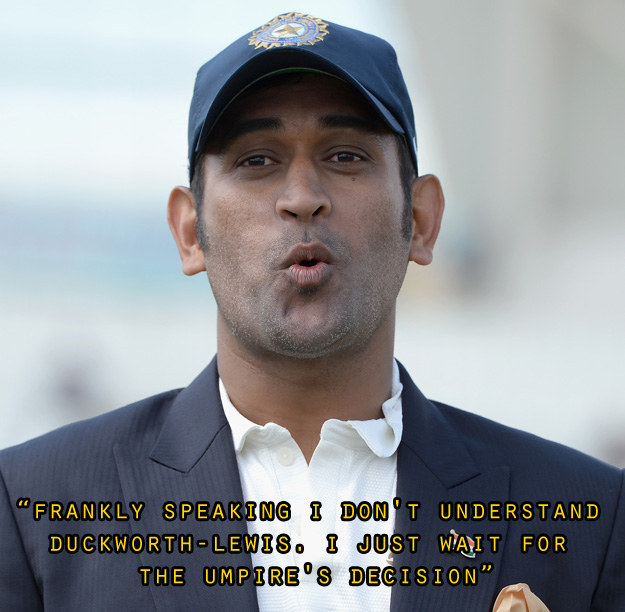 12.
On being asked about his side's batting problems during a tour.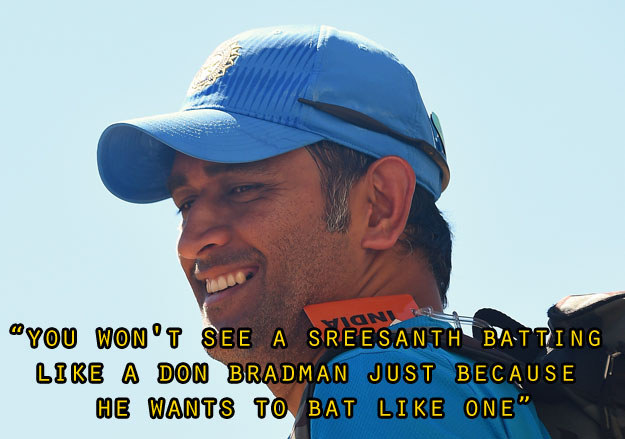 13.
On whether a whitewash in Australia would hurt more than the one in England.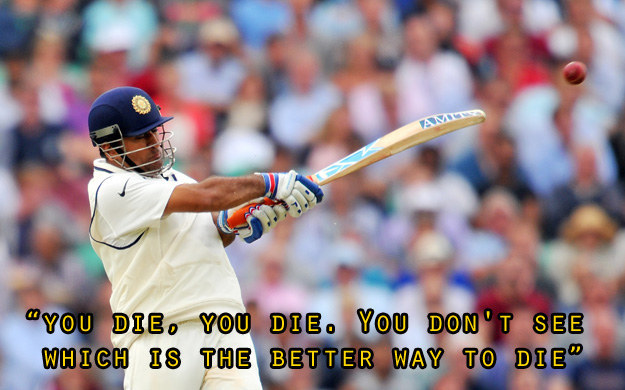 14.
On the umpiring during a game.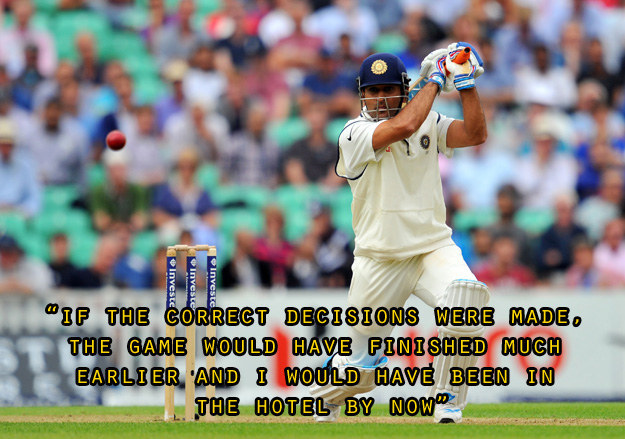 15.
On how his team would deal with Sri Lanka's spinners.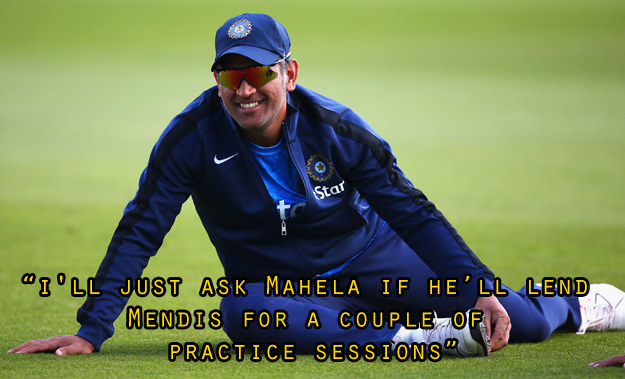 16.
On how he deals with unwanted people.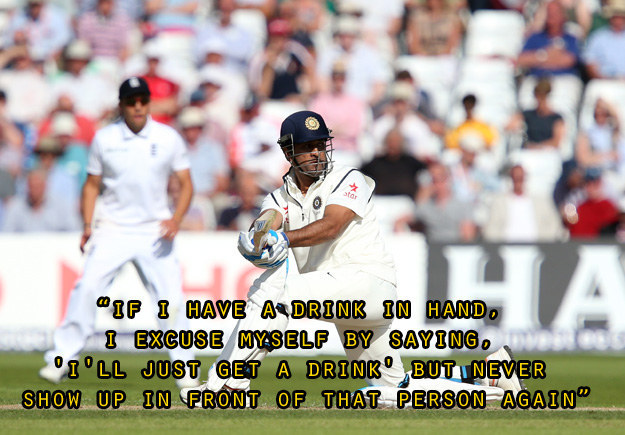 17.
On being asked about Rohit Sharma's batting problems.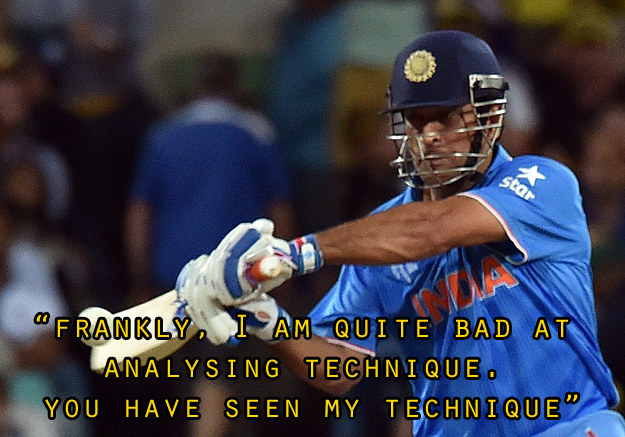 18.
On being asked about Chris Gayle's 30-ball century in the IPL.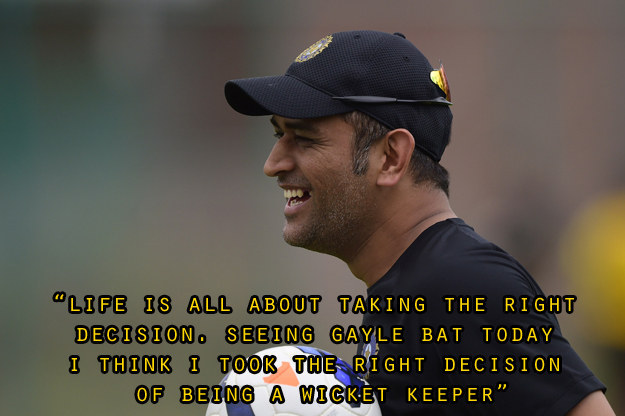 19.
On Sreesanth, again.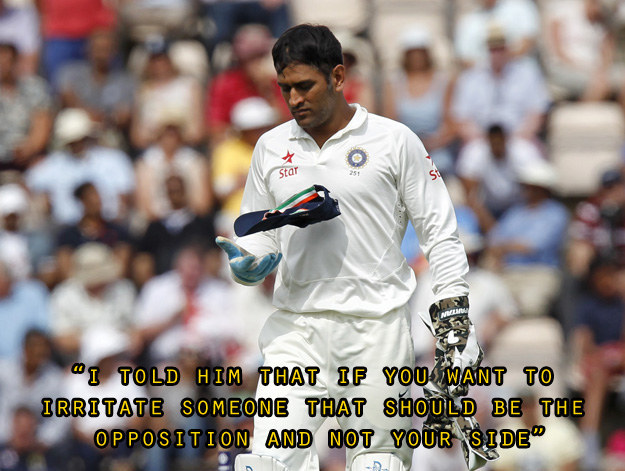 20.
After a heavy defeat.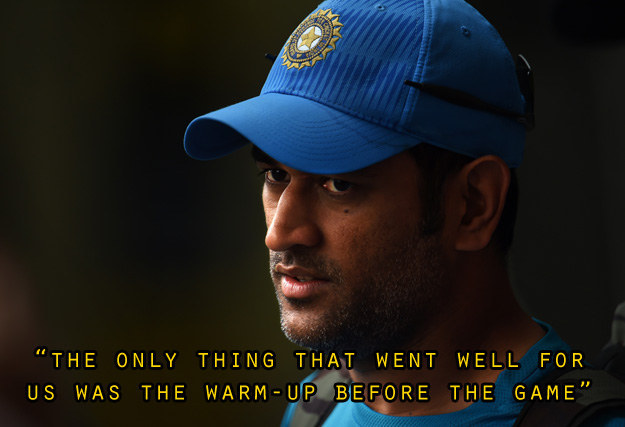 21.
On being asked about Sachin's retirement plans in 2011.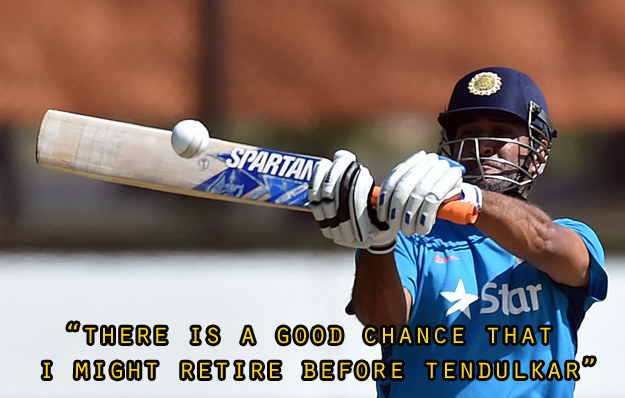 22.
On travelling in the West Indies.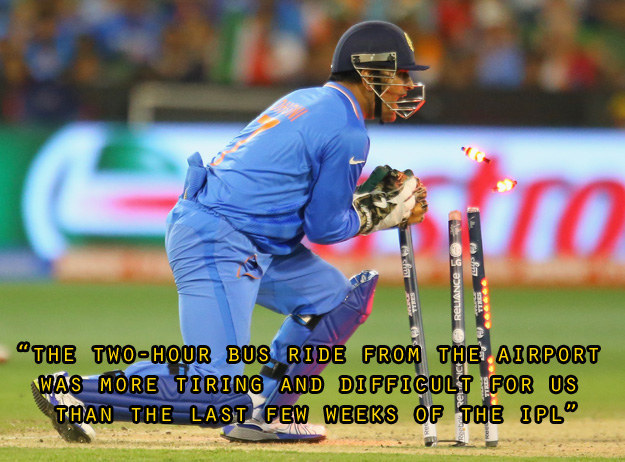 23.
On the new-look and young Indian squad in the dressing room.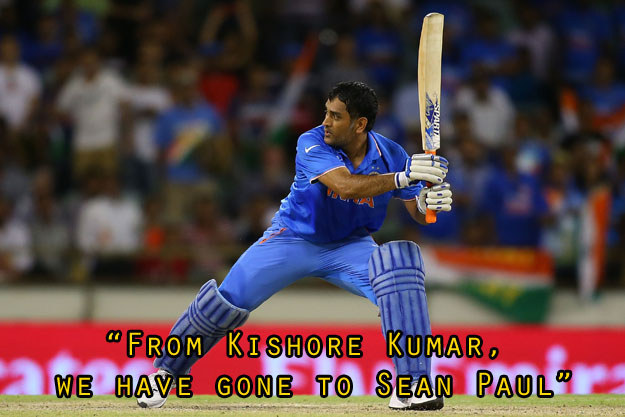 24.
On his helplessness to do anything about India's failing lower order batting.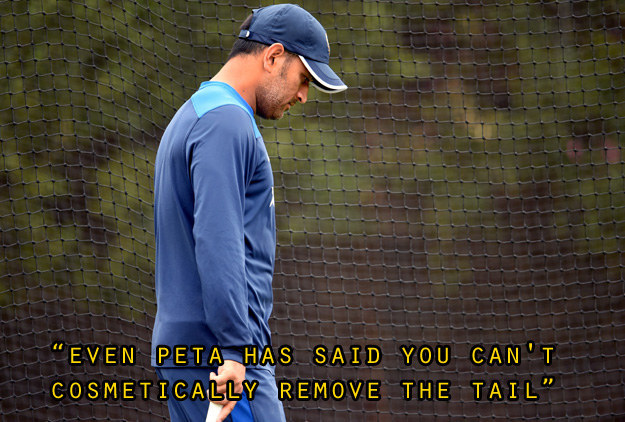 25.
On the effect of Sourav Ganguly's exclusion from the side.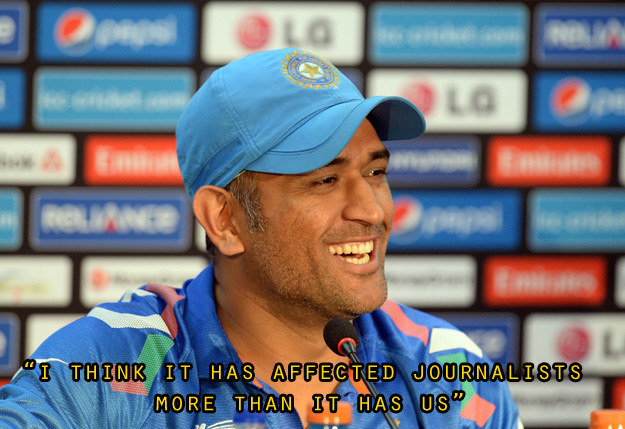 26.
On CSK's repeated bowling failures during a particularly sarcastic post-match interview.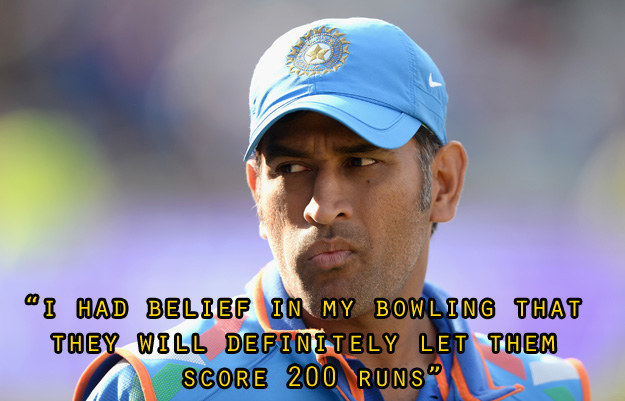 27.
On being asked about his next goal, after scaling all possible peaks as a captain.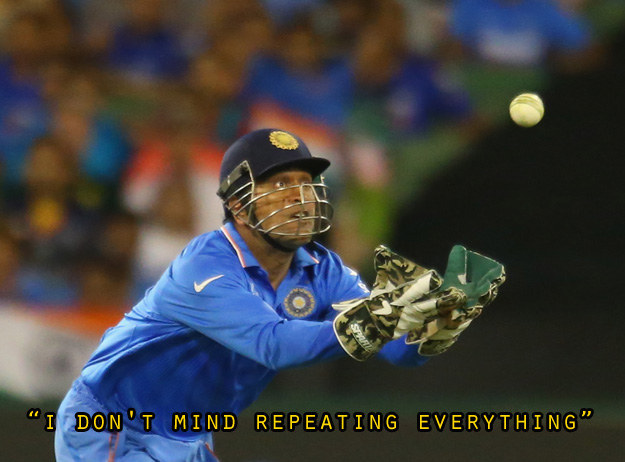 Follow BuzzFeed India on Facebook.