Pornhub Went Hardcore On Twitter To Troll The AAP Minister Fired Over A Sex Scandal
Sandeep Kumar was first fired by his party, and then fried by the world's biggest porn site.
On August 31, a sex tape and multiple photos, allegedly featuring AAP minister Sandeep Kumar, were leaked to news channels and his party headquarters.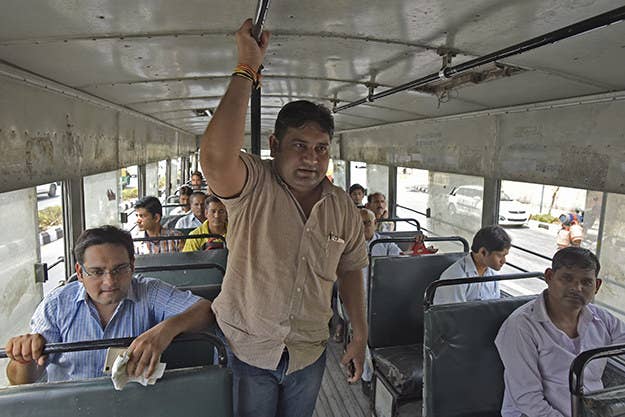 Following the primetime press coverage of the scandal, Kumar was very publicly fired by Chief Minister Arvind Kejriwal on Twitter.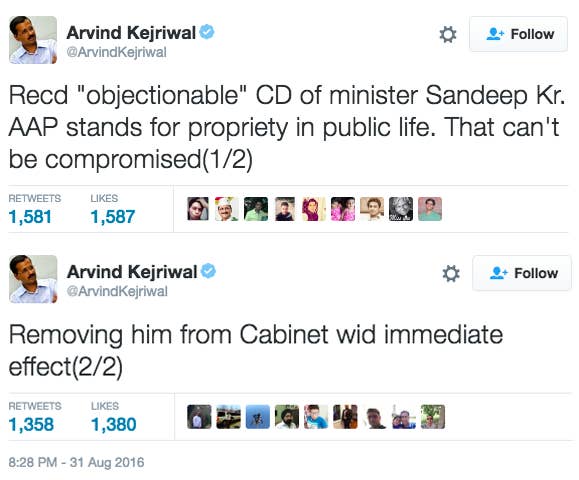 While some people were busy discussing media ethics and the importance of privacy and consent after the leak, most just used the opportunity to joke around.

But perhaps the most savage tweet came from adult website Pornhub, who used the opportunity to troll Kumar hard:

A lot of people were left surprised that the scandal had escalated to the level that even the world's biggest porn site had to throw shade at it.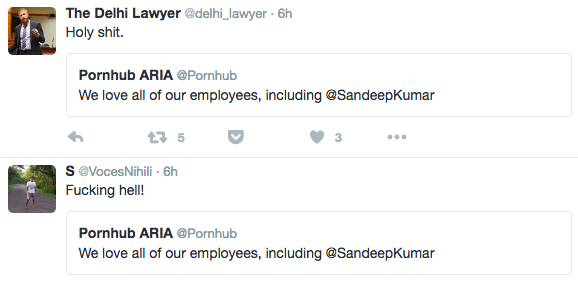 This isn't the first time an international porn site has thrown shade at Indian politics. XVideos asked Indian citizens to "vote better" last year, when 800 adult websites were blocked by government order.