Former Indian opener Virender Sehwag recently did a candid interview on What The Duck, and revealed some hilarious behind-the-scenes stories from his career.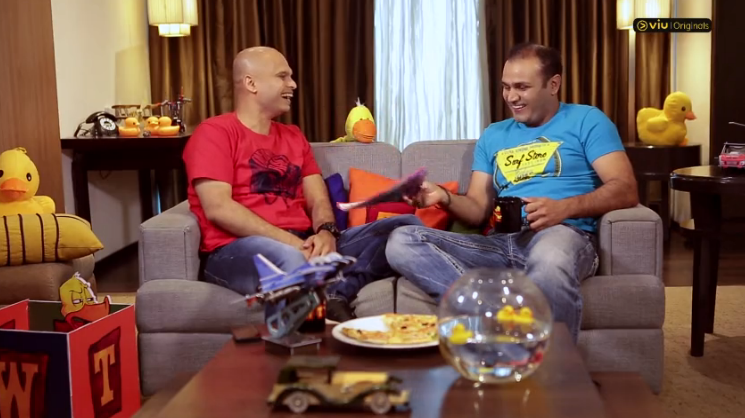 He talked about how he had first rejected TIME magazine when they asked him to be on their cover.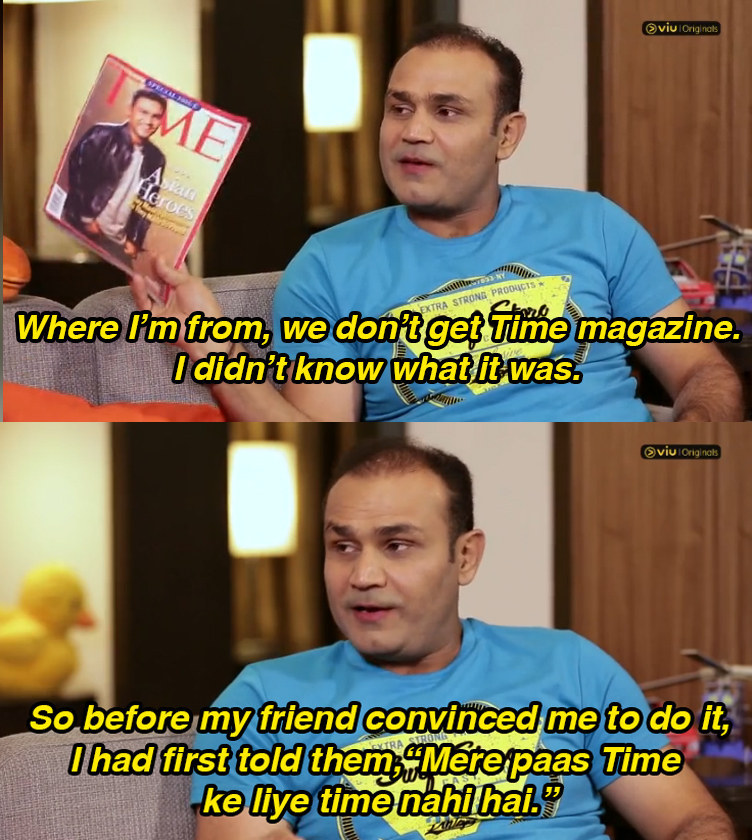 He narrated a hilarious story about Muttiah Muralitharan.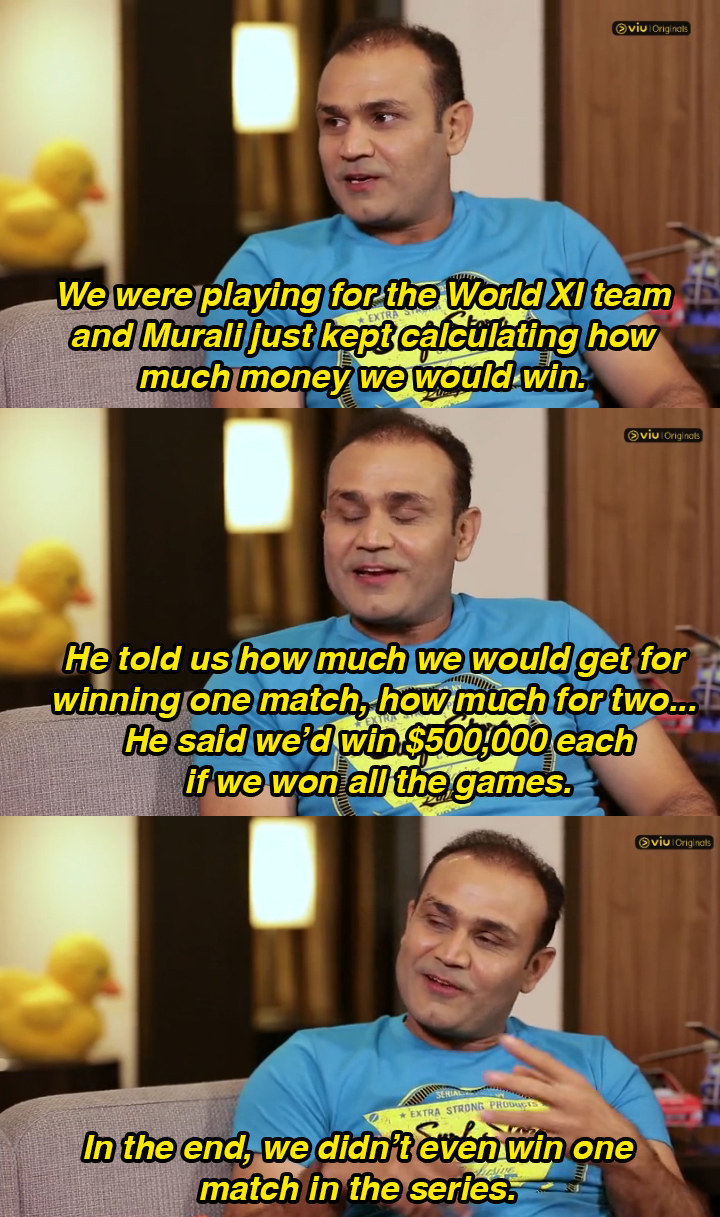 He spoke about being sledged at while playing Pakistan.
And he blamed M.S. Dhoni for sabotaging his bowling career.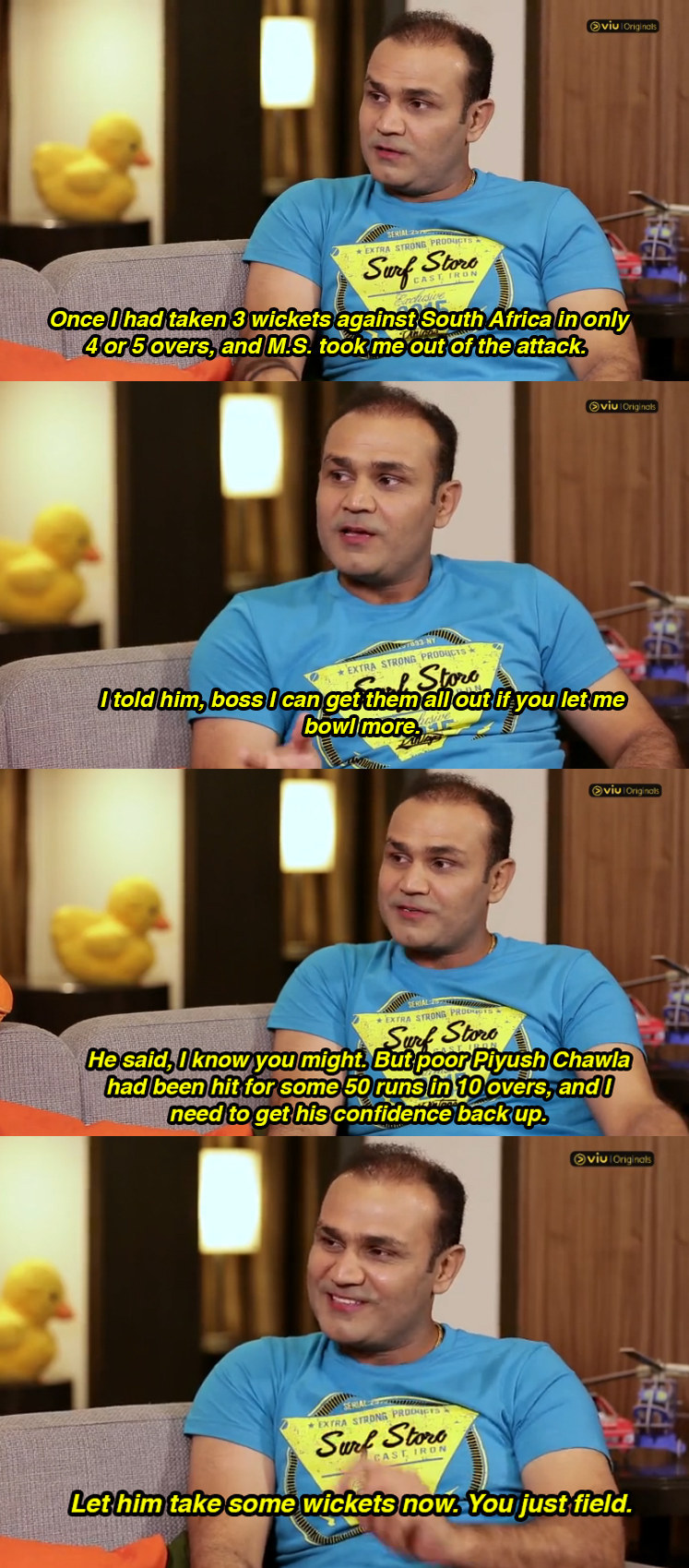 You can watch the entire interview here.