When it comes to Indian orators putting Britain back in its place, Shashi Tharoor is the undisputed leader of the pack.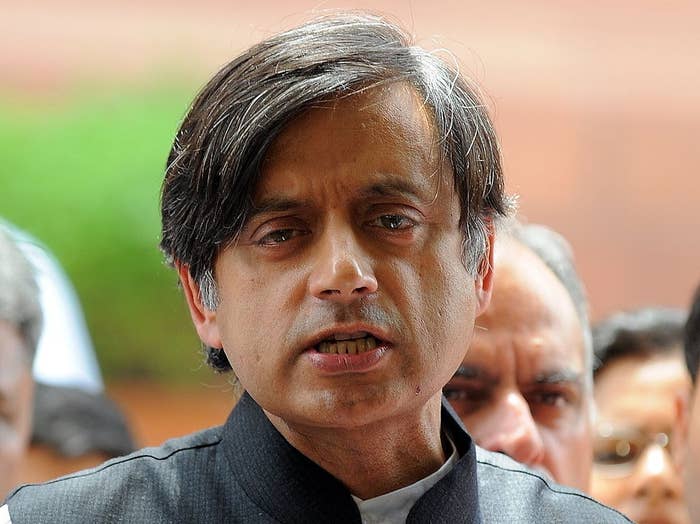 Earlier this week, he appeared on ABC TV's Q&A for a panel discussion on politics and the world at large.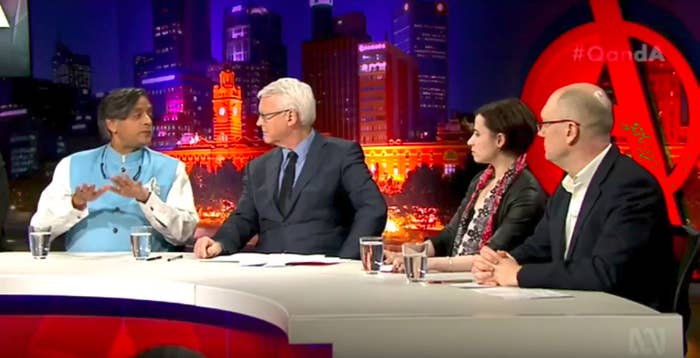 Towards the end of the show, an Indian-Australian audience member asked Tharoor if he thought there were any positive aspects of the British colonising India, citing a few examples.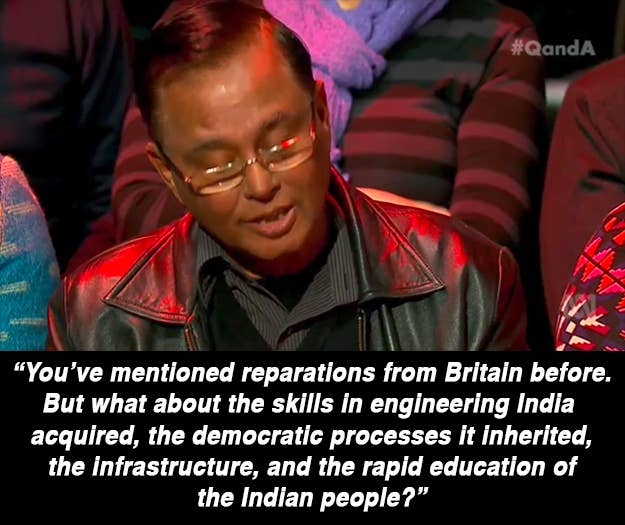 Well, Tharoor didn't need a second invitation to set the record straight, and dove right into ripping apart any "facts" about the good the British did.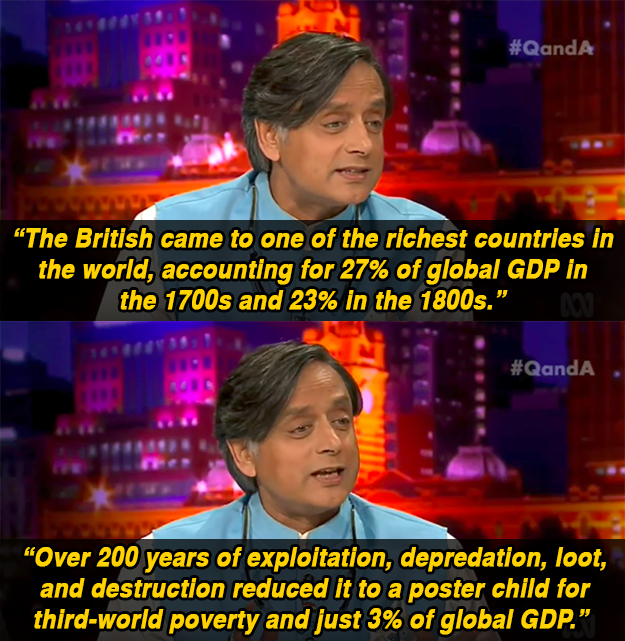 From the poverty they perpetrated, to the free-falling economic growth rate, Tharoor went in all guns blazing, statistics and all.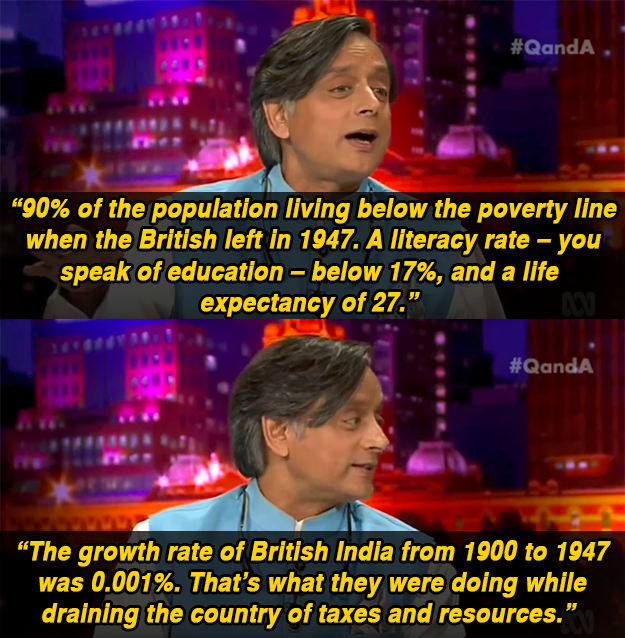 And in a 90-second monologue, he once again proved why he is the most savage authority on British colonialism in India.