Indian Men Are The Frontrunners In This U.K. Tabloid's Vulgar Cleavage Photo Contest
Well played, Indian internet.
British tabloid The Sun just announced a bizarre contest on Twitter asking users to send in their "breast cleavage snaps" for a chance to win £1,000.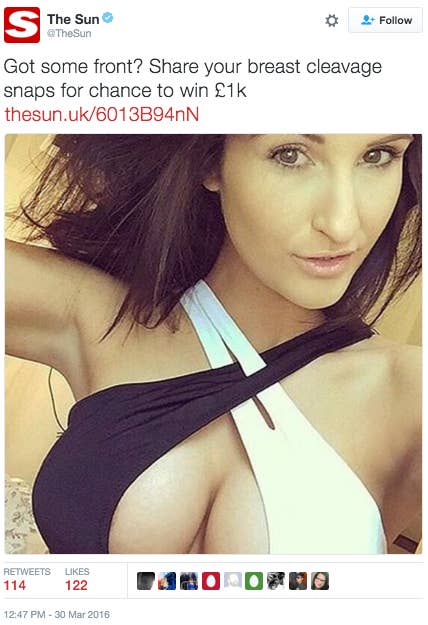 A lot of people responded by sending in photos that mocked the paper hard.
But the most amount of trolling, by far, came from an unexpected source – Indian men.
The contest went viral on Indian Twitter a few hours after being announced, and The Sun was soon bombarded with photos of topless politicians...
Topless yesteryear Bollywood superstars...
And more topless politicians.
Let's be honest. None of these Indians might actually win this contest, but they've definitely won the internet for the day.