Over the past year, Human Resource Development Minister Smriti Irani has faced her share of critics and controversy.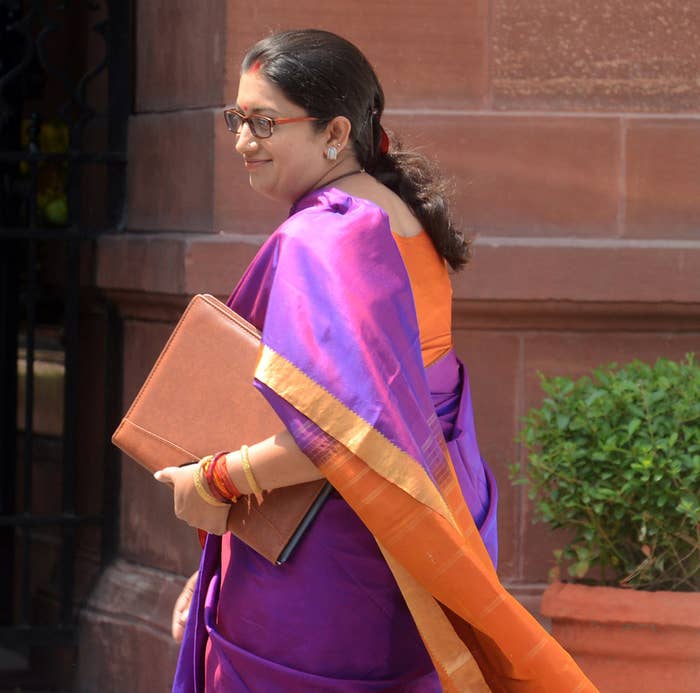 But for all the criticism, she's never been short of a comeback.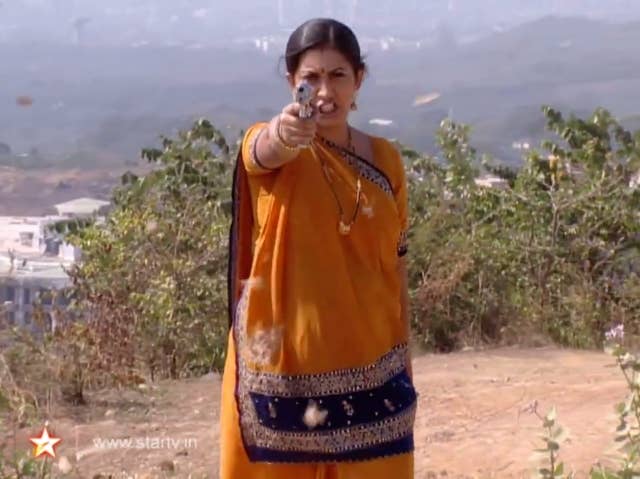 1.
Just over the past few days, she's thrown down some classics on primetime. Like the time Arnab questioned her about naysayers in her party.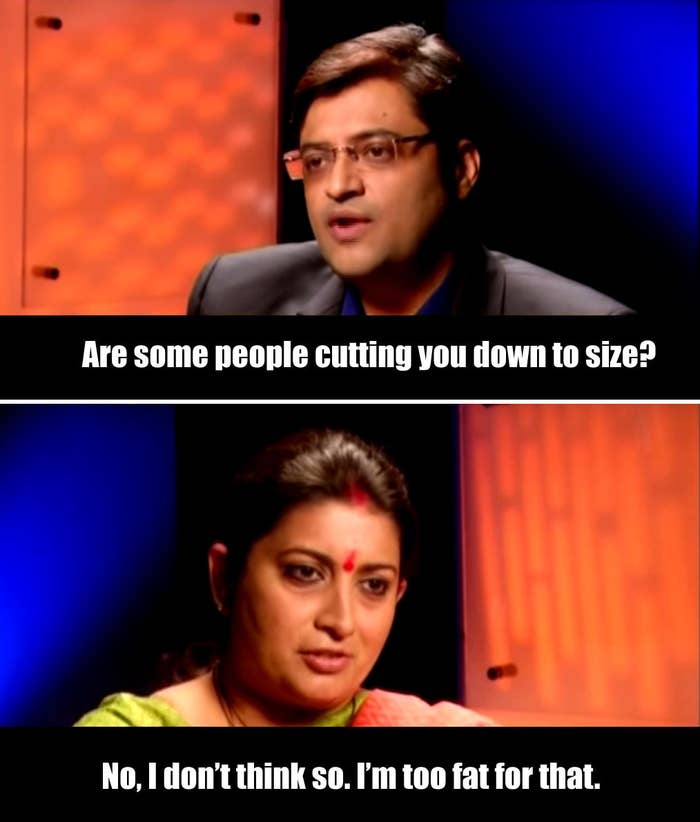 3.
Following which he asked if she only rose through the BJP ranks because she was a favourite.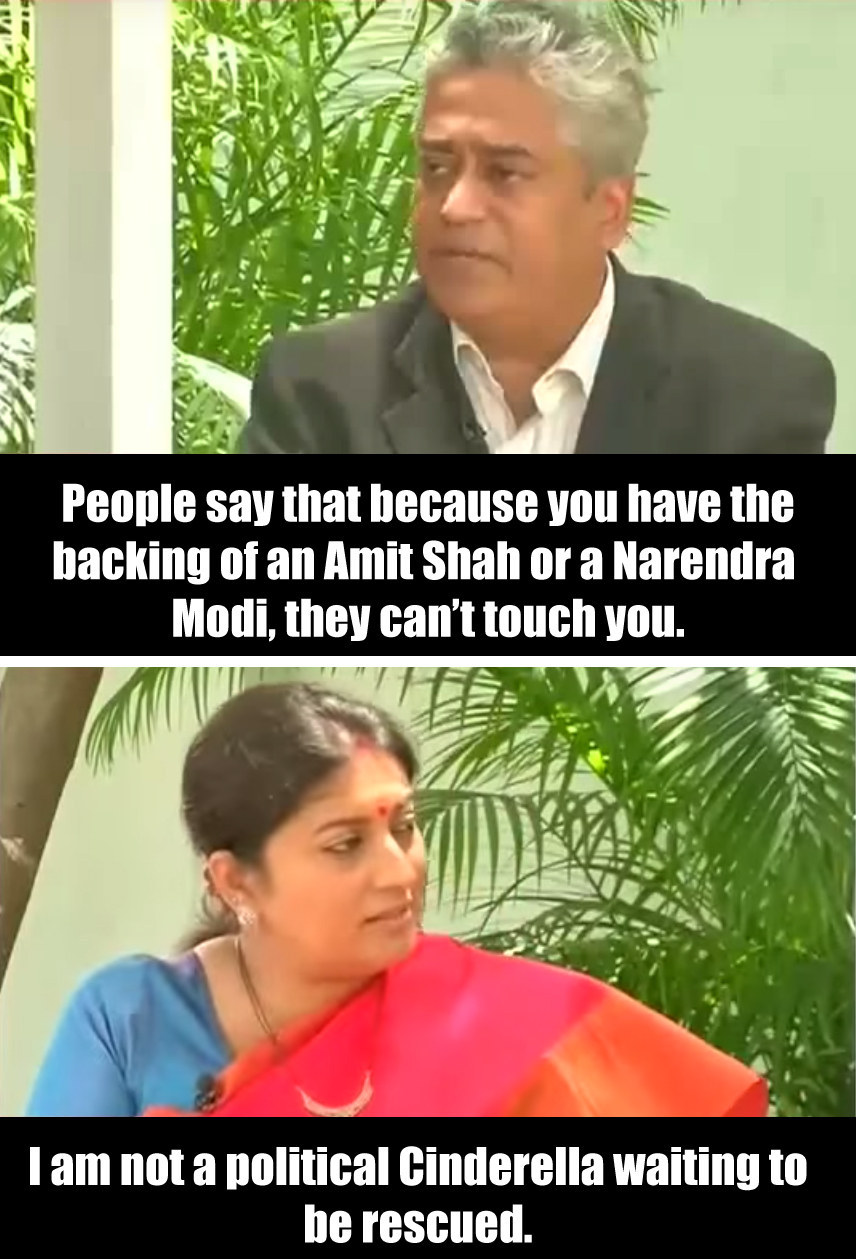 4.
After the telecast, which was dubbed #SlaughteringSardesai on Twitter, the senior journalist couldn't help tweeting about it.
Which prompted this response.
5.
Then there was the time she responded to Priyanka Gandhi Vadra's comments about her.
6.
Or this other time the same thing happened.
7.
This one time, she put out an unfortunately-worded tweet about a Station Officer (SO) in her district reporting to duty drunk.

While she was out dealing with the issue, she became the butt of Twitter's jokes. Following which came this smackdown.
8.
You definitely don't wanna get your facts wrong around her.
9.
Like, really not.
11.
Just ask this journalist whose opinion she didn't think much of.
12.
But when it comes down to it, work still comes first for her.
Follow BuzzFeed India on Facebook.