On August 24, Anurag Kashyap posted a photo in which one of his eyes was covered in plaster.
He soon posted another photo, this time with the eye bandaged up and a caption that implied that he had gotten into a fight.
It didn't take long for his post to gain traction online, with many publications reporting "news" of his alleged brawl.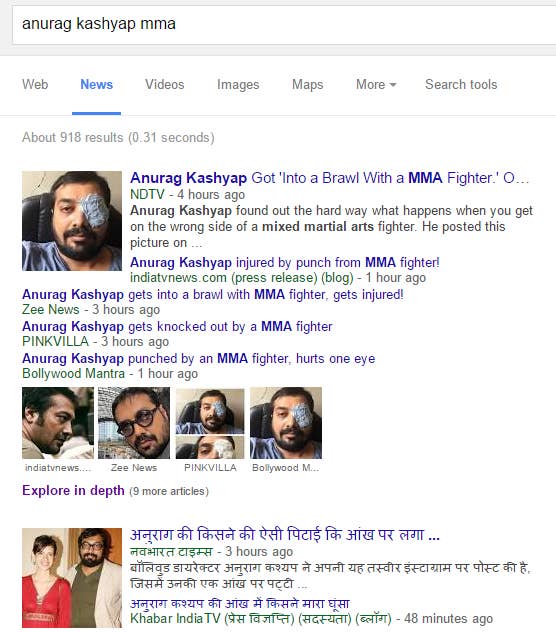 Only, as they would soon find out, there was no fight and the plaster was just part of a prosthetics test.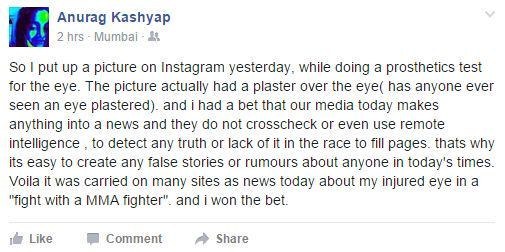 That's right. Kashyap had posted the photo and its accompanying caption to prove a point about the media being in a rush to report news without fact-checking.
Well played, sir. Well played.