1.
You might be the sort of person who describes themselves as lazy...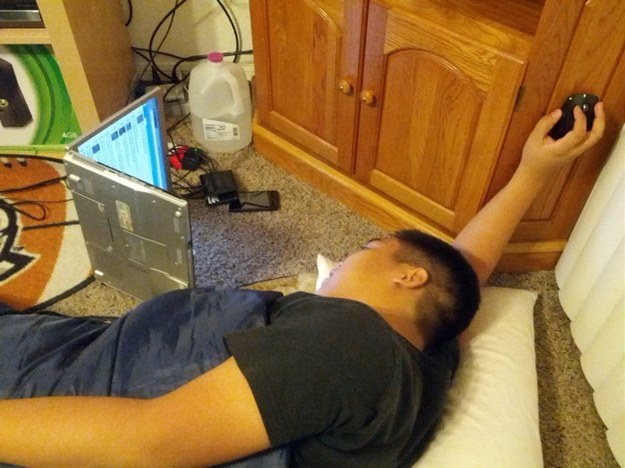 2.
But have you ever asked yourself, "Am I truly lazy?"
3.
"Have I ever given so few fucks that I couldn't even be bothered to face the same angle as the screen?"
4.
"Do I constantly feel so tired that the only way I can watch my shows enjoyably is by balancing my laptop in unholy ways to match my position in bed?"
5.
Sure it's called a "lap"top. So what?
6.
Its sole purpose is to make your life more comfortable.
7.
And let's face it, this is as comfy as it gets.
8.
If you wanna go to sleep watching reruns of Friends, how else are you supposed to do it?
9.
Watch sitting up till your eyes are closing? Pfffft.
10.
The amount of energy required to sit up in bed is TOO DAMN HIGH.
11.
Screw good posture and long-term neck pains.
12.
What matters is that you're cozy right now.
13.
So get your blanket, turn to your side, and embrace the sideways laptop.