Meet Punjabi "Steel Man" Amandeep Singh, who claims he can do over 3,000 amazing and super freaky stunts.
However, Singh really outdid himself recently when he volunteered to get hit in the groin with a sledgehammer... Not once, but TEN times.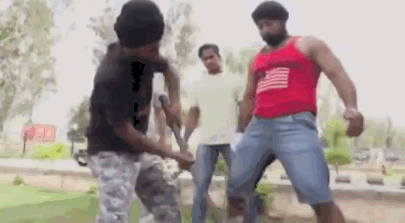 If you think there's no contact being made, he even got a brick smashed on his crotch for proof.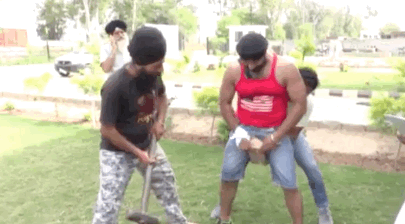 The bizarre stunt was part of a world record attempt that included 10 other strongman feats, such as breaking 53 beer bottles with his bare hands and lifting two bikes on his shoulders.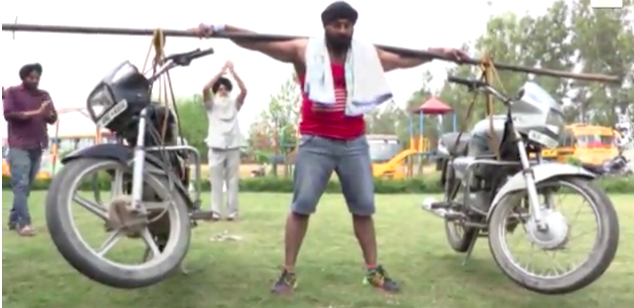 "It is just my zeal for the game that motivates me to go beyond my limits every time I do a stunt. But there is not much money to motivate young stuntmen to come forward and try this," Singh told Daily Mail.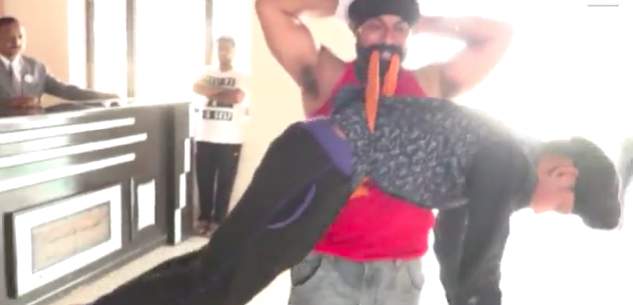 But maybe young stuntmen aren't coming forward because it'll involve them getting hit in the balls with a fucking sledgehammer, bro.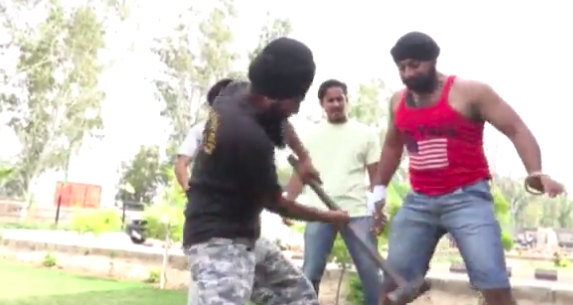 Meanwhile, here's a random GIF for your viewing pleasure: