After A Politician Abused A Female Times Now Reporter, Arnab ANNIHILATED Him On TV
Like a boss.
On June 6, Karnataka MLA Ashok Kheny was caught abusing Times Now journalist Megha Prasad on camera, when he was asked questions about his involvement in a corruption scandal.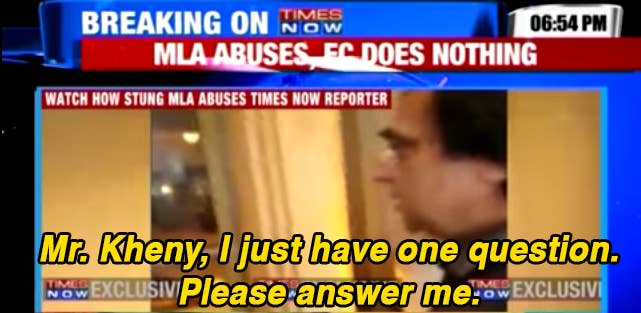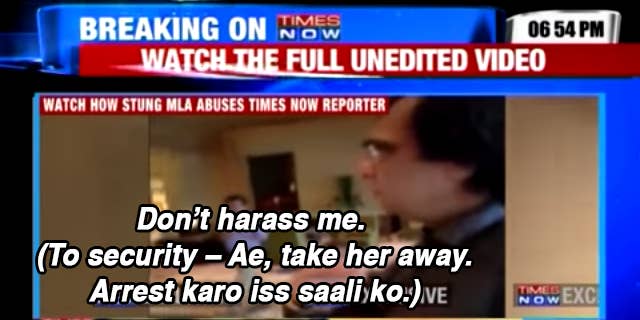 It turned out to be a huge mistake, as Times Now editor-in-chief Arnab Goswami decided to confront Kheny about his conduct on a phone call that was telecast during primetime.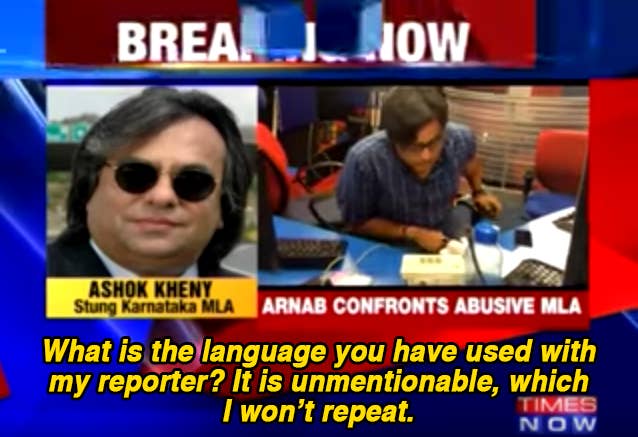 During the six-minute call, Goswami savagely ripped Kheny apart and refused to listen to anything other than an apology.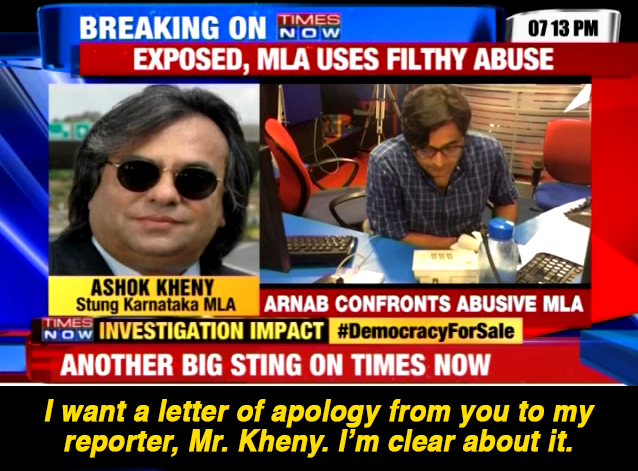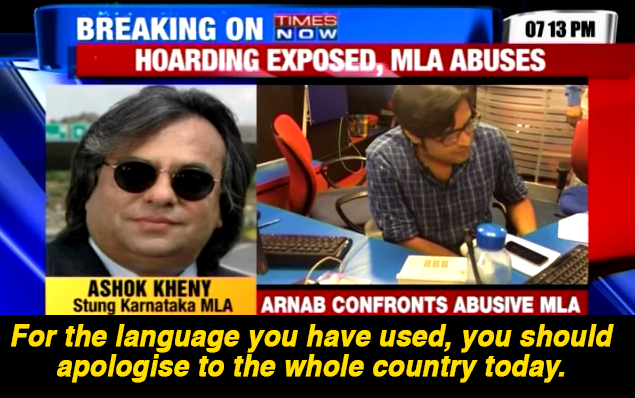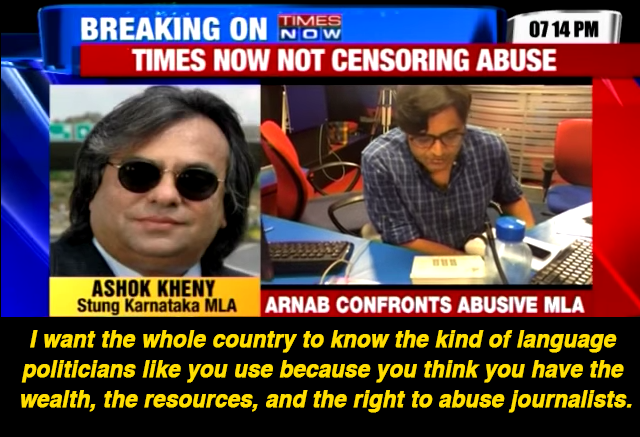 Goswami held his ground and stood by his reporter, even as Kheny tried to claim that he was the one being harassed.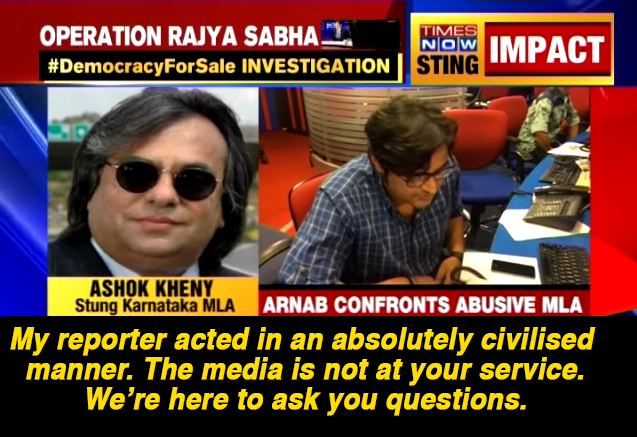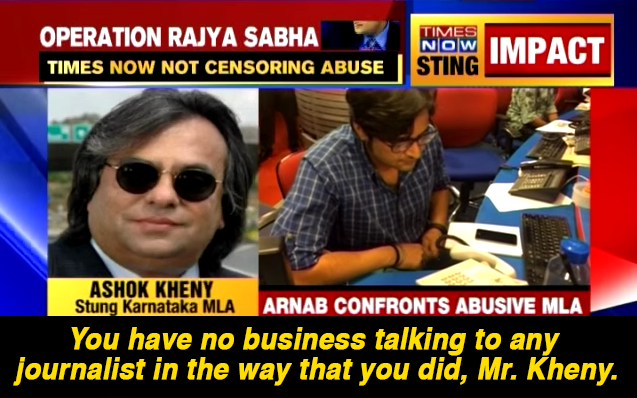 And when Goswami decided he had said his piece, he hung up on Kheny while the latter was still in the midst of defending himself.