Kumar Sangakkara just ended a seminal cricketing career last month and it's been really hard on his fans.
The picture was pulled out before it got too much exposure.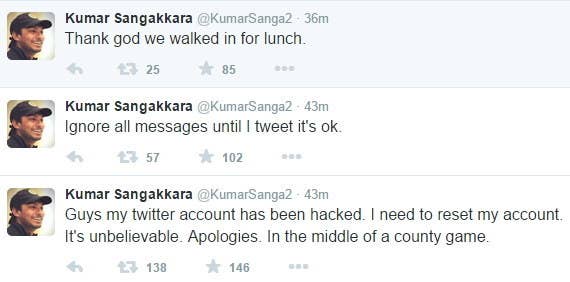 But Twitter, unsurprisingly, still rose to the occasion.
It rubbed some people the wrong way.
If I were him I'd be super pissed.
But the ball's in his court now.
He's gonna have to suck it up and take all the jokes coming his way.
Whoever did this, what a dick move.