In a recent lawsuit filed against Snapchat, it is alleged that CEO Evan Spiegel once said that "this app is only for rich people" and that he didn't want to expand into "poor countries like India and Spain."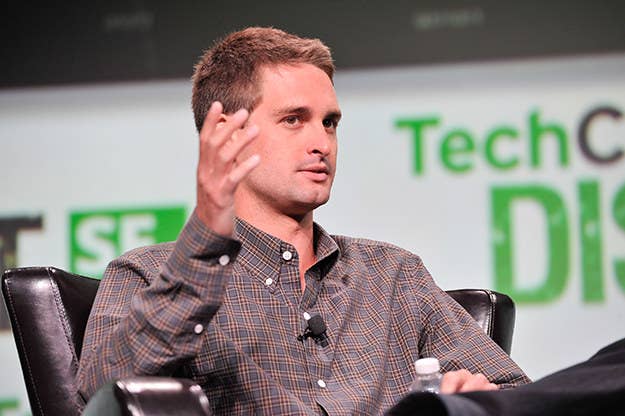 With there being no proof of the comments actually having been made, many Indians just took the quote as an opportunity to make a few jokes.
Others pointed out that the comments weren't that offensive, and maybe even made sense.
And then came the news outlets... Outlets that seem hell-bent on stirring outrage where there really should be none.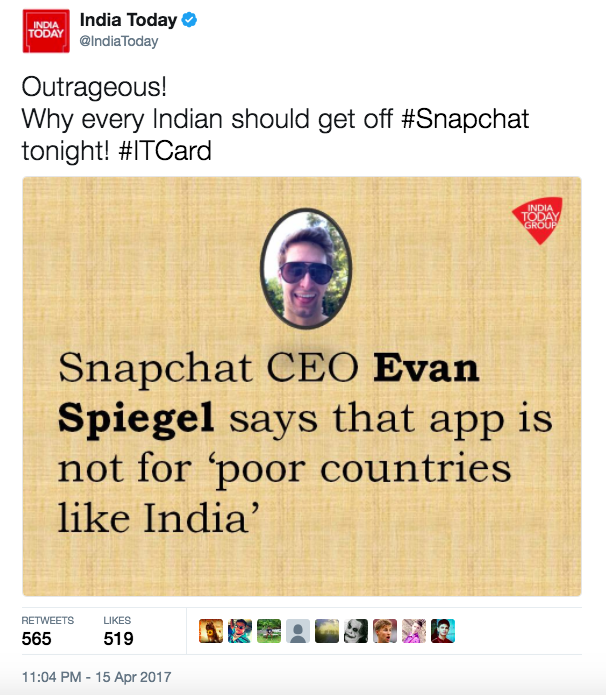 Smelling blood, others started to pile on and fan the flames.

And, thanks to their untiring efforts at projecting that our national pride is at stake, the hashtag #BoycottSnapchat came into being.
With the troops urging fellow Indians to uninstall and downvote the app, it's been Twitter's top trend all day.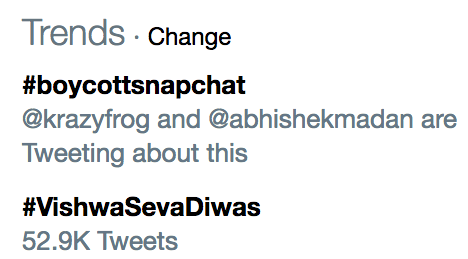 These true patriots have done their job as efficiently as ever, with the Snapchat app now being bombarded with dismally low ratings and angry comments across platforms.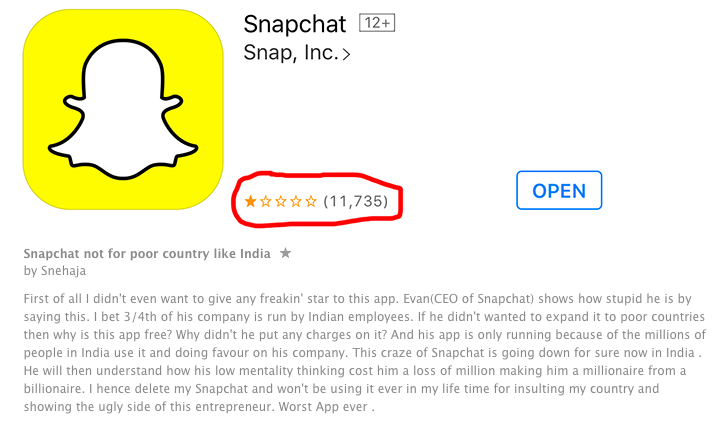 However, in their crusade to restore India to its former glory, they seem to have unintentionally taken down an innocent victim in the crossfire...
Snapdeal – an app that couldn't be further away from Snapchat if it tried – has unfortunately had to pay the price for sharing the same four first letters as that other anti-national app.

In their blind rage and unwavering devotion to the cause, it seems that a lot of vengeful Indians are downvoting the WRONG app without realising the difference.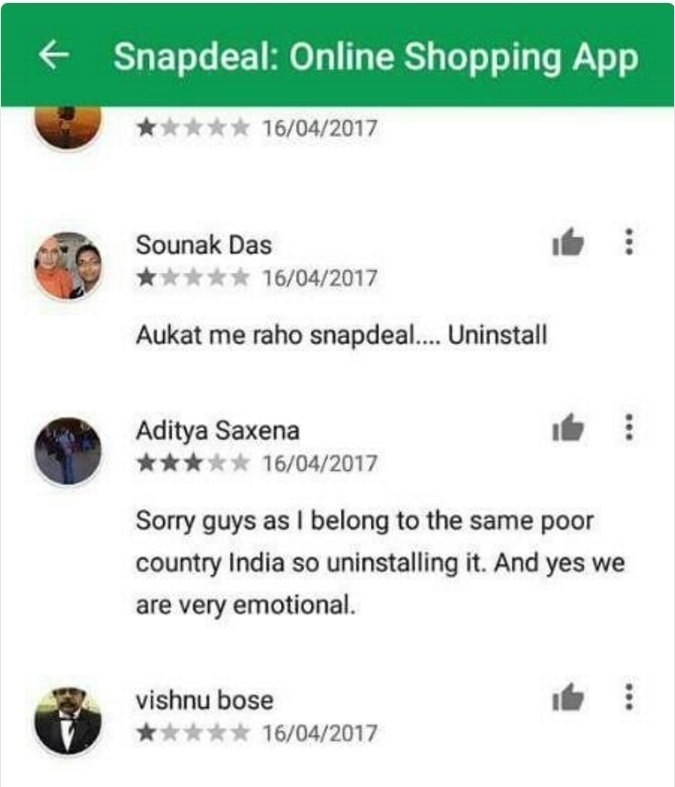 And even though it hasn't been as badly hit as Snapchat, its one-star ratings have still seen an alarming rise over the past 24 hours.

Outrage-enthusiasts will remember that this isn't the first time that Snapdeal has had to face mass downvoting following controversial comments that had nothing to do with them.
And even though it's barely recovered from that hit, Snapdeal is now right back in the shitstorm thanks to a nomenclative coincidence.
Meanwhile, their management right now: