After Virat Kohli's match-winning innings against Australia in the T20 World Cup, former English cricketer Andrew Flintoff compared him to batsman Joe Root.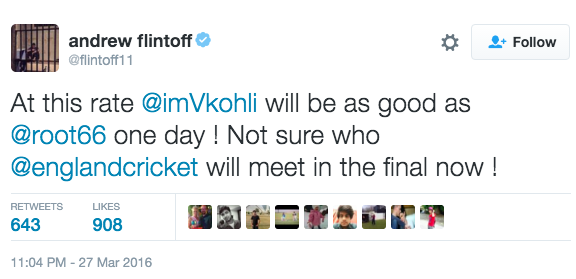 Indian cricket lovers did not take kindly to the comparison, and started trolling Flintoff on Twitter.

But the most epic, and unexpected, burn came at the hands of Amitabh Bachchan.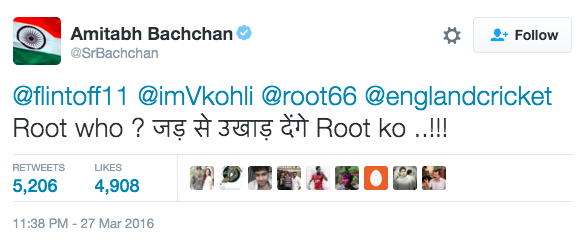 Flintoff tried to salvage things by pretending not to recognise Bachchan...

But, eventually, he knew he was beat and gave up for the evening.