The latest episode of Gaurav Kapur's criminally underrated sports talk show, Breakfast With Champions, featured India's main man – Virat Kohli.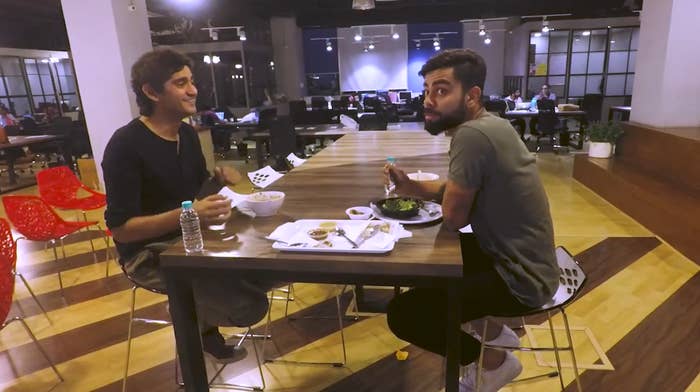 Over the course of 40 highly entertaining minutes, the duo chatted about everything from his career to food and, yes, Anushka Sharma. In between all that, he took every opportunity he could to roast his colleagues:
1.
The episode started with a discussion about Virat's love for Punjabi pop, which somehow veered into him defining the term "patola" for non-Punjabi viewers.
2.
He then talked about how Punjabi pop legend Sukhbir inspired the latest nickname in the team.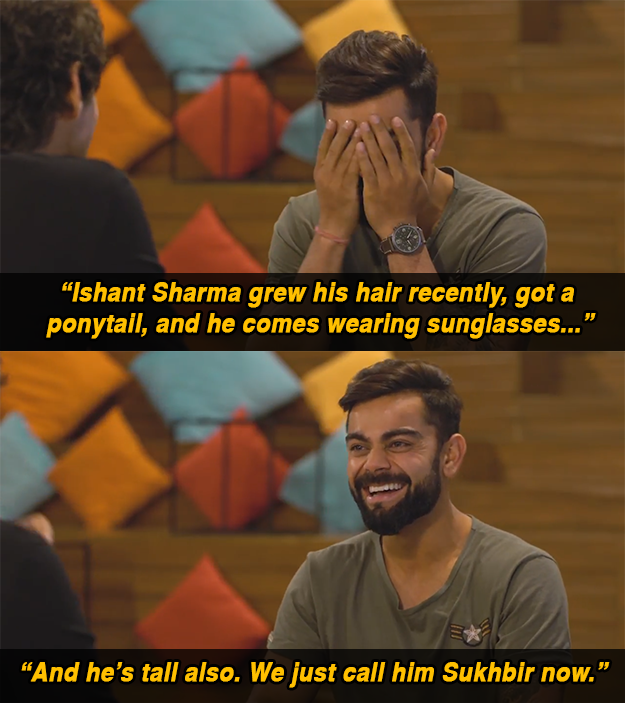 3.
He spoke about the team's playlist on matchdays, and took the opportunity to diss Hardik Pandya's taste in music.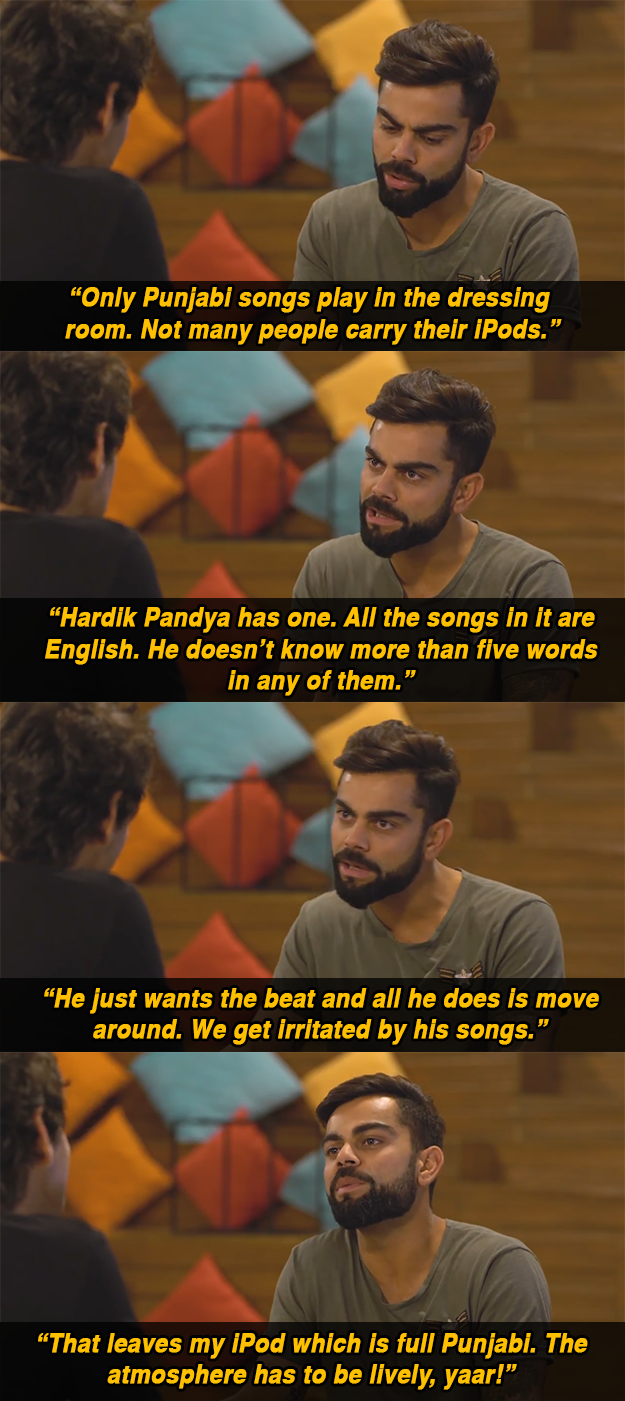 4.
Then he dissed Pandya some more.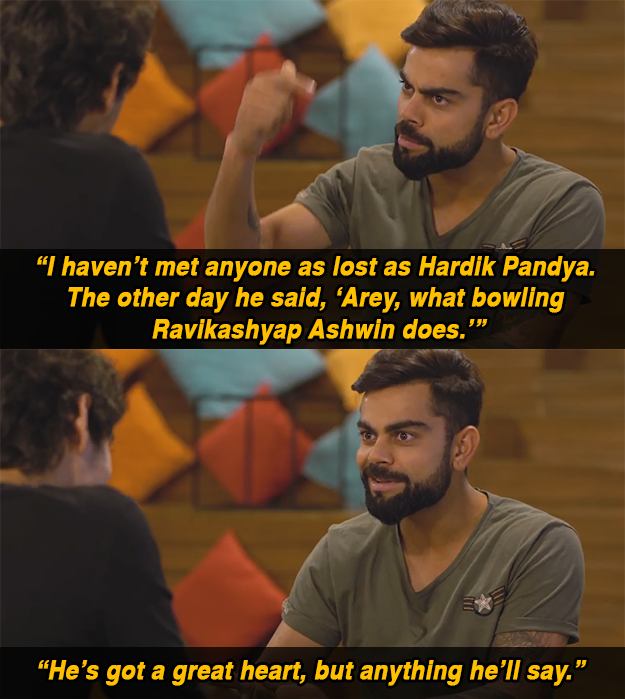 5.
He talked about being jealous of Rohit Sharma when they were just starting out in their international careers.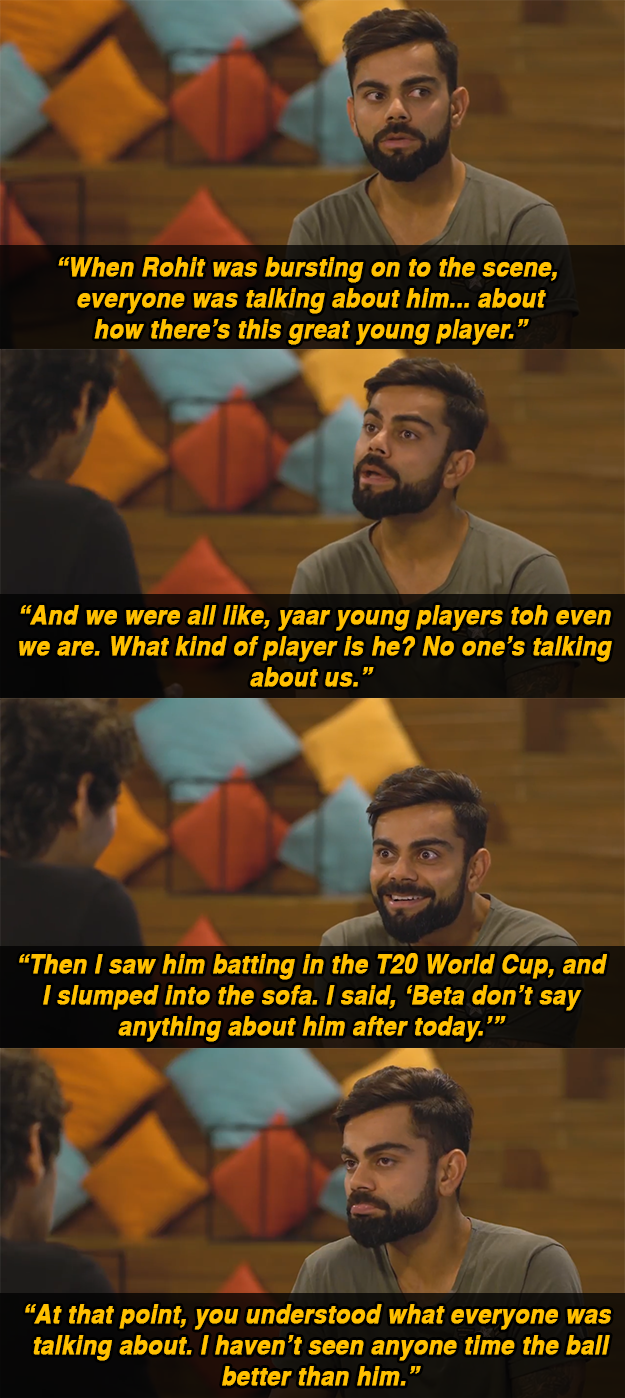 6.
But after expressing all that admiration for Sharma, Virat dissed him too.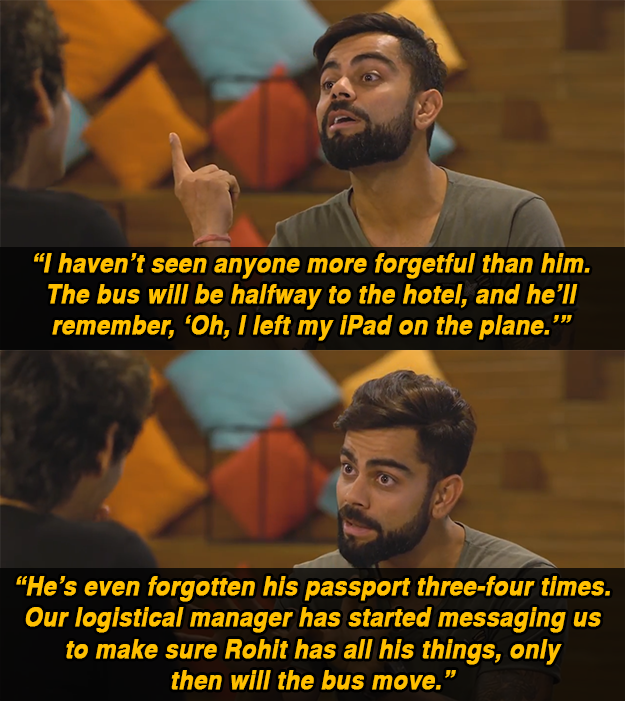 7.
Next in the firing line was Shikhar Dhawan, thanks to an anecdote about a junior cricketer who was annoying Virat by being clingy.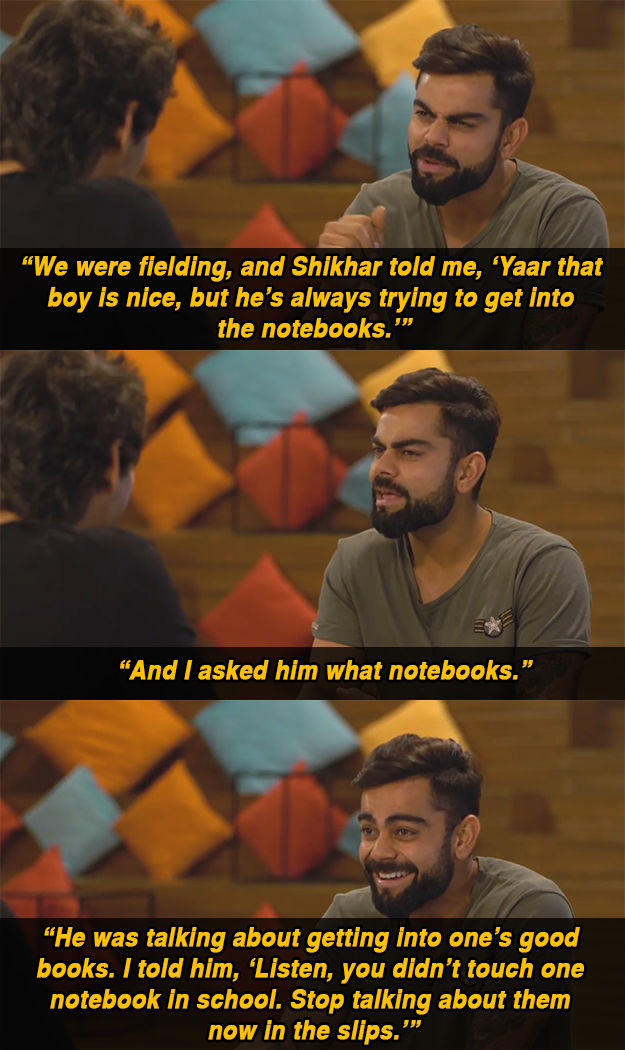 8.
But it wasn't just Dhawan's poor English that took a hit. Kohli then narrated a hilarious story about how easily distracted the opener is.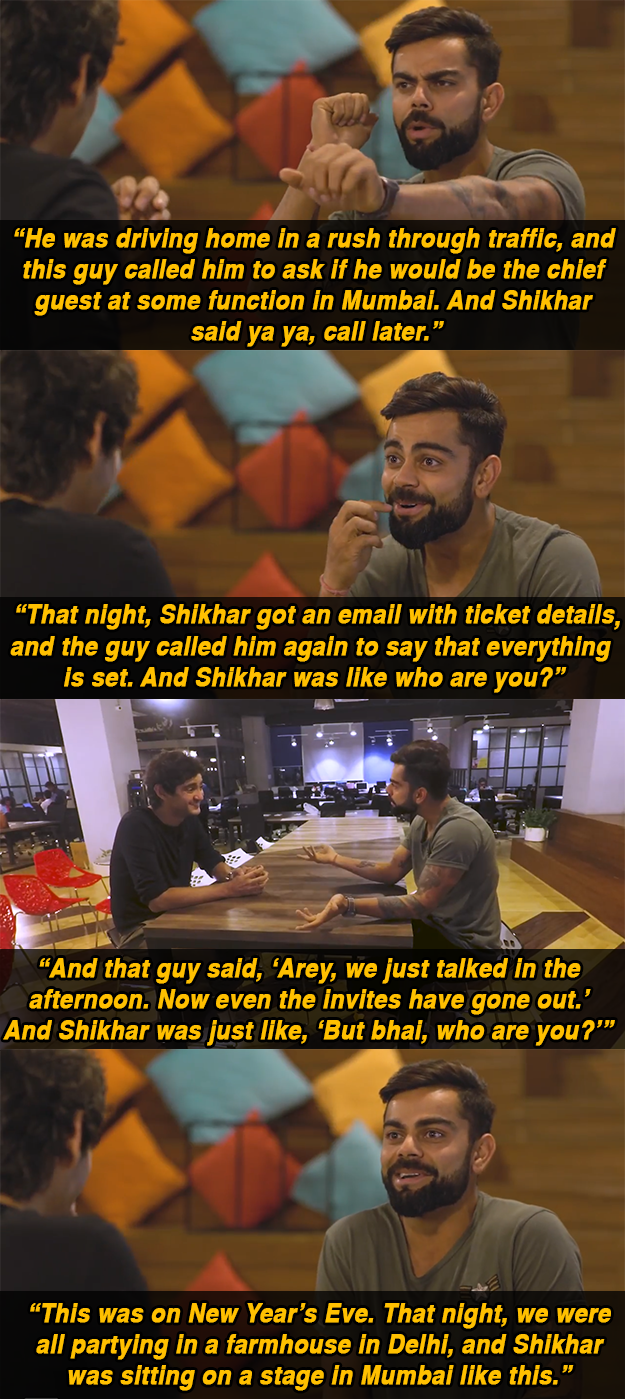 9.
His seniors weren't spared his wrath either. Exhibit A – this rant about how lazy and overly judgmental Yuvraj Singh is.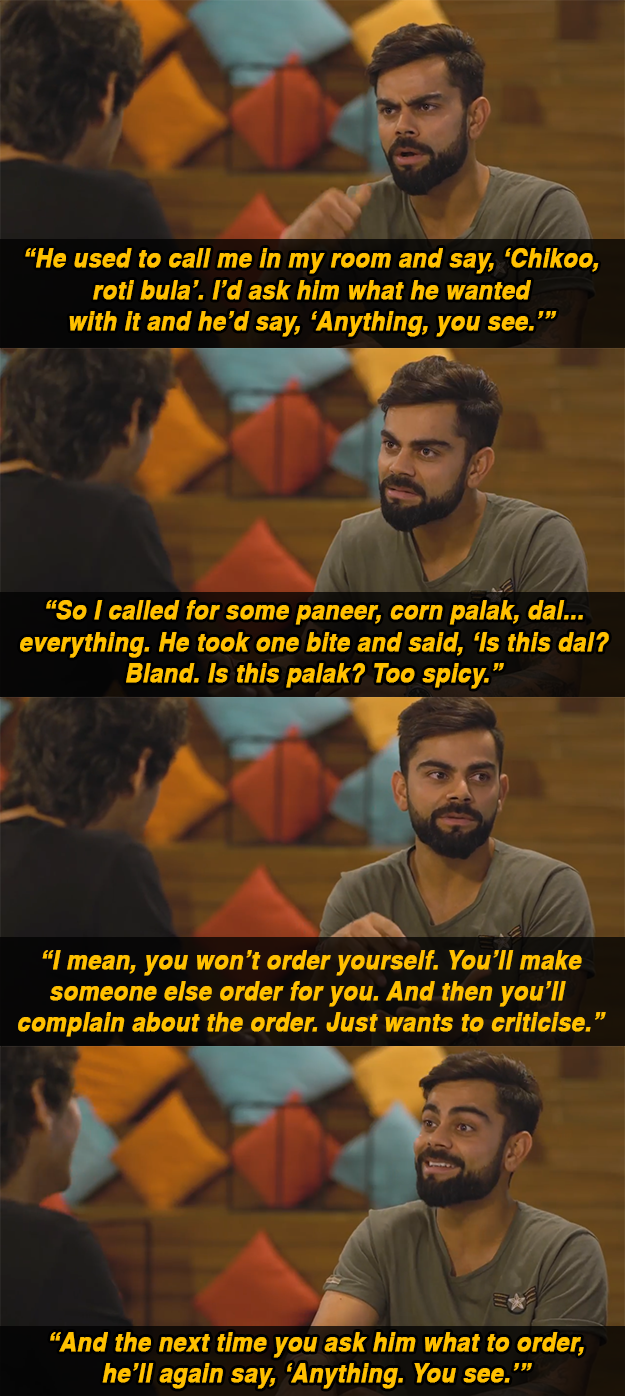 10.
He then trained the guns on himself, beginning with the laughable sight he presents as a bowler.
11.
While discussing his issues with weight earlier in his career, he revealed his ideal alternate job.
12.
And while talking about his now legendary fitness regime, Virat revealed the one dish he would hog if he allowed himself a cheat day.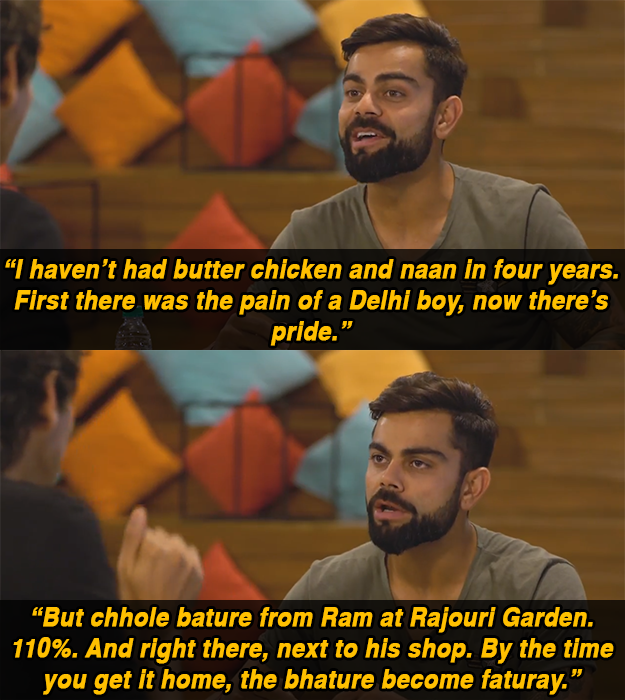 13.
He also revealed that he's mostly clueless about the "cool" things he does on the field.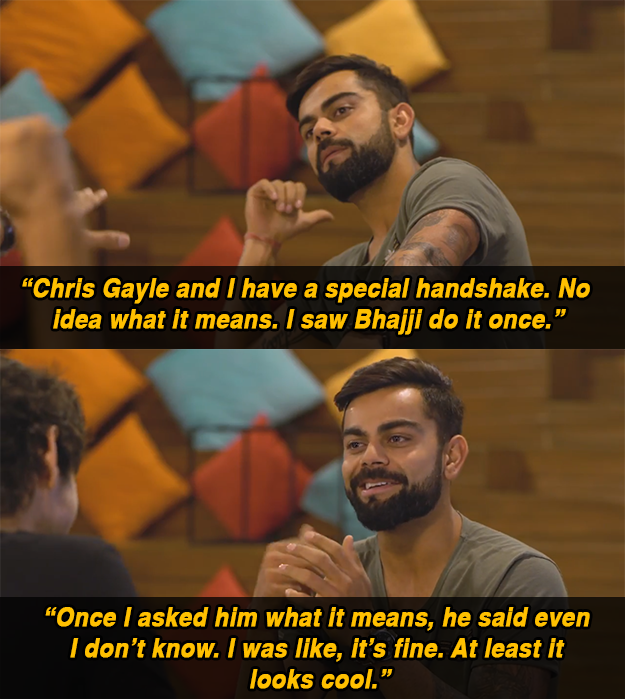 14.
It was then time to discuss the man everyone compares him to – Sachin.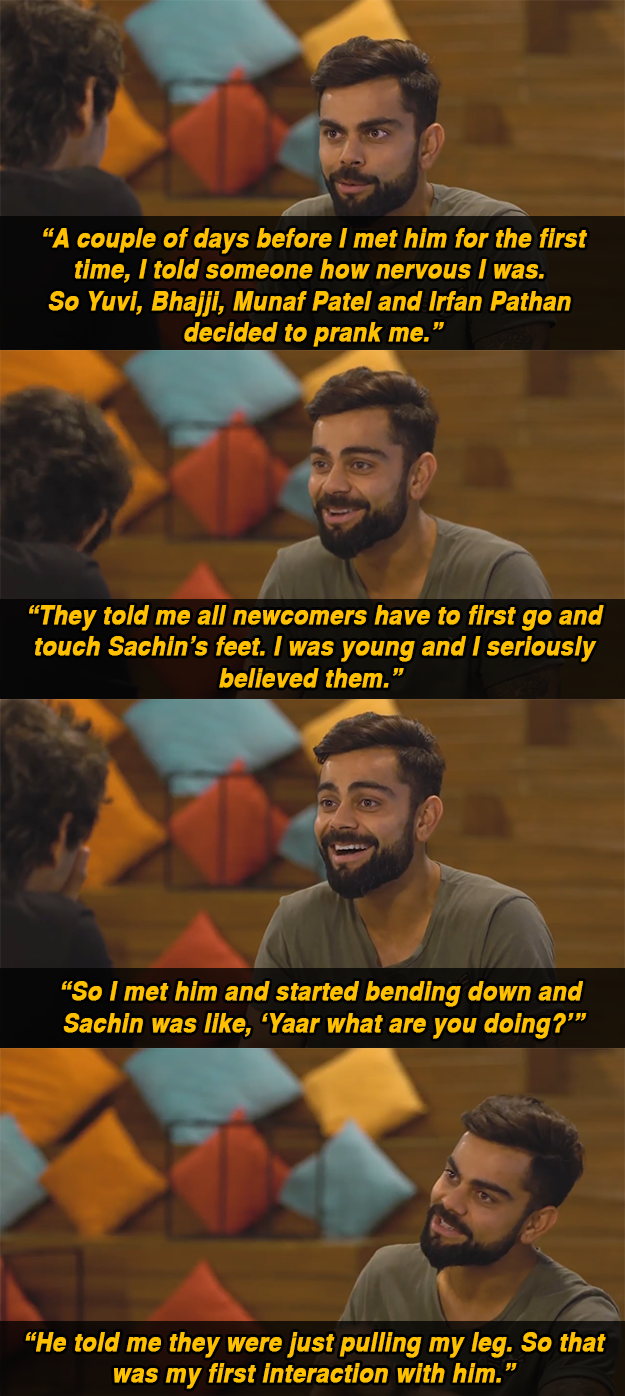 15.
While discussing the World Cup final, he talked about how hilariously surreal it was to go bat when everyone in the stadium had just had their hearts broken.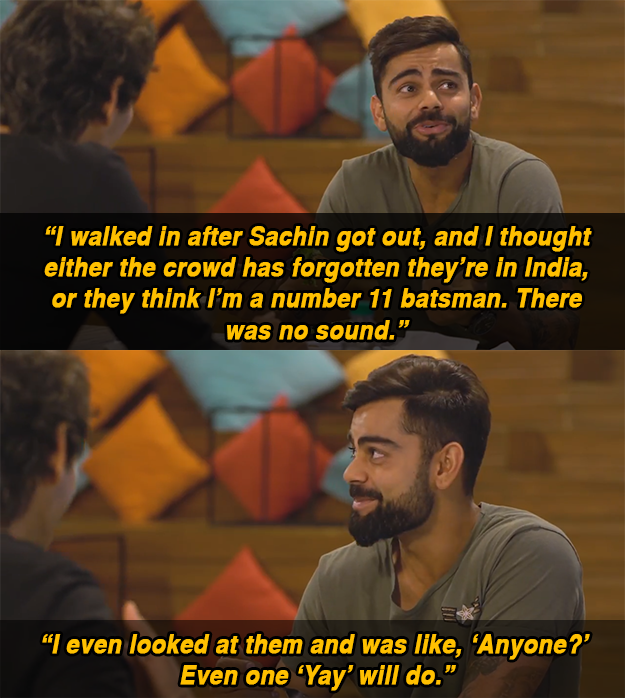 16.
He even talked about his epic sound bite after the final. THAT sound bite, the one about Sachin lifting us on his shoulders.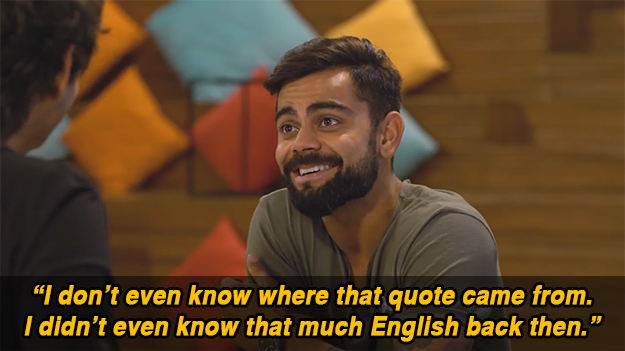 17.
He mused about bowlers he wouldn't want to face, picking one from just across the border.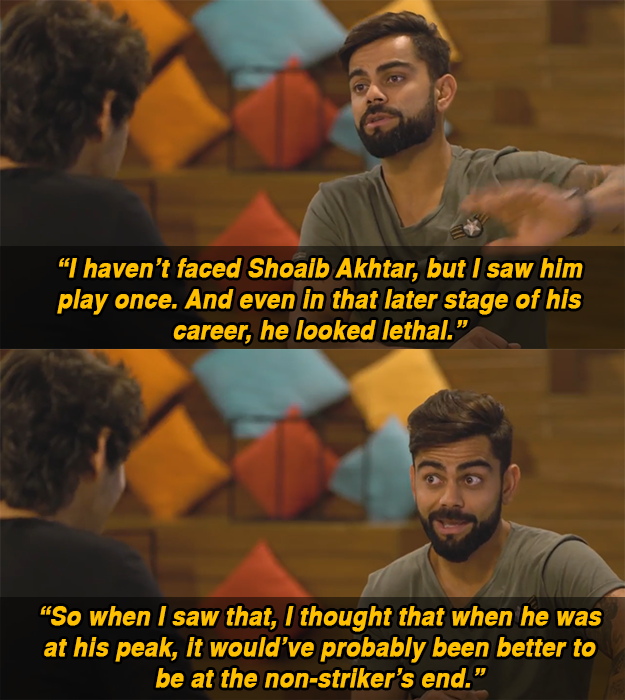 18.
It wasn't till deep into the interview that he first mentioned his girlfriend, Anushka Sharma, as he groaned about the state of his social media.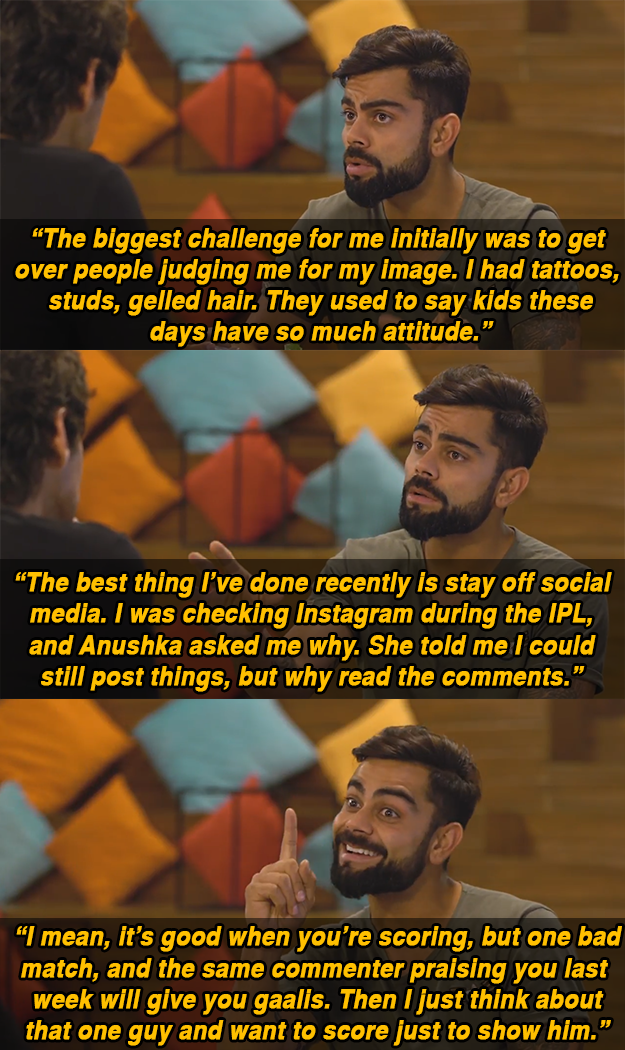 19.
The social media rant sent him off on a tangent about how he hates getting photographed, and how uncles at Delhi shaadis can solve all of India's problems.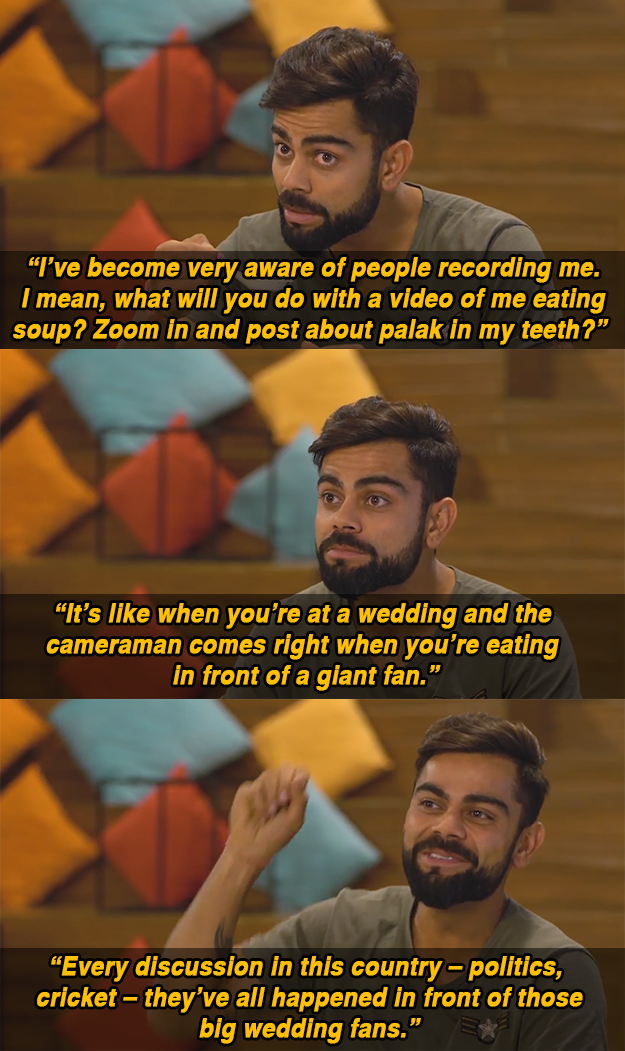 20.
When prodded about how much more polished he's become with the media and on social media, he unhesitatingly gave all the credit to Anushka.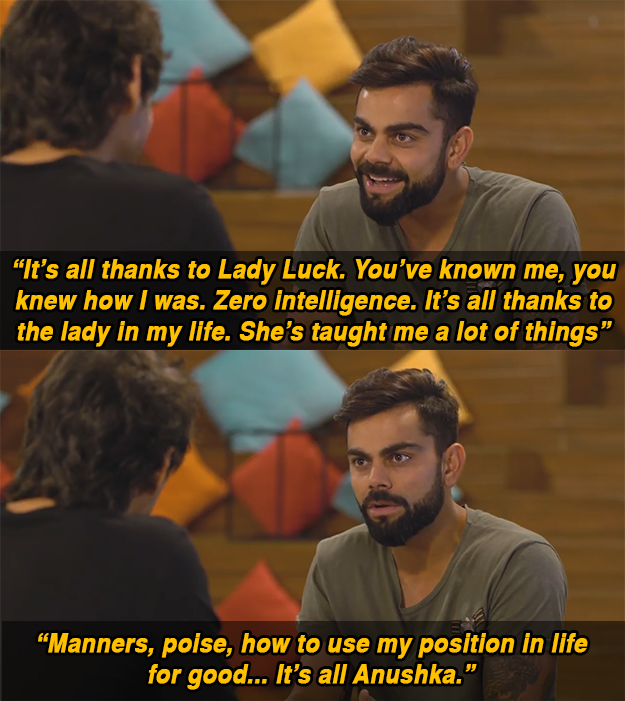 21.
And, finally, he thanked Zaheer Khan for helping them get through a tough phase in their relationship with some solid advice.