Here's How The Internet Has Come Together To Help Those Affected By The Bengaluru Riots
After the Cauvery water dispute led to violence and a curfew being called in Bengaluru, social media has come to the rescue of those in need.
The past few days have seen statewide agitations in Karnataka over the Cauvery water dispute, leading to violence and a curfew being imposed in parts of Bengaluru.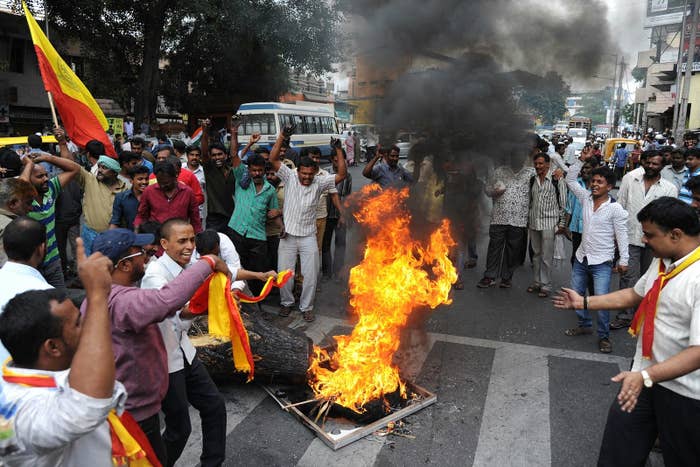 The protests and rioting have resulted in many people being left stranded due to transport being affected. Unsubstantiated rumours being spread through social media have only added to the confusion.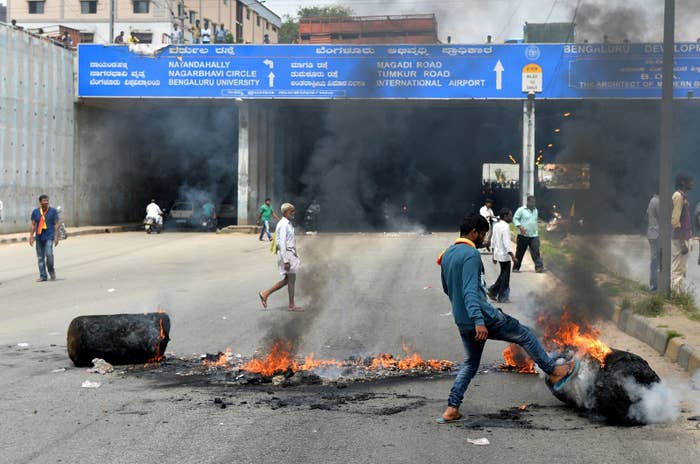 Thankfully the Indian internet has rallied together to help alleviate the situation and keep it from spiralling more out of control.

The Bengaluru city police have, in particular, been using Facebook and Twitter to great effect by providing everyone timely and relevant updates.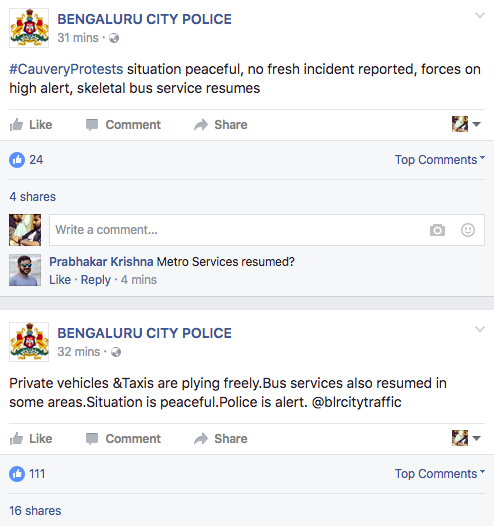 Cops have also been tweeting information individually so that citizens can stay informed.

But it's not just the authorities; ordinary citizens have also taken to social media to offer whatever help they can.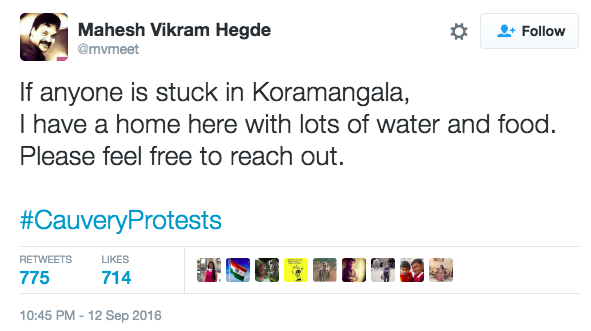 People have also crowdsourced a Google Map that provides verified information about problematic areas to avoid due to protests and jams.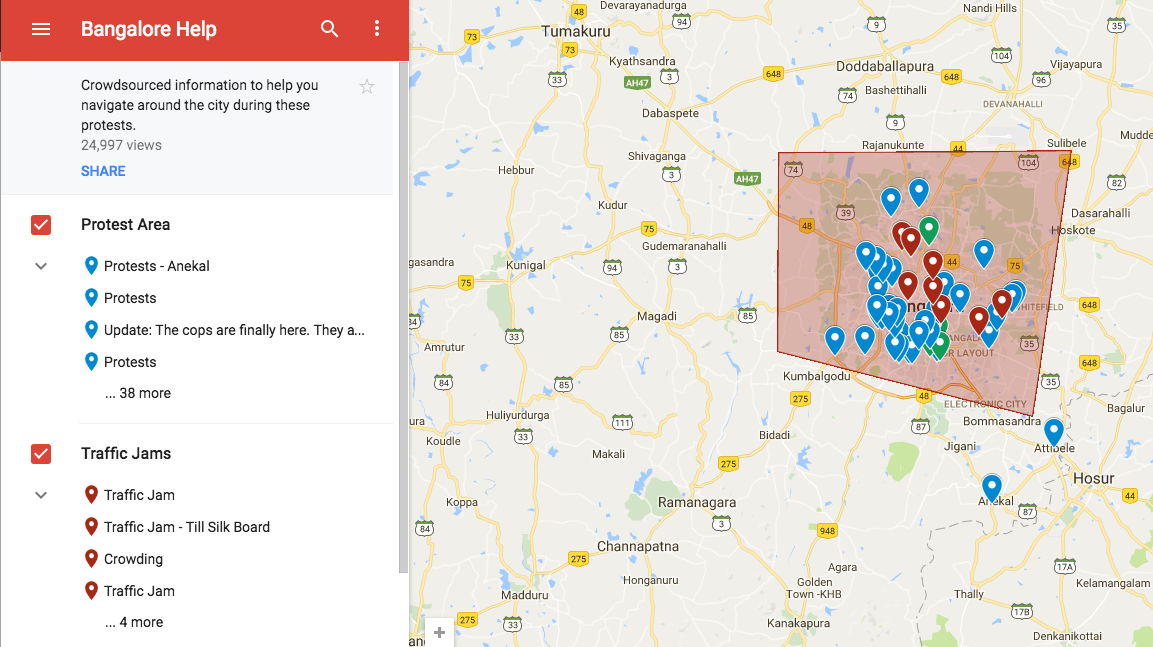 While the situation is still tense, a lot of people are making sure that those involved know that their efforts are appreciated.