The latest episode of Koffee With Karan featured cricketers Hardik Pandya and K.L. Rahul, in the show's first all-cricket edition.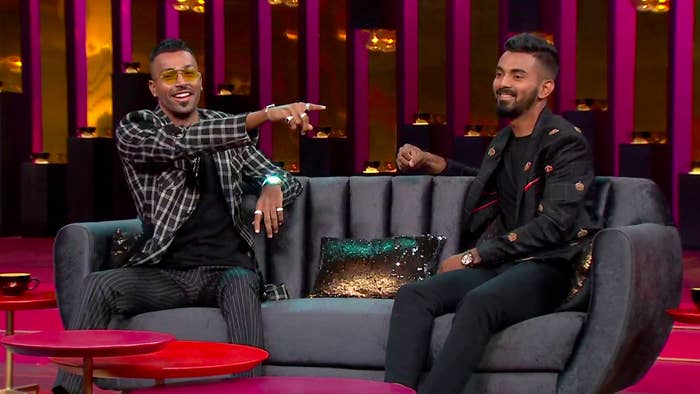 The vibe was much more open than it is with Bollywood celebrities, as the duo didn't shy away from answering any question posed to them. Here are the highlights:
1.
When Rahul outed Hardik's dating tactics.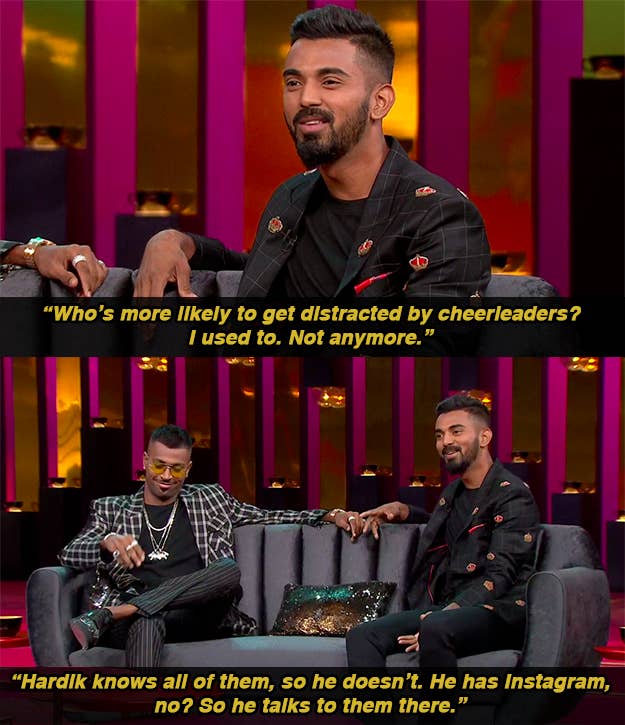 2.
And when Rahul revealed how he has to bear the brunt of Hardik's fuccboi behaviour.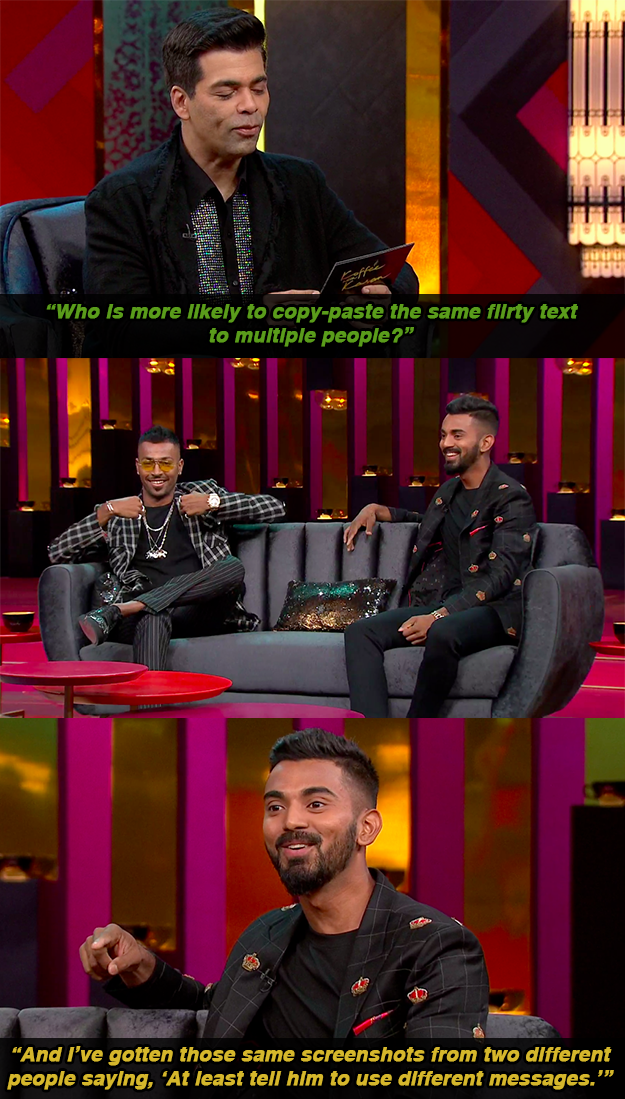 3.
When the show segued into an important PSA.
4.
When Hardik confessed his biggest motivation behind becoming successful at cricket.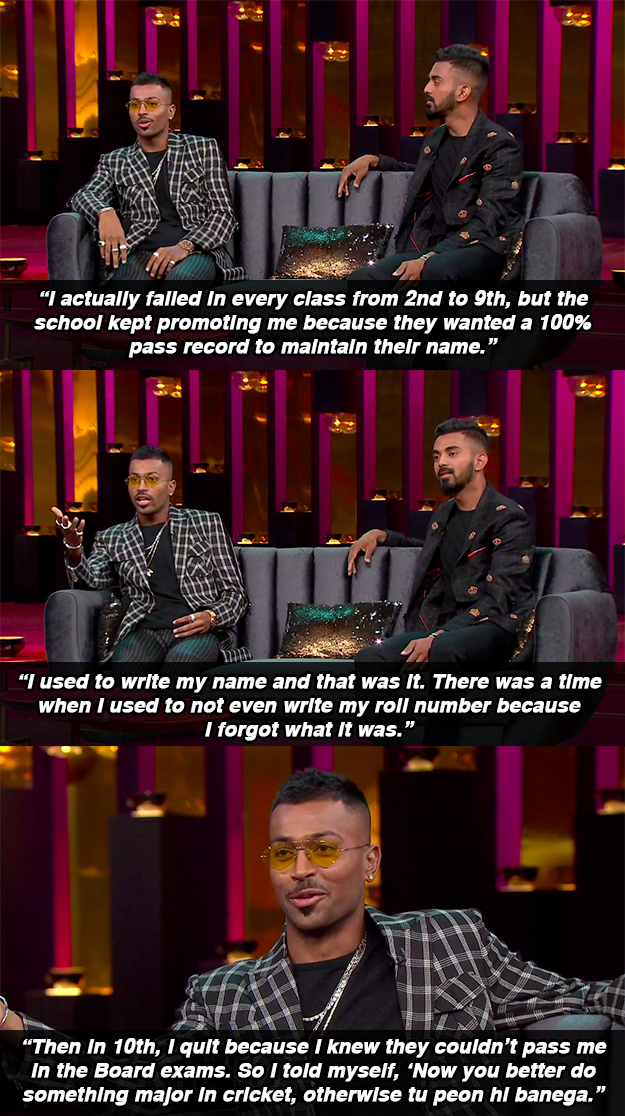 5.
And when Rahul talked about his completely different upbringing down south.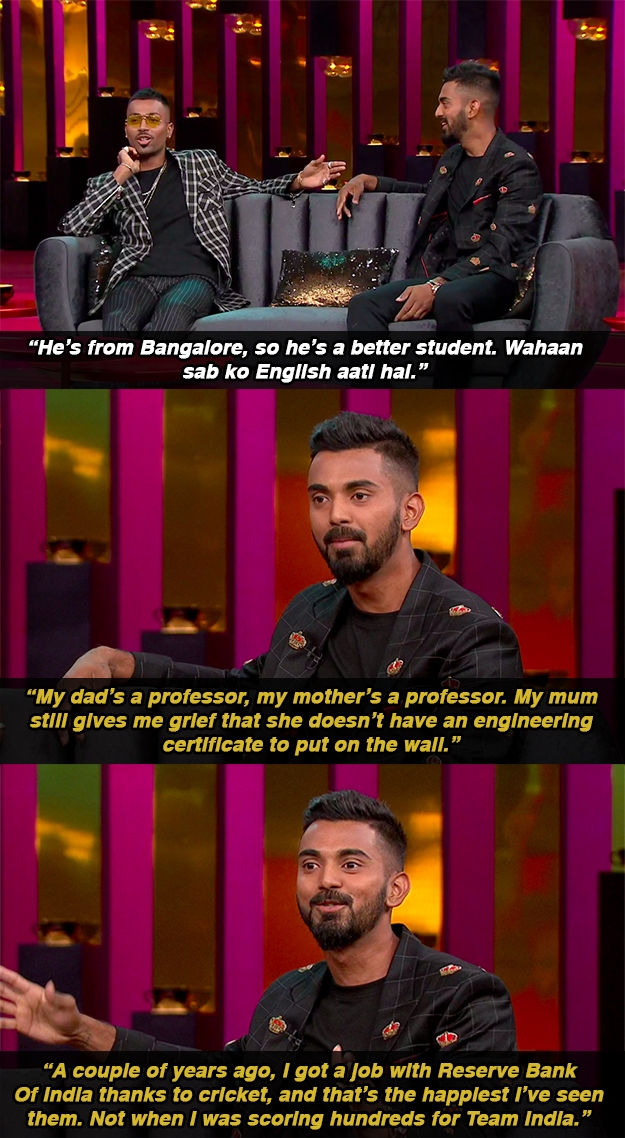 6.
When Rahul wasn't too impressed with Hardik's zen nature.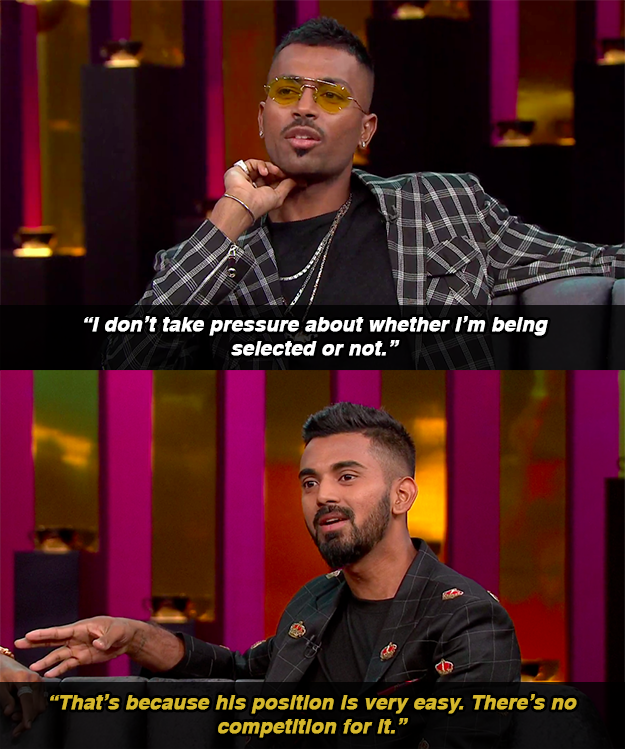 7.
When Hardik opened up about his eccentric family life.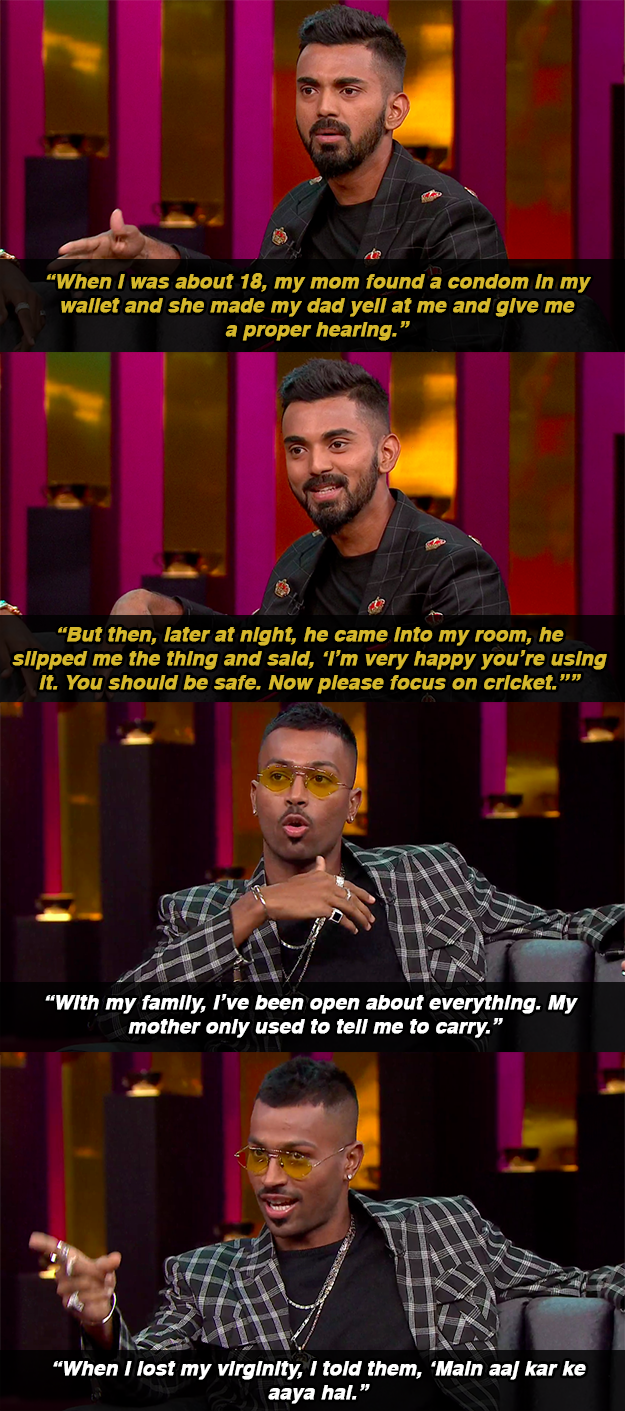 8.
And when he opened up about some more inappropriateness between them.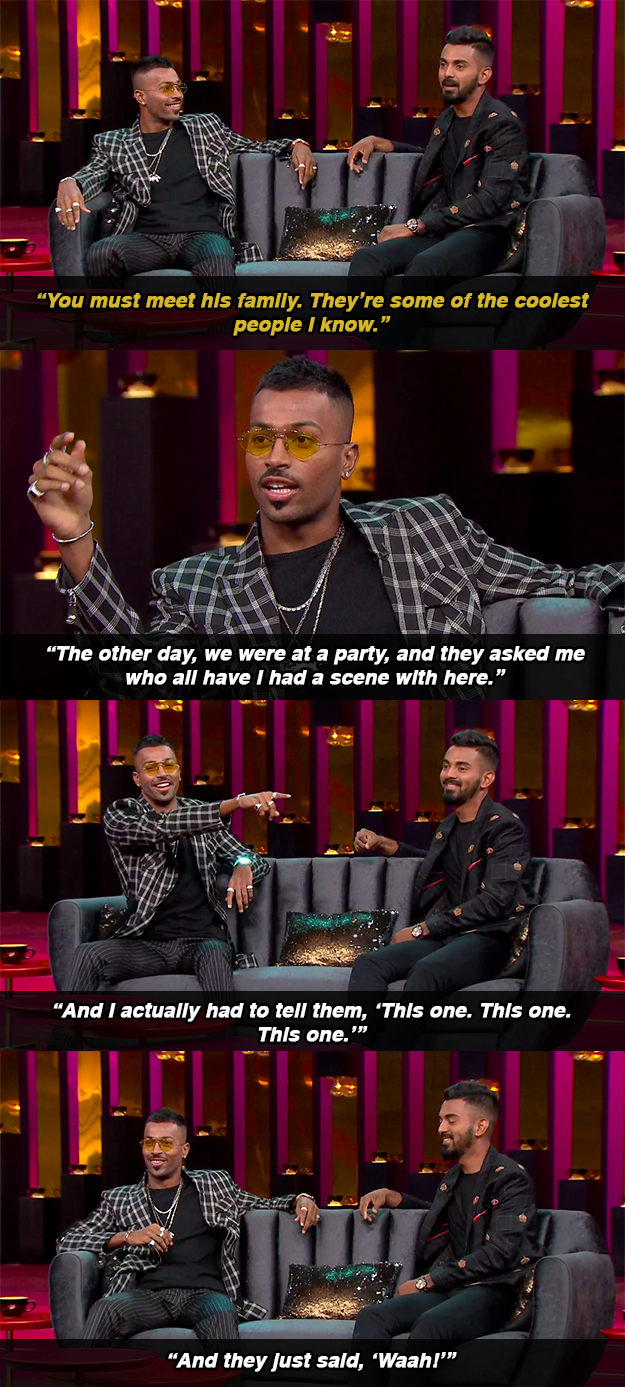 9.
When Hardik revealed just how much time he spends with Rahul off the field.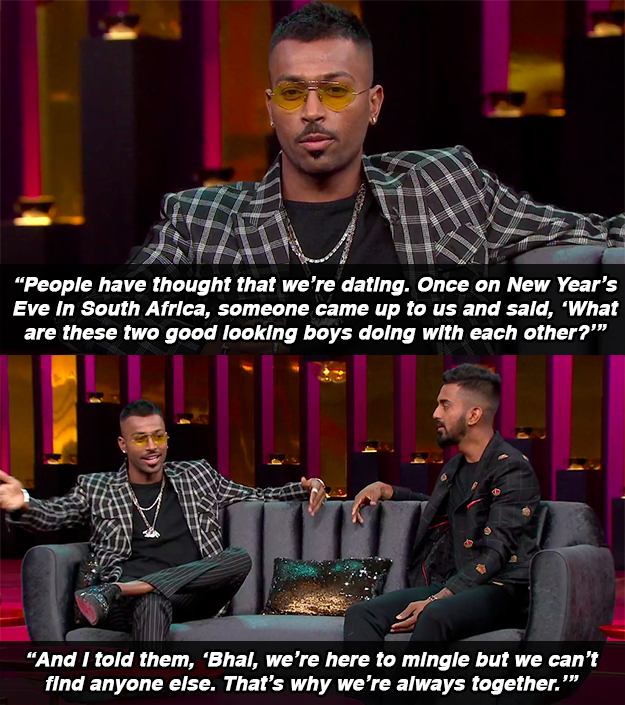 10.
When K.L. Rahul embarrassed KJo with the story of how they first met while Karan was inebriated.

11.
When KJo educated Hardik about a common misconception.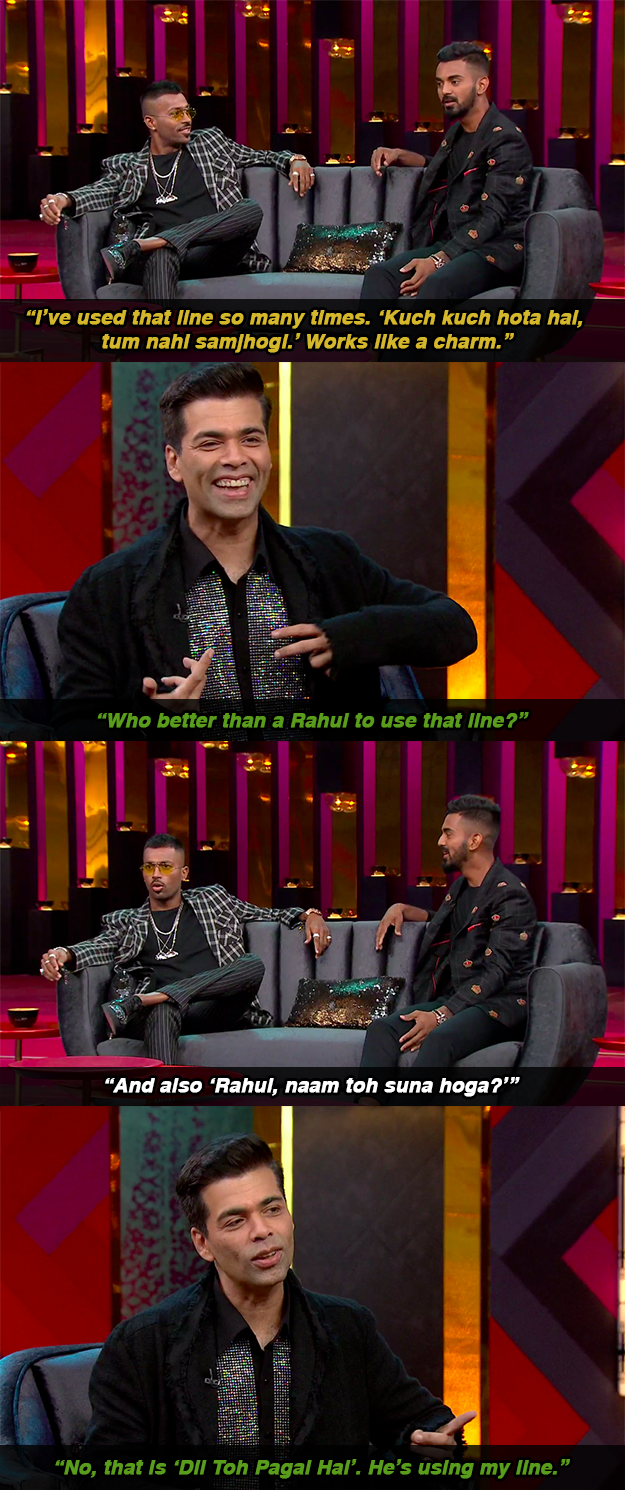 12.
When Rahul's frankness made him commit a huge faux pas during the Rapid Fire round.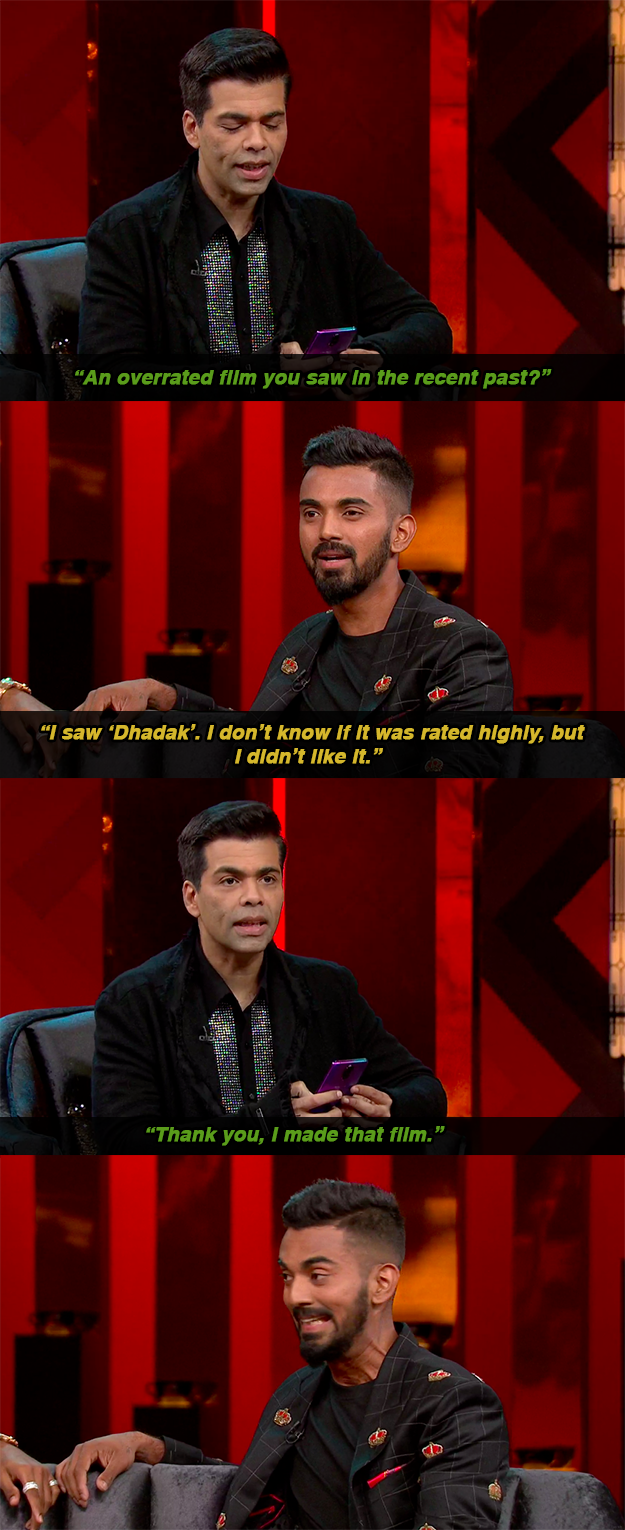 13.
When the duo weren't too impressed with their teammates' inability to answer their calls.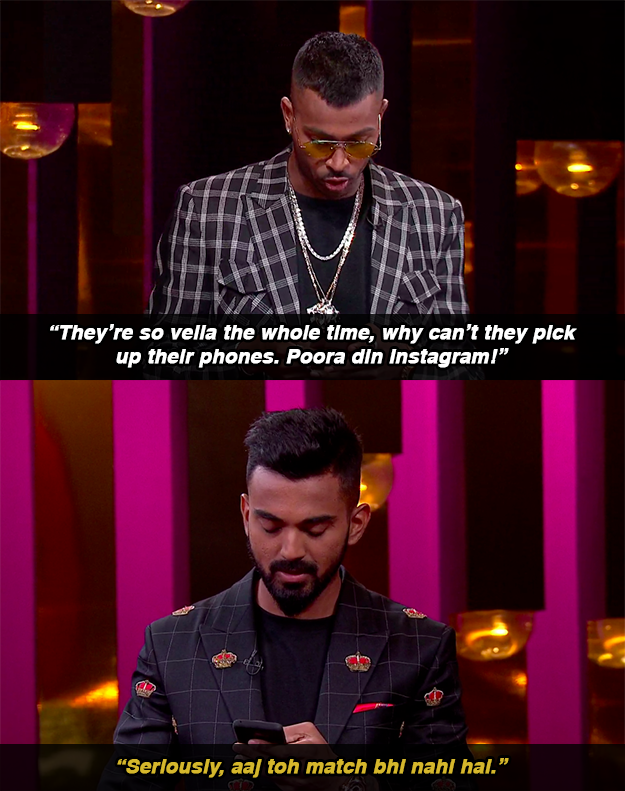 14.
And when they both signed off on the most controversial opinion to ever have been given on this show.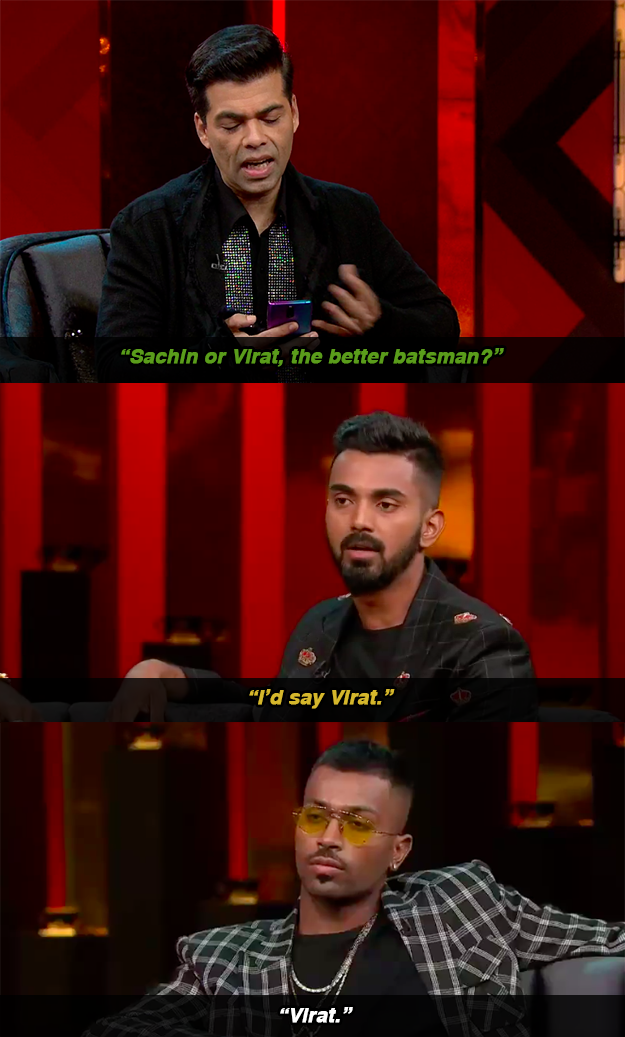 Since airing, the episode has been called out by multiple people over the sexist and misogynist nature of the conversations.
You can watch the episode here.