Kerala's Chief Minister Classily Hit Back At Amit Shah For An Insulting Tweet About Onam
"Onam is Malayalis' national festival. It is a celebration of a unity beyond any boundaries of religion and caste."
On September 13, BJP leader Amit Shah tweeted this image wishing his followers on Vamana Jayanti, which celebrates the birth of Vamana, an avatar of Vishnu.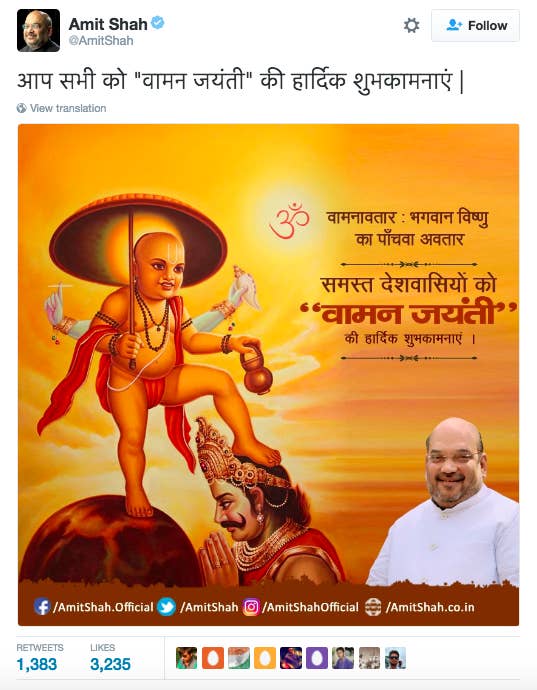 Shah drew sharp criticism from different corners of Kerala for his greeting. The state is currently celebrating the festival of Onam, which commemorates Mahabali.
According to followers, Vamana cunningly killed the lower caste king Mahabali, under whose rule everyone in his kingdom was treated equally.
Shah and the BJP are being called out for using the festival to promote a casteist agenda.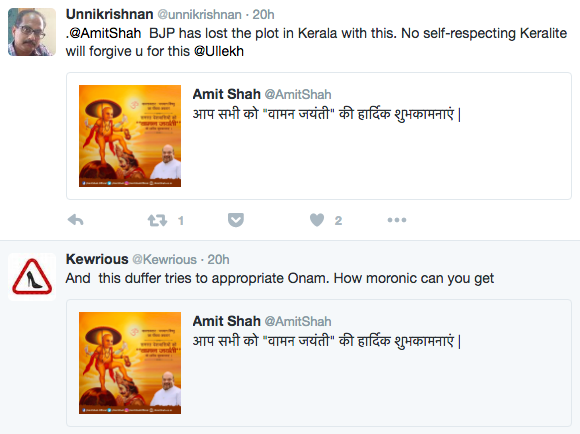 They are also being criticised for glorifying an event that directly opposes Onam, a festival that almost all of Kerala is celebrating.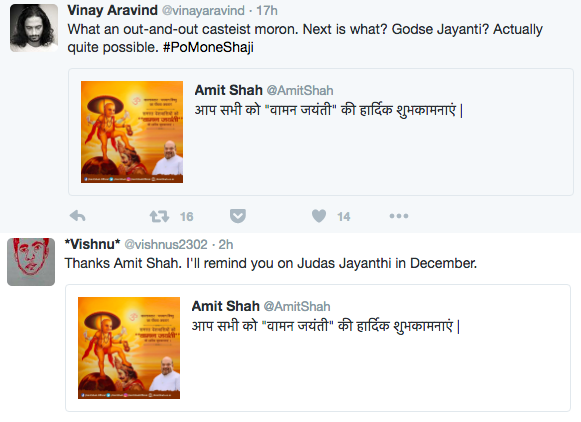 Perhaps the most measured and best retort has come from Kerala Chief Minister Pinarayi Vijayan, who explained to Shah how Onam celebrates "unity beyond any boundaries of religion and caste."
People have come forward to argue that Kerala believes in equality and that Shah is unnecessarily creating divisions.

Shah later also greeted his followers for Onam. However, he is yet to respond to the outrage for his previous actions.