The Future Is Here: People Are Selling Goats Online Ahead Of Eid
What a time to be alive.
Muslims around the world are preparing for Bakr Eid this week, a festival that involves the ritual slaughter of goats.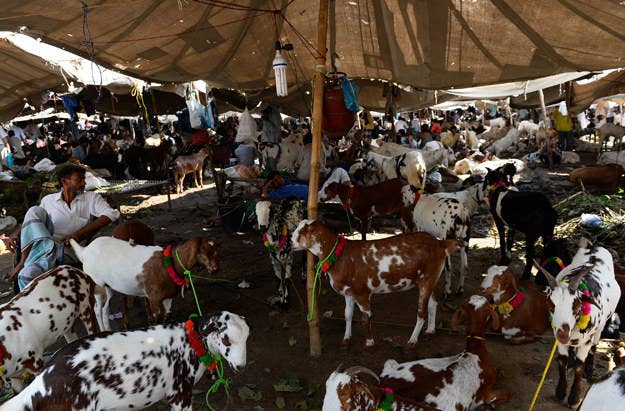 Meanwhile, breeders in India have prepared by embracing the 21st century and taking to online marketplaces like OLX and Quikr to sell their animals.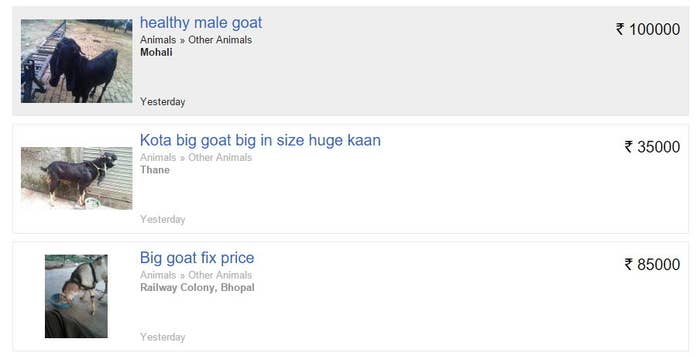 There are goats of every kind, from "very very good" ones...

To goats that come in combo packages...

To "miracle" goats that sell for six-figure amounts.

There are also limited edition goats belonging to owners with mad Photoshop skills.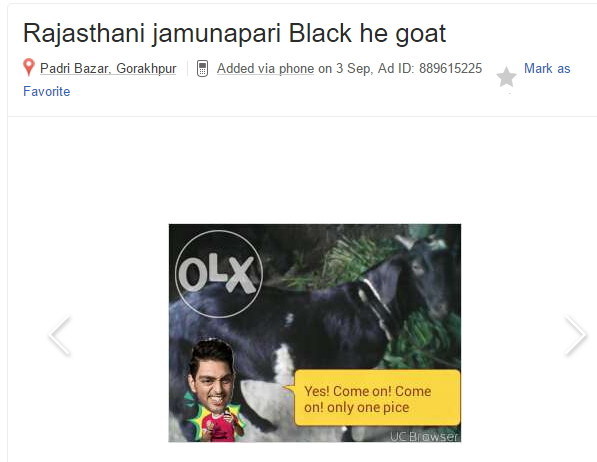 Welcome to the future, folks.
Follow BuzzFeed India on Facebook.