A couple of months ago, cult superstar Bobby Deol set the internet on fire by announcing his debut as a DJ in a New Delhi club.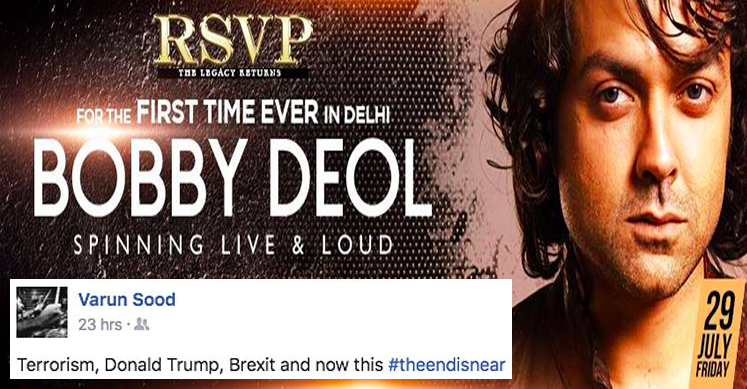 Looking at Deol's unparalleled online success, another forgotten actor, Ashmit Patel, has decided to join the club by announcing that he'll be spinning a few tracks in the outskirts of Mumbai soon.
Unfortunately, it would seem that Patel enjoys none of Deol's following, because people have savagely rejected the idea already.

Things haven't been helped by the fact that Patel's gig poster has become a meme of its own.
There are, however, some masochistic people who support Patel's career move wholeheartedly.