If you logged into Facebook in India today, you might have seen this message asking you to "save Free Basics in India."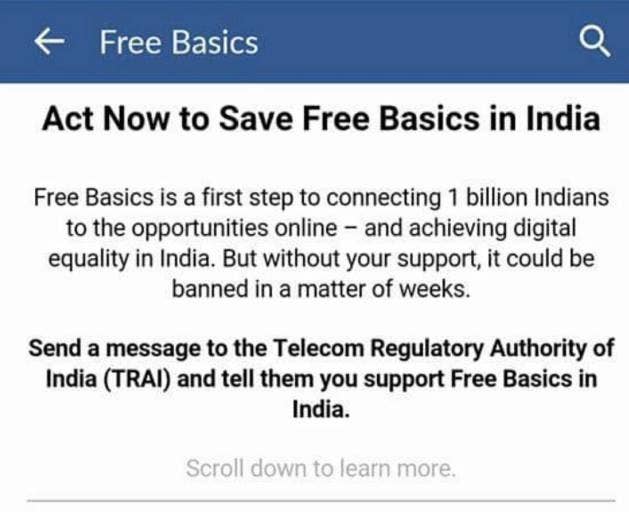 The campaign prompts users to send a pre-filled email to the Telecom Regulatory Authority of India (TRAI) stating that they are in favour of "Free Basics" being implemented nationwide.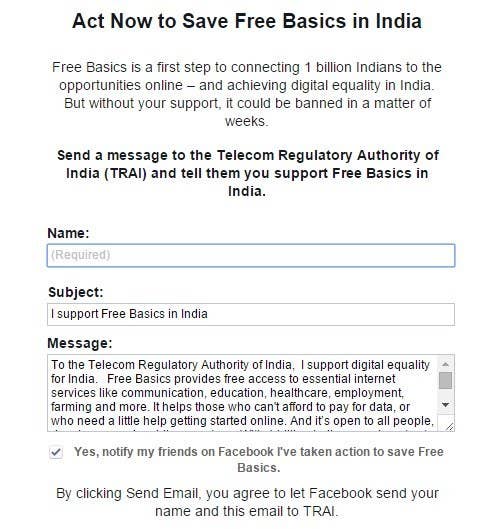 "Free Basics" is another name for "Internet.org", a program that internet activists have been actively campaigning against over the past few months for violating net-neutrality principles.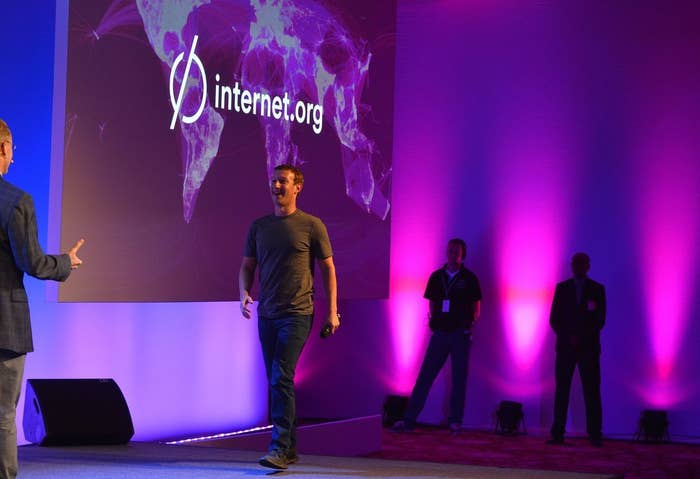 The last date for comments is December 31, 2015, and Facebook is currently facing a lot of anger online for supposedly trying to trick users into telling the government that they support the program.
Activists have been encouraging users to not sign Facebook's appeal.
Facebook responded to the outrage with this official statement:
"Hundreds of millions of people in India use the Internet every day and understand the benefits it can bring. This campaign gives people the opportunity to support digital equality in India. It lets people speak in support of the one billion people in India who remain unconnected, and lets them participate in the public debate that is being held by The Telecom Regulatory Authority of India on differential pricing for data services. And it gives them the opportunity to support Free Basics, which is proven to bring more people online and accelerate full internet adoption."
Follow BuzzFeed India on Facebook.