Bollywood, Beyoncé, Bad Taste – Here's Everything That Happened At The Ambanis' Billionaire Bash
"For the Ambanis, everyone is Alexa."
If you hadn't noticed, the past month or so has seen us witness a couple of ~fairly~ high profile weddings.
And after #DeepVeer and #NickYanka's multiple ceremonies, it wouldn't have been unfair to assume that the most lavish and extra Indian weddings of the season were behind us.
Well, little did we know that the real crazy rich Asians hadn't even begun to party yet... And, holy shitballs, they didn't come to half-ass it like those other plebs before them.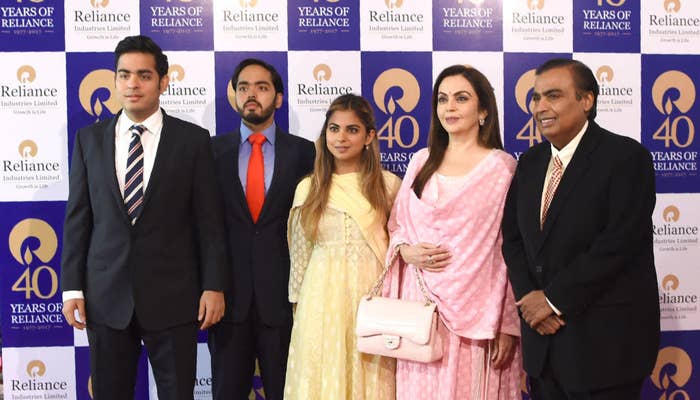 The Ambanis basically rented out half of Udaipur to host the "pre-wedding" festivities of their daughter Isha Ambani's marriage to Anand Piramal.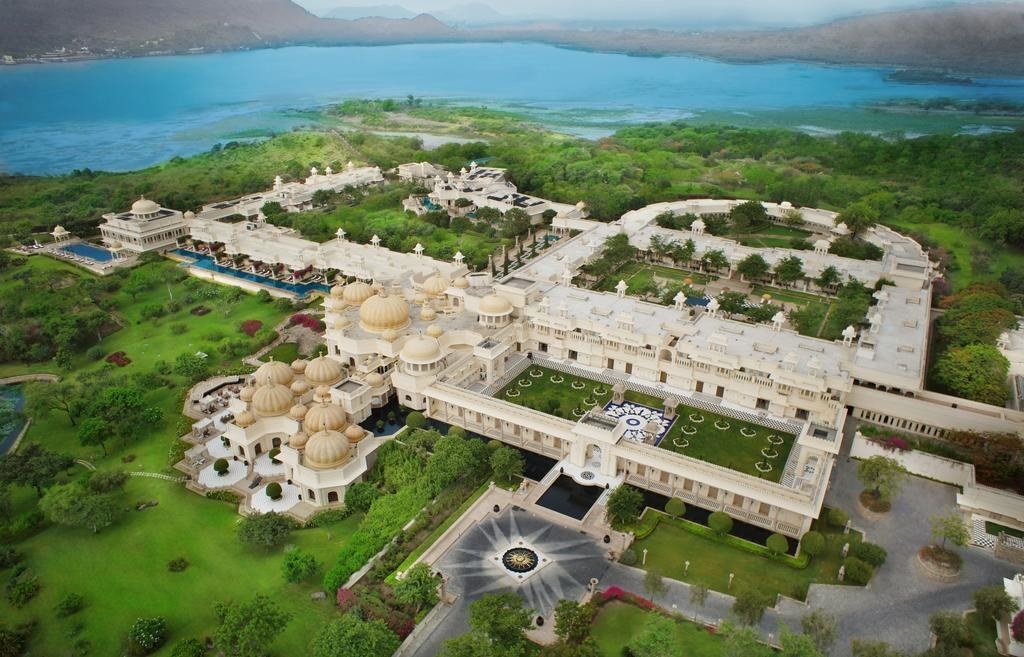 The number of high-profile guests flying in for the wedding actually caused some infrastructure hassles at the Udaipur airport.

And then, after everyone worth arriving had arrived, the festivities actually began:
1.
Nita Ambani kicked things off with a devotional performance in front of a HUGE aarti set up facing Lake Pichola.
2.
That would prove to be the most understated moment of the night, because it was followed by the entire Ambani clan dancing to "G.U.J.J.U." from Kal Ho Naa Ho.
3.
Then they got Salman Khan – the man who has done entire films where there are zero scenes not featuring him or characters talking about him – to become a background dancer for Anant Ambani... on a Shah Rukh Khan song.
4.
If one Khan wasn't enough, they then got Shah Rukh to dance with the fam to "Shava Shava".
5.
And just so they could complete the holy Khan trifecta, Aamir was made to join in too.
To say that the general public wasn't impressed by the forced nature and the tackiness of the whole thing – despite the Ambanis having literal billions of dollars to spare – would be underselling things.

6.
With the Khans out of the way, next in line were Bollywood's other royals – the Bachchans – marking attendance with a performance to "Tere Bina" from Guru.
7.
With so much of the film fraternity on display, Karan Johar obviously manifested from somewhere, and danced with the bride-to-be to his own songs.
8.
At some point, SRK came back on stage to perform with his wife, Gauri. This one is only worth pointing out because Gauri Khan never performs anywhere, but she performed for the Ambanis.
(If you're keeping count, the Ambanis had already got the three Khans, the Bachchans, and Karan Johar to perform for them till that point. To date, there hasn't been a single award show in India with that much star power on display.)
9.
Once the local entertainment was out of the way, on came the star of the entire show (other than the money)...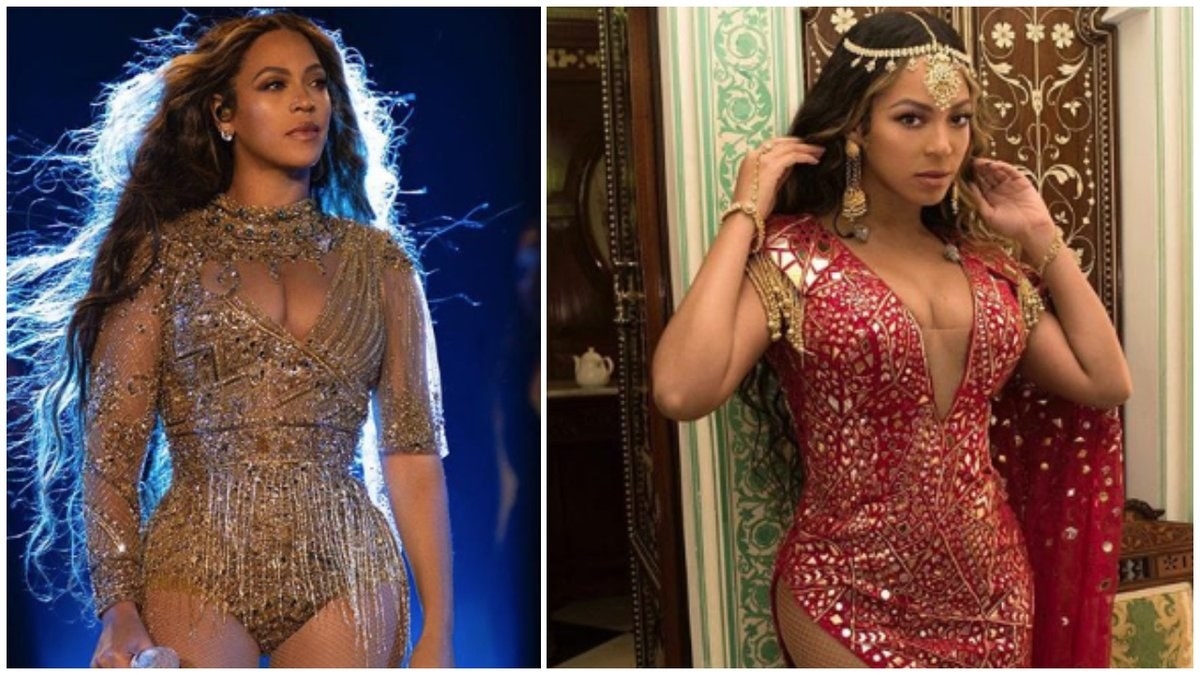 10.
Beyoncé grooved to some of her greatest hits, even as all of us wondered how much the Ambanis had shelled out to get her for what is essentially a private function.
11.
Like, I know it's tacky to discuss. And the Ambanis can spend their money however they want. But come on, you know you're thinking the same question.
The whole thing confused the hell out of a lot of non-Indians who weren't aware of how truly staggering their wealth is.
12.
If you're still questioning how much influence the Ambanis have, remember Priyanka Chopra – the woman who got married less than 10 days ago? They even got her to prepare a performance.
13.
And if you thought Deepika and Ranveer managed to escape their clout and enjoy their newlywed life without getting sucked into this celebrity vortex... NOPE.
14.
Meanwhile, some more cash was spent on an Isha Ambani performance with fancy lasers and lights and shit.
15.
And then there was an afterparty which, for what it's worth, seemed a little more loose and fun.
However, not everyone was impressed by the truly staggering opulence on display here.
It wasn't just the fact that all the celebs seemed to be there as part of an Ambani power play, it was that a lot of it seemed very tacky considering how much money they had blown.

Of course, for most people, it was just amusing to see a whole lot of influential celebrities being reduced to "the entertainment".
Like, seriously. If the Ambanis were trying to show off how much money they have, job done.
But as far as putting on a classy show goes... maybe the actual wedding in Mumbai will be better.