Everyone Made The Same Joke About Karun Nair's Triple Century
Coming soon to a WhatsApp group near you.
Earlier today, Karun Nair became only the second Indian to hit a test match triple century.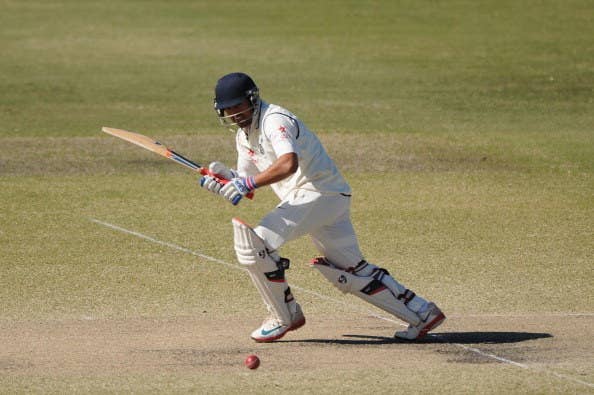 People were quick to congratulate the 25-year-old on his rare achievement.
However, since most Indians have had ~another~ issue on their minds recently, it wasn't surprising that the two current events collided in one giant tweetstorm...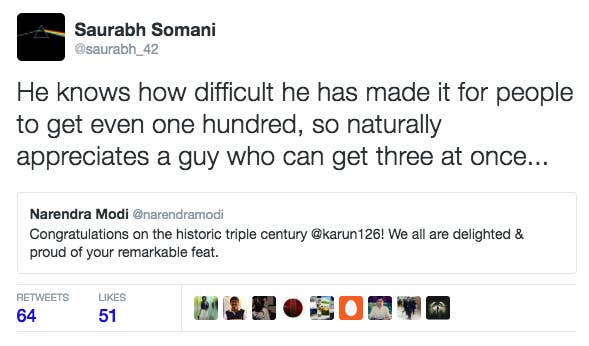 A tweetstorm with everyone making the exact same joke.
Of course, there were some variations to the punchline.
But it was pretty clear what everyone's focus was really on.
So just so you know, the joke's been made.