Last night, Twitter user @abcdefu was going for a movie in Noida, when he took this photo of an amazing sight – a man working on his laptop... while sitting in the middle of a public pavement.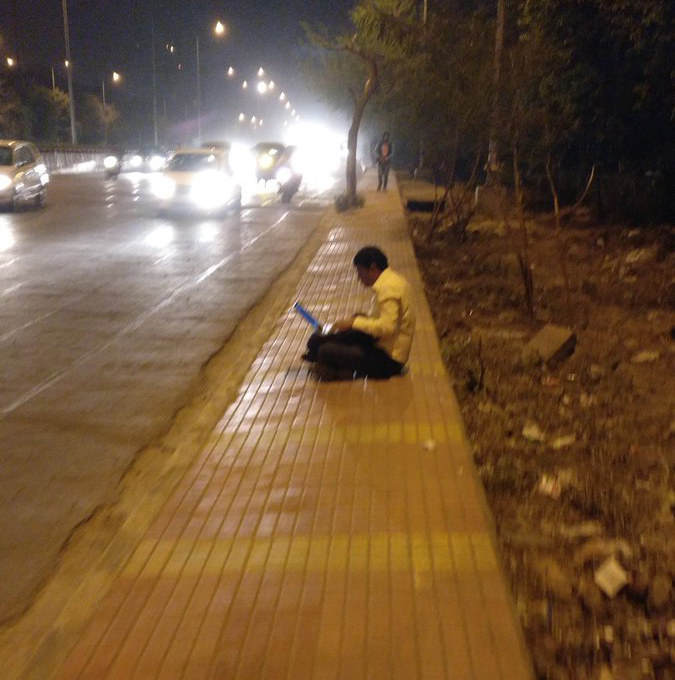 Once he uploaded it online, it didn't take long for the hardworking dude in the picture to go viral...
Mostly because no one could stop making jokes about the his dedication to whatever he was working on.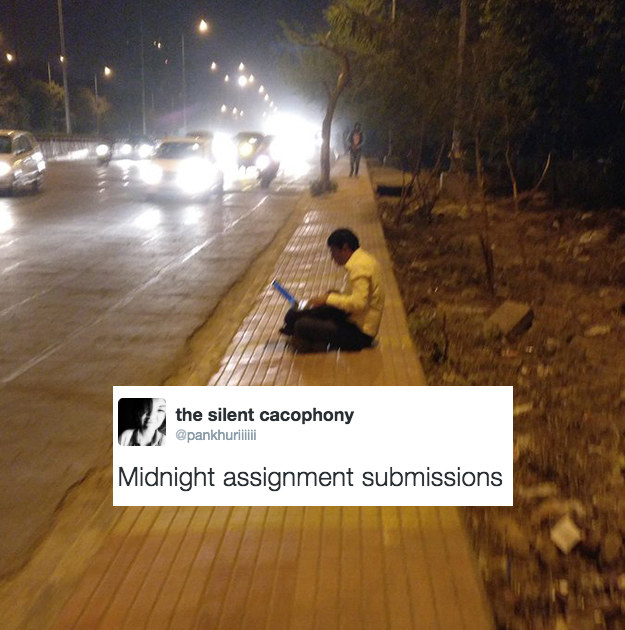 There were those who blamed the man's plight on India's pretty average broadband speeds.
A bunch of jokes about the corporate life were soon thrown into the mix...
And then there were those who went on a completely different tangent...
Mostly, though, people just want the man to be recognised for his commitment and devotion to his job.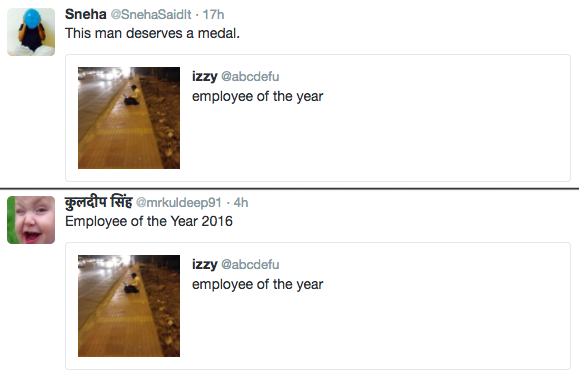 Say hello to India's most hardworking man, and latest meme, ladies and gents.