This Indian Politician Has The Most Insane Political Posters In The Entire World
No Photoshop involved here, that's for sure.
But if there's one person who's absolutely slayed the poster game in India, it's Tamil Nadu Chief Minister J. Jayalalithaa.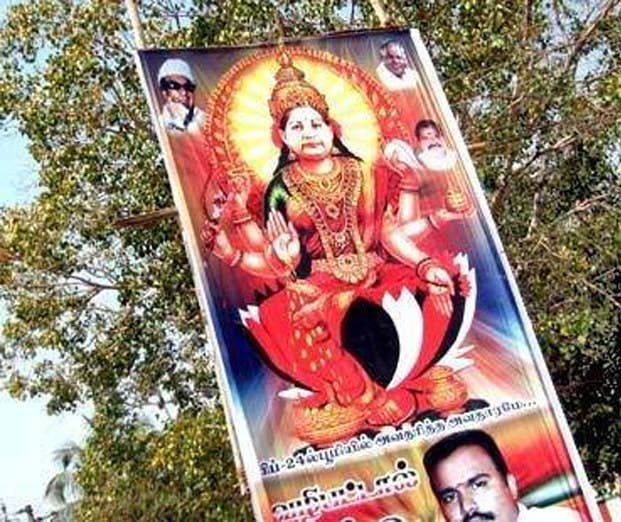 Looking at her billboards, you'd be forgiven for thinking that she's the most powerful human being on the entire planet.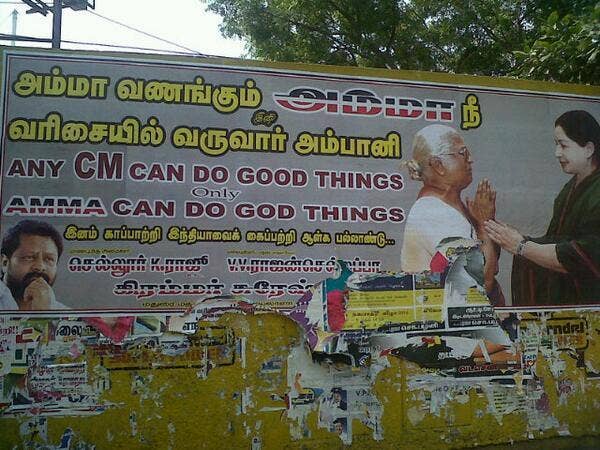 Here's former Sri Lankan President Mahinda Rajapaksa casually worshipping her.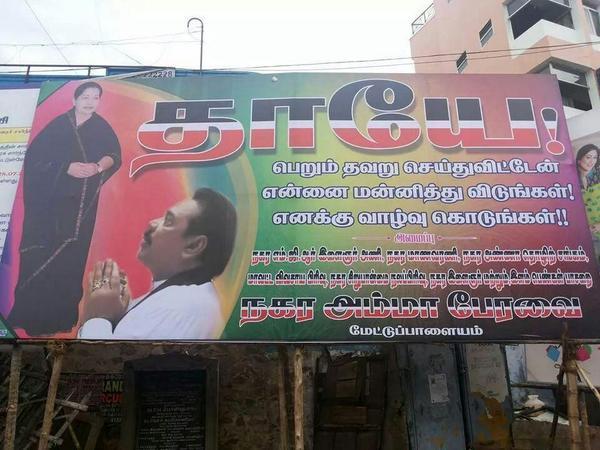 One leader not enough? Here are five of the world's most powerful men bowing down to her awesomeness.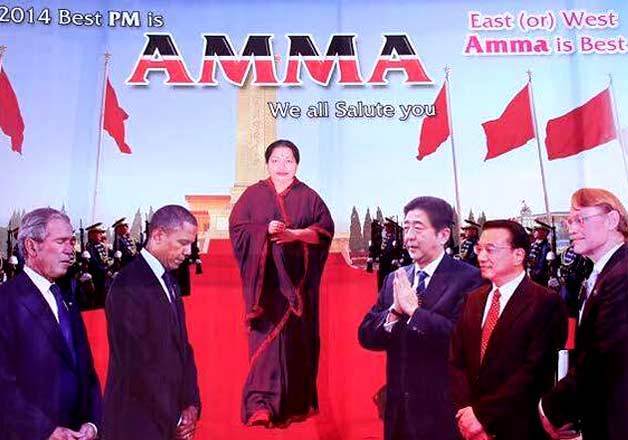 Over here, Amma can be seen reprimanding them for not applauding her on a scale worthy of her immense stature.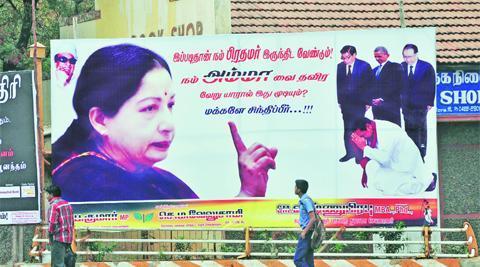 So here they're back with their friends, including Vladimir Putin and Kim Jong Un.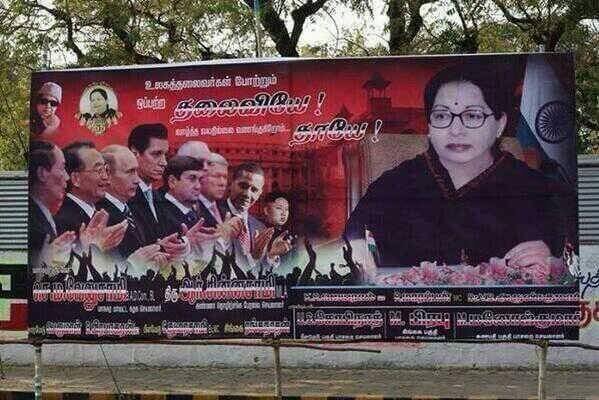 It's not just world leaders, though. Amma lives in the hearts of all her supporters.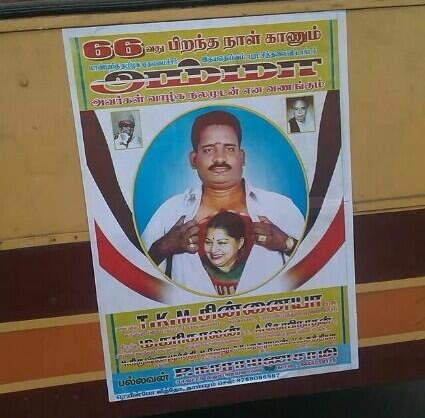 No matter what age.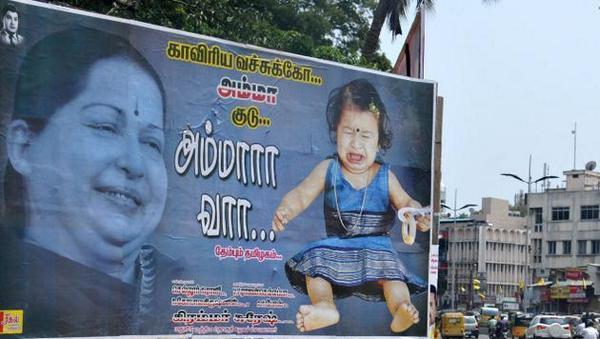 Follow BuzzFeed India on Facebook.