While Bobby Deol may not have set the scene on fire with his acting, the dude does have somewhat of a cult presence on the Indian internet, inspiring countless parodies and memes.
So when this poster dropped on the internet, announcing him as the HEADLINING DJ at a gig in Delhi, everyone predictably lost their shit.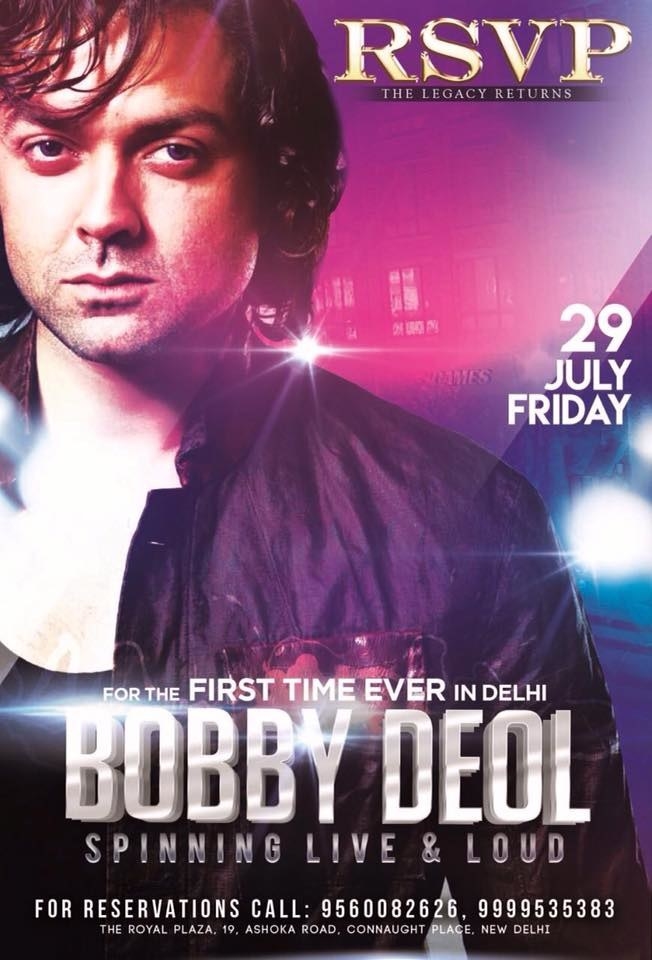 While new beginnings should be encouraged and applauded, there are people who have compared this development to the end of the world.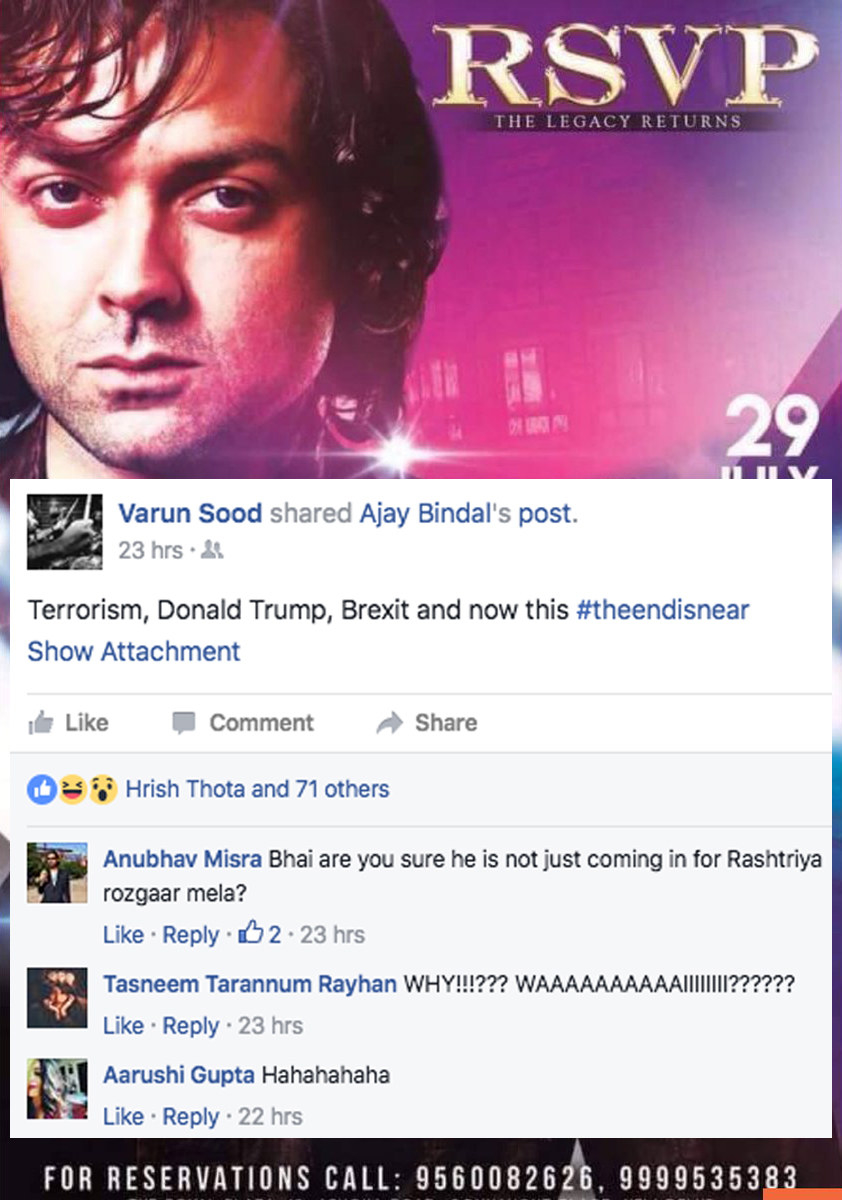 Others have used the event to unnecessarily sass his film career.
Even his own parody account doesn't seem too confident about this new career path.

It should be noted that this isn't even his debut. He's played a gigs at a few London clubs before...