This Weird Lingerie Ad Is Going Viral And Nobody Can Figure Out What It's Trying To Say
Calling Dr. Freud.
On June 20, this Triumph International ad appeared in the Ceylon Today newspaper in Sri Lanka.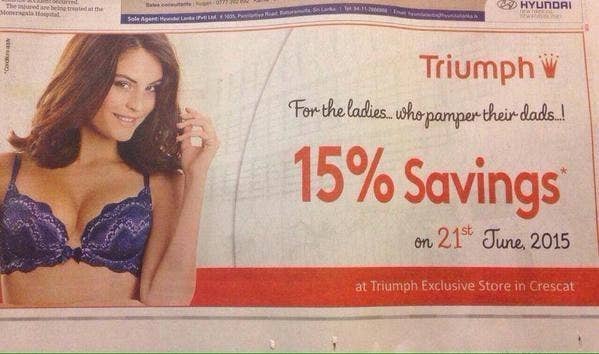 It didn't take long for people to notice that something was off with the weirdly worded copy.
And not ONE person could figure out what the ad was trying to say.
Some people were a little outraged by what the ad seemed to be insinuating.
A lot were just amused at its sheer WTFness.