The Olacabs And Uber Twitter War Just Escalated To The Next Level
Someone get the popcorn.
Things died down until recently, when a customer pointed out that a new Olacabs campaign seemed to have a few similarities with one Uber had already launched.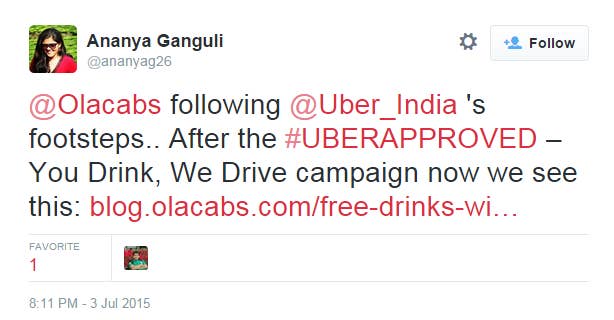 The reactions to the tiff were varied, with some taking Uber's side for being the original one.
Some encouraged the friendly trash talk.
Others did not.
Mostly, it just gave people a chance to get in their own jibes.
Follow BuzzFeed India on Facebook.