India pulled off a miraculous 1-run win against Bangladesh in their T20 World Cup match in Bengaluru last night.
While captain M.S. Dhoni was calm and collected as usual on the field, he was in no mood to deal with shit at the press conference after the game.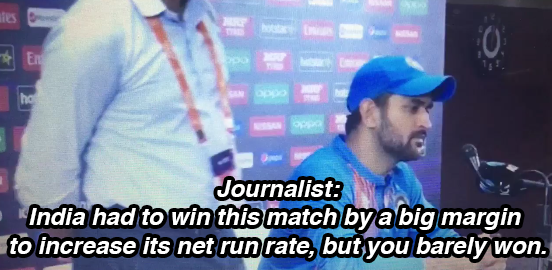 When asked by a reporter why his team didn't win by a bigger margin, Dhoni interrupted him mid-question with his response: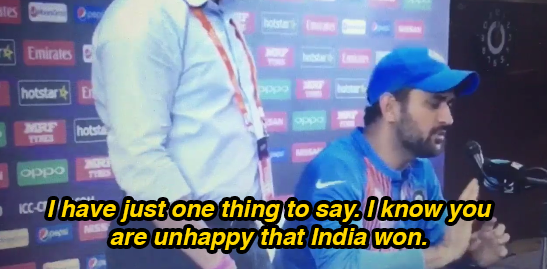 Dhoni capped off the night by quoting an Amitabh Bachchan tweet that asked commentators to support our players more.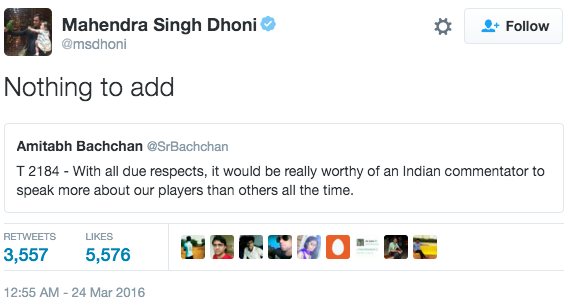 Watch Dhoni's shut down here: